Tour Details
Tour Description
Please note: the Met has temporarily prohibited tour groups of any size in the galleries, so we are unable to offer tours of the museum at this time.

Our educator-led tour of the
Met
for kids tour is a wonderful adventure into the ways stories can be told through art. Together, by exploring objects from collections across the museum, such as ancient Greek sculpture, Renaissance altarpieces, Medieval armor, American portraiture or
Impressionist
landscapes, we will examine how artists communicate narrative throughout history in a variety of media. We'll learn to read these narratives, and discover what they can tell us about the time, place and people connected with each work.
Engaging, Educational Activities
Our guides, who are trained in such techniques as visual thinking strategies and have backgrounds in museum education, will engage children—from primary through middle school—in an interactive discussion of how art reflects and interprets the world around us.
Met for Kids - Tailored to your Family
As this is a private walk, the material will be tailored to the level and interests of the youngest participants. For children 12 and under we normally structure such activities as treasure hunts to find elements in paintings, or a drawing exercise to get the children engaged. For middle schoolers the emphasis is placed on questioning the works of art and our assumptions about them. In each case, we ask that you tell us about your children's current studies and provide any comments about their learning styles you can.
Booking Instructions
We make a special group reservation for our visit to the museum, which allows you to skip the long entry lines to the museum. These reservation tickets will be added to your cart when you check out. Your guide will have your entry buttons with him/her on the day of the walk. Please note that museum memberships cannot substitute for the group reservation required by the museum. All reservation ticket sales are final and cannot be refunded.
Where You'll Start
Tour Experts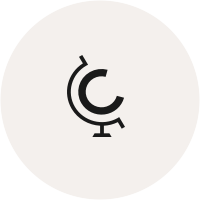 Trained as an art historian and archaeologist, Elizabeth has made New York City's museums her home for over 5 years. In fact, it was visits to the Met, and a few others, that inspired her career choice. After completing a bachelor's degree in Archaeology of the Ancient Near East and Art History at Lycoming College, a master's degree at New York University's Institute of Fine Arts, where she specialized in the Art and Archaeology of Ancient Egypt, brought her to the city full-time. Since graduating in 2015, Elizabeth has cultivated a passion for education, and the visitor experience, as well as the history of art.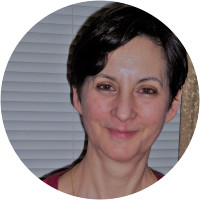 Alexandra Bonfante-Warren is a museum guide and educator, working with groups of all ages, in English, Italian, and French. Her approach stimulates lively conversation and fun. She is the author of books, articles, and audio guides on art, travel, and design, including volumes on the Gallerie degli Uffizi, the museums of Palazzo Pitti, and the Musée du Louvre and Musée d'Orsay. Alexandra grew up between the United States and Italy. She earned her BA from the University of Wisconsin—Madison and holds MAs in English education from New York University and art history from Columbia University. She makes the most of New York, enjoying museums, films, theater, and concerts. More quietly, she likes to walk, read, and cook for friends.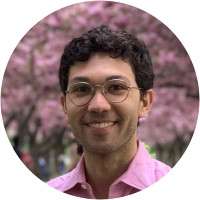 David is a life-long New Yorker with a B.A. in Anthropology and Archaeology from Columbia University and a M.A. in Anthropology and Museum Studies from the George Washington University and the Smithsonian Institution. Although his academic specialities lie in indigenous and non-Western art, he also has a deep fascination with and knowledge of the history of New York City, peppered with all the fun facts of a local. David has worked as an educator in both schools and museums and has published internationally about museum pedagogy. When not exploring museums, he enjoys a good book, skiing, and walking around his Brooklyn neighborhood.
Reviews can only be left by Context customers after they have completed a tour. For more information about our reviews, please see our FAQ.
our tour was extended by monica and we had so very much fun...no way could she improve...
Oct. 14, 2019
John kept my son engaged for 2 hrs talking about art, he had interesting info to share and he made the experience fun, I highly recommend this tour
Oct. 13, 2019
She was a great guide and we are learned a lot.
Sep. 2, 2019