Tour Details
Tour Description
Our educator-led tour of the
Met
for kids tour is a wonderful adventure into the ways stories can be told through art. Together, by exploring objects from collections across the museum, such as ancient Greek sculpture, Renaissance altarpieces, Medieval armor, American portraiture, or
Impressionist
landscapes, we will examine how artists communicate narrative throughout history in a variety of media. We'll learn to read these narratives and discover what they can tell us about the time, place, and people connected with each work.
Engaging, Educational Activities
Our guides, who are trained in such techniques as visual thinking strategies and have backgrounds in museum education, will engage children—from primary through middle school—in an interactive discussion of how art reflects and interprets the world around us.
Met for Kids - Tailored to your Family
As this is a private walk, the material will be tailored to the level and interests of the youngest participants. For children 12 and under we normally structure such activities as treasure hunts to find elements in paintings, or a drawing exercise to get the children engaged. For middle schoolers, the emphasis is placed on questioning the works of art and our assumptions about them. In each case, we ask that you tell us about your children's current studies and provide any comments about their learning styles you can.
Booking Instructions
We make a special group reservation for our visit to the museum, which allows you to skip the long entry lines to the museum. These reservation tickets will be added to your cart when you check out. Your guide will have your entry buttons with him/her on the day of the walk. However, due to enhanced COVID-19 safety precautions at this venue, there will be a mandatory security line which we must wait in together.

Please note that museum memberships cannot substitute for the group reservation required by the museum. All reservation ticket sales are final and cannot be refunded.
Where You'll Start
Tour Experts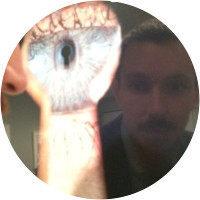 Born in England but raised in Amherst, MA, John is a specialist in modern and contemporary art history and is always especially excited to share his knowledge of these fields. He received a PhD from Emory University in 2015. His dissertation analyzes new art forms that emerged in the 1960s. From 2015-2017, he was a postdoctoral curatorial fellow at the National Gallery of Art. He has taught at Harvard University, the Pratt Institute, the Fashion Institute of Technology, George Washington University, and UMass. Whether offering introductory surveys or specialized graduate courses, he always leads classes on visits to area art galleries and museums. John is the author of articles in various peer-reviewed journals and has delivered papers and lectures at a range of institutions, including the National Gallery of Art, the Whitney Museum of American Art, Princeton University, and Harvard. Additionally, he was the recipient of major fellowships from the Whitney Museum of American Art and the American Council of Learned Societies/Henry Luce Foundation. Prior to graduate school, John taught English in Salamanca, Spain. He offers tours in Spanish and is accustomed to interactions with non-native speakers of English.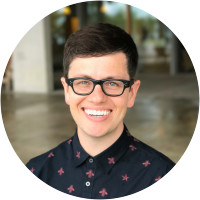 Mitch holds undergraduate and graduate degrees in History and Philosophy from the University of Paris, Sorbonne. His passion for urban history began during his 7 years in Paris, where he worked in his spare time as a city guide and teacher of history and philosophy. His scholarly work has focused on theories of truth as they express themselves in art, literature and theology. Since moving to New York City 12 years ago, he has authored four books on east coast cities, and actively pursues his side-passions for composing classical music (he recently premiered his second opera), and photography (his work has appeared in the New York Times, The New Yorker and Time, amongst other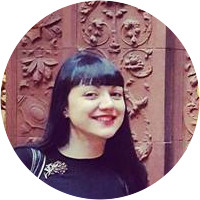 Berfu has a master's degree in art history from Hunter College and has studied abroad in Rome, Paris,and London. She specializes in medieval art and has been lecturing at the Met Cloisters for the past thirteen years. She has been an adjunct professor of art history for the past decade at CUNY Kingsborough, St. John's University, and most recently, at the Fashion Institute of Technology. Besides her love for all things medieval, Berfu also has an interest in nineteenth-century NYC history. She's worked as a preservation and restoration volunteer of nineteen century mausoleums and tomb sculpture at Green-Wood cemetery in Brooklyn, and recently curated an exhibition about the art of mourning in nineteenth-century America.
Reviews can only be left by Context customers after they have completed a tour. For more information about our reviews, please see our FAQ.
Everything was great though I think the tour should ideally be 1.5 hours (which we did with David) to maintain kid's attention span. Some parents may not realize this.
Apr. 24, 2022
Jonathan was fantastic keeping both kids, parents and grandmother engaged. The girls enjoyed the tour and stories. He must sleep well at night!
Apr. 11, 2022
John was very personable and knew his information. It was an overview of the massive Museum...I realized that I should have requested specific areas that the children would be very excited in seeing, like the fashion.
Dec. 1, 2019