Tour Details
Tour Description
The Rio we all imagine—Christ the Redeemer statue towering protectively over a green and blue mosaic surrounding a sprawling beach metropolis—is actually more interesting than the tantalizing photographs reveal. The building of a giant Jesus statue on Corcovado mountain was a project aimed to "save" residents from the sinful path of non-religious life, and Copacabana's famed leisure beach was once a strategic military stronghold of the new Brazilian Republic. On this 4-hour Copacabana and Christ the Redeemer tour, we'll discover the hidden stories behind Rio's top tourist attractions.
Copacabana and Christ the Redeemer Tour
Our walk begins with a visit to Brazil's most visited tourist attraction and one of the seven wonders of the modern world: Christ the Redeemer statue on Corcovado Mountain. Today we could scarcely imagine Rio without this 100-foot monolith viewable from every corner of the city, but the story of its construction is equally dramatic and involved the powerful hands of many offices and key players. To reach the mountain peak, we will ride through the largest urban forest in the world on the first tourist train built in the Americas. This train is older than the Christ statue itself; this technology made the statue's construction possible. Our docent will discuss the power plays and history surrounding this mountain, from age of the Portuguese Empire to the dawning of the Brazilian Republic and on until today.
Cosme Velho
After we've laid the framework for the discourse, we continue our discussion with a walk through the neighborhood of Cosme Velho. We will stop at the once-renowned Largo de Boticario and learn about the elite of Rio's golden era and why they settled in this area of the city, which at the time was little more than a rural extension of the capital. Today the picture of Cosme Velho is much different and through some urban investigation we will piece together the various dramas that have resulted in a slow decline of the square.
Copacabana - More than a Beach
We will continue exploring how power shaped the city as we grab a taxi past the historical Lagoa Rodrigo de Feitas, a lagoon once inhabited by native Brazilians but brutally disposed of to make way for the Empire. We will then find ourselves on one of the world's greatest postcard beaches: Copacabana. Like Corcovado and Lagoa, this favorite leisure spot has a history fraught with drama and struggles for territory. The massive hotels and condos forming the skyline are a relatively new phenomenon, so we will peel back the layers of Copacabana's history with a stroll past the last vestiges of the former fishing industry before continuing on to Forte Copacabana. It was at this location where the beach received its name from a chapel dedicated to a Bolivian saint "Copacawana," and later where the Republic claimed the area for a defense fort. We will enter this fort and look at the political motives for this move. With a short climb to the roof where the canons are mounted, we will conclude our walk with a breathtaking panorama encompassing the entire beach-lined coast of Leme, Copacabana, Ipanema, and Leblon
Take Aways
This walk leaves us with not just a thrilling look at the major Rio highlights, but also an enriching discourse about the creation of these iconic landmarks. If you have limited time in Rio, this is an excellent walk choice. We can also turn this walk into a full-day
Rio de Janeiro Private Tour
with the addition of lunch and entry to Pão de Açucar (Sugarloaf Mountain) or another
Rio Walking Tour
.
FAQ
Does this walk "skip the line"?
Yes, we use a reserved, timed entry to bypass the ticket line at the entrance.


Will we have an exclusive entrance to Corcovado?
Despite using pre-paid ticketing and "skipping the line," it does not alleviate the biggest difficulty in visiting Corcovado: the crowds. Corcovado administration does not offer any exclusive visitation packages, so the most important consideration to avoid crowds is timing your visit to avoid large tour groups. We schedule our walks to find the best conditions for your visit.


What happens if we book our visit to Corcovado and the weather is unfavorable?
Corcovado is a site that depends heavily on weather conditions. We do our best to organize the walk in a way to offer best visibility on Corcovado, and our walk will run rain or shine. If you've booked a private walk, we may be able to reschedule the walk for a day with more favorable weather conditions, but there would be a reschedule fee on the tickets imposed by Corcovado authorities.


Why does this walk start at 8am?
Corcovado often has a large crowd. We have found that the best time to avoid the crowd is to go as soon as they open. If 8am is too early for you and you are booking a private walk, please write your desired time in the notes section during checkout and we will try to accommodate your request, depending on docent and ticket availability.
Where You'll Start
Tour Experts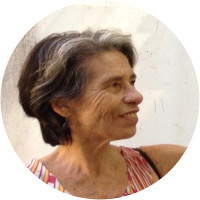 Beth is Brazilian and a true 'Carioca da Gema,' or one who was born and raised in Rio de Janeiro. Although she has lived in other places both in Brazil and abroad, Rio has always been her hometown. One of her favourite hobbies is walking around the city, noticing its physical changes and the new ways of life with them. She holds a degree in Brazilian history, and writes fiction. She has published a short-stories e-book entitled Sexta-feira, and is about to finish writing a novel. She has developed a love of different cultures, histories, and ways of life. Beth enjoys showing travelers Rio's living style and history, as well as its beautiful and unique natural landscapes.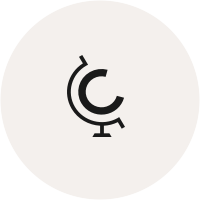 Rafael's passion for history and travel is so significant that he decided to pursue a career path that would allow him to follow these passions. In 2007, Rafael traveled to the United State for a leadership training program, an immersive experience that created a vibrant cultural exchange with other students from 23 different countries. He went on to university to formally study tourism and later trained as a flight attendant. Upon returning to Rio de Janeiro, Rafael delved deeper into discovering the history of the Brazil focusing especially on its 19th century identity.
Reviews can only be left by Context customers after they have completed a tour. For more information about our reviews, please see our FAQ.
Rafael was the absolute best. He was incredibly knowledgeable and personable and made our tour unique and personalized.
Jun. 7, 2019
Beth went the extra mile to accommodate the clouds and wind at the Christ statue. Stayed extra time to get a great view of the statue being revealed. Saw beautiful old homes, long tunnel, a fort and famed community along the ocean. Enjoyed discussion of the past, present,and the possible future.
Nov. 4, 2018
This was a good tour, but it was purposefully very limited since most of the tour was riding the tram up and down the corcovado and walking around at the top. (Which is exactly what we wanted). Also enjoyed the walk around the neighborhood at the bottom. Docent was very nice - informed - lots of good background on the city.
Nov. 28, 2017