Tour Details
Tour Description
Where can I find the best Austrian food in Salzburg? How do I get to the lakes? Can I go shopping on a Sunday? Although Salzburg is small, it can seem a bit of a maze when you first arrive. This two hour conversation with a local insider is designed to help you get your bearings and sort your plans for your visit.
Insider Salzburg - Meet A Local
We begin our experience in your hotel lobby or apartment, where our docent or staff member, a resident of and expert on Salzburg, will sit down with you to answer all your questions. We can discuss your itinerary and help you make any last-minute plans, from what is the best day to visit certain museums and monuments to how the public transport system works. We will bring along maps and guidebooks to the city to help you get acquainted with the places and things that you will be seeing, and will offer tips on local customs and suggestions for dining, shopping, insider events and concerts. If you have additional walks booked with us we will examine your itinerary together and go over any last-minute questions.
Getting Oriented
We will then head outside for a stroll, allowing for a discussion of the area's history and an opportunity to absorb the neighborhood ambiance under the guidance of a local. We will stop occasionally to talk about historic buildings and monuments, or maybe to go over how the public bike scheme works. We will point out where the best markets, (pssst: take our
Salzburg Food Tour
to go on a multi-sensory foodie journey), cafés, and artisan shops can be found. At the end of our time together, we will leave you with maps, a little bit of history and a better sense of how to navigate the small alleys of Salzburg.
Booking Instructions
Please provide your hotel name or exact apartment address (any entrance codes, the floor, etc) in the Notes box during checkout so that we can arrange for our docent to meet you directly at your lodging. In order to help us prepare the experience, please also share your interests and any specific questions about Salzburg. This will enable us to fully personalize the experience to speak to your needs.
This experience is part of our Welcome To series, which aims to orient first-time visitors to Context cities by pairing them with local experts. You can read about Welcome To experiences in our other cities
here
.
FAQ
I would like the docent to answer some very specific questions I have about the city. Can I let you know in advance what those questions are?
Please do let us know in advance if you have specific questions so that your docent can come prepared with answers to your questions.
Where You'll Start
Tour Experts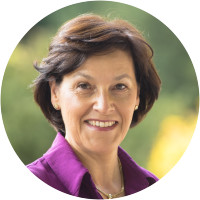 Michaela is a native Austrian living in Salzburg for more than 20 years and has spent several years in the tourism industry. She holds an Interior Design degree from the University of California, Los Angeles and worked as a Designer during her stay in the United States. After moving to Salzburg Michaela studied to become a certified Austria Guide. She has over 10 years of knowledge as a tourist guide and gained a great understanding in the culture, traditions, history and culinary life of Salzburg. She wants to convey a precise picture of Salzburg's unique history focusing on baroque architecture and modern urban artworks. She also enjoys sharing her enthusiasm for W.A. Mozart and loves to show known and unknown sites related to his life. For all food lovers Michaela created tours to introduce local specialties and to taste famous handmade chocolates, desserts, local produced drinks or traditional dishes. Her aim is to pass on insider knowledge about the local life style, introduce unique places to her guests and give them a great local experience.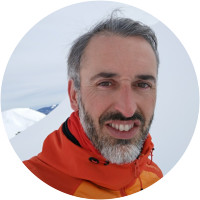 David is a double graduate in Tourist Management and European History. He studied in Edinburgh, Bordeaux, Zaragoza and Limerick University, where he worked as an assistant professor in 20th century European history. His PhD examines the social and economic circumstances that helped authoritarian regimes to come to power in Europe during 1920-30's. David deepened his European experience working in the European parliament in Brussels before moving to London. In 2008 David settled in Salzburg where he specialises in custom made tours in and around Salzburg. David is a nature lover and when he is not leading tours he can be found either trekking, skiing or discovering new off the beaten track places in the Austrian alps.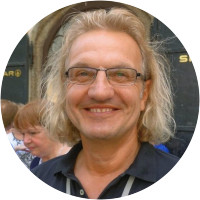 Christian's area of specialty is Salzburg's music history, modern art in public spaces and the city mountains. He enjoys telling the stories of the celebrated figure, Wolfgang Amadè Mozart by going to his birthplace and residence along with exposing the history of the Sound of Music. Christian focuses very much on showing coherences - for example why particular pieces of art work have been placed in their various spots around the city of Salzburg. He is also a certified hiking guide and customizes tours to enjoy the stunning views and experience the unique combination of culture and nature that Salzburg offers.