Tour Details
Tour Description
San Francisco's Golden Gate Park, a planned oasis on the edge of the city, is home to a groundbreaking art institution, the M.H. de Young Museum. Home to an array of cross-cultural artwork, this interesting piece of copper architecture is one of the park's best features. On this de Young Museum Tour, led by an art historian, curator, or artist, we'll delve not only into de Young's diverse collection, but discuss the history of the park and visit the first Japanese Tea House in the United States. From the museum's Harmon tower, we'll also take in a panoramic view of the San Francisco bay, and enjoy the sculpture gardens below.
de Young Museum Tour
As we begin our tour outside the museum, we will discuss the important role of M.H de Young in its establishment, as well as impact of both the 1906 and 1989 earthquakes and the eventual rebuilding of the deYoung to what we know and admire today. We'll begin by discussing the history and landscape of San Francisco's Golden Gate Park, the exposition of 1895, and the different buildings that have housed the de Young's collection over the years. Our docent will discuss the interest and aims of the group as we move inside to admire and explore the collection.


Inside the Museum
The de Young original collection was compiled for the 1894 California Midwinter International Exposition organized by M. H de Young. Today, the museum boasts one of the most important and diverse collections in the western United States. The collection is known for its holdings of American art of all periods, including painting, sculpture, decorative arts, works on paper, the Art of Africa, Oceania and the Americas as well as costumes and textiles reflecting western and eastern tradition. Our path will vary according to the interests of the group, but our docent will select a few pieces of artwork which will resonate with the group. From Copley to Georgia O"Keefe or El Anatsui and his textile like sculptures to Nigerian headdresses, we'll move through the highlights of the de Young's expansive collection, benefiting from keen insights from our art historian guide. Our expert guide will take care to situate each work in historical and artistic context.
The Sculpture Garden and Japanese Tea House
Our art explorations will lead us outdoors, into the Osher Sculpture Garden. This aesthetic arena is home to a number of classical sculptures in addition to a collection of modern works of art including James Turrell's 'Three Gems'. We'll move onto the Japanese Tea House, directly next door to the deYoung but often overlooked by its more grand neighbor. Our docent will navigate us through this 5-acre Zen Garden and explain the features of the garden and the history behind its formation in 1894. Pink with cherry blossoms in the spring and burning orange in the fall, the garden offers an alternate perspective on what usually meets the eye in American parks. We will have the option of a few light snacks, and enjoy the architecture and ambiance before concluding our tour.
Take Aways
We'll leave one another with an increased awareness of the importance of the DeYoung Museum for San Francisco and its place within Golden Gate Park. We will have gained a fuller appreciation for the collection of the DeYoung and the serene grounds of the Japanese Tea Garden nearby.


FAQ
Where do we meet? Where does it end?
The walk begins at the de Young Museum. Your confirmation email will have the exact meeting point details along with a map, and 24 hour phone number for any last minute issues.


Will you pre-purchase tickets?
We pre-purchase tickets to the de Young; your docent will have them on hand. If you are a member of the museum, please let us know in the notes section upon checkout and untick the ticket option.


What if it's raining?
Tours operate rain or shine, but this tour takes place almost entirely indoors. We do visit the tea garden, which has a covered area if it is raining. Please bring an umbrella if rain is forecast.


Is this walk mobility friendly?
Overall, the de Young museum is. There are ramped entrances, elevators, and wheelchairs that are freely available to use. Motorized wheelchairs are also permitted. If you require a wheelchair, please mention this in the notes section when placing your order. We can adjust the latter part of the walk to avoid the tea garden and go through the smooth roads in the park.
Where You'll Start
Tour Experts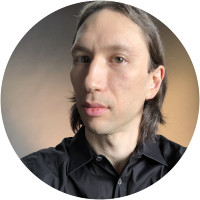 Justin Charles
A native to the Bay Area, Justin Charles Hoover is a practicing visual art, curator and an avid student of Kung Fu. He holds bachelor degrees in Peace Studies and French Literature from Colgate University, a Master Degree in New Genres Fine Art from the San Francisco Art Institute and a Master Degree of Public Administration of International Management from the Middlebury Institute at Monterey. Since 2004 Hoover has worked as a museum curator and gallery director, developing communities and empowering audiences through exhibitions, public programs, festival and special events. These range from conventional white wall shows, to black box screenings, popup happenings and art in alternative contexts. Hoover has performed, curated, and exhibited at numerous venues around the world including the 2016 Sculpture Quadrenniale Riga, Latvia; 2012 Venice Architecture Biennale as an artist featured in the US Pavilion (Design Action for the Common Good); the San Francisco Museum of Modern Art among other venues.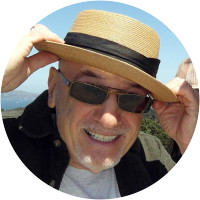 Stephen
Stephen Albair is an artist and part-time college teacher of Art History and Design. He earned a BS in Education, an MA in Fine Art and an MFA in 3-D Design for Illinois State University and has worked in academia for over 25 years. He has held several positions as a visiting artist in many locations throughout the United States and Nova Scotia Canada. Originally from the East Coast, he moved to San Francisco 27 years ago from New York City, where he lived for 10 years. Stephen has traveled extensively spending much of his time in Asia where he has exhibits his artwork.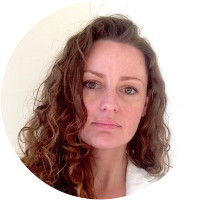 Alexandra
Alexandra is an art historian specializing in art from the mid-18th century to the early 20th century, with a focus on 19th-century French art. Born in France, she moved to the United States at 18 and has lived on both coasts of her adoptive country. For the past 10 years, she has called the Bay area home, while pursuing both a Bachelor's and a doctoral degree from U.C. Berkeley. Teaching is a driving force of her academic pursuits; her energy in the classroom and innovative approaches to make material comprehensible have been recognized by two teaching awards at Berkeley. Over the years, she has developed a close relationship with San Francisco museum collections, stemming both from personal interest and art history assignments devised for her Berkeley students.
Reviews can only be left by Context customers after they have completed a tour. For more information about our reviews, please see our FAQ.
My experience with Context was first-rate from beginning to end. I so much appreciate the series of emails leading up to the tour, the friendly professionalism of those I spoke with beforehand, and the depth and breadth of information on the tour itself. I cannot recommend Stephen highly enough. An artist and writer himself, he brought his knowledge to bear on what we saw, offered his insights and gently asked for my own observations, facilitating an educational and enjoyable dialogue. Many thanks to Context for providing such a rich and fun experience! Stephen was a great guide!
Nov. 14, 2019
De Young is a great museum made even better with the very knowledgeable and pleasant guide Justin Charles. He was excellent!
Nov. 7, 2019
Stephen was great! He asked us what we'd like to do and adapted his tour accordingly. He also showed us a really cool variety of art so that we had a good sense of the breadth of the collection at the de Young. Thanks.
Aug. 25, 2019