Tour Details
Tour Description
Where can I find the best farmer's market? How do I get to Alcatraz? Where can I eat the best burrito? Welcome to San Francisco. As easy as international travel has become, it can still be unnerving to arrive in an unfamiliar city with unanswered questions. Our personalized Welcome to San Francisco Tour, in the company of a local insider, is essential for first-time visitors seeking advice on San Francisco sightseeing and how to plan their time. Designed to answer practical questions about living and staying in SF, this 2-hour experience will help navigate public transportation, understand local customs, and better discover San Francisco.
Welcome to San Francisco
We'll begin our experience in your hotel lobby or apartment where our docent, a resident of and expert of San Francisco, will explain the layout of the city and the area where you are staying. Looking at a map, we'll pinpoint your closest transportation options, from the tram to the metro system. We'll then offer tips on local customs, a basic language lesson, suggestions for dining, shopping, insider events, and festivals, before opening the floor to any specific questions. If you have additional walks booked with us, like our
San Francisco History Tour
(another excellent choice for a first-timer), we will examine your itinerary together and go over any last-minute questions.
Discover San Francisco
We will then head outside for a stroll, allowing for a discussion of your area's history and an opportunity to absorb the neighborhood ambiance under the guidance of a seasoned local. We'll stop occasionally to talk about historic buildings and monuments, or maybe to go over how to purchase transit tickets. We'll point out the best markets, cafes, and restaurants. We'll leave you with maps, a head full of knowledge, and a better sense of how best to navigate this charming city. Please note, while our docent will provide a crash course on the basics, bringing your own questions and interests to the table can help us personalize the experience and help you get the most out of your visit.
Booking Instructions
Please provide your hotel name or exact apartment address (any entrance codes, the floor, etc) during checkout so that we can arrange for our docent to meet you directly at your lodging.


This experience is part of our Welcome To series, which aims to orient first-time visitors to Context cities by pairing them with local experts. You can read about
Welcome To tours
in our other cities.
FAQ
I would like the docent to answer some very specific questions I have about the city. Can I let you know in advance what those questions are?
Please do let us know in advance if you have specific questions so that your docent can come prepared with answers to your questions.
Tour Experts
Peter
Peter Richardson teaches humanities and American Studies at San Francisco State University. He has written critically acclaimed books about the Grateful Dead, the iconic Bay Area rock band; Ramparts magazine, the legendary San Francisco muckraker; and Carey McWilliams, the Los Angeles author and editor of The Nation magazine. He serves as a senior literary advisor to the Bay Area Book Festival and won the National Entertainment Journalism Award of Online Criticism in 2013. He earned a Ph.D. in English at the University of California, Berkeley. He lives in San Francisco.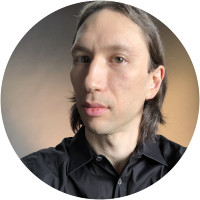 Justin Charles
A native to the Bay Area, Justin Charles Hoover is a practicing visual art, curator and an avid student of Kung Fu. He holds bachelor degrees in Peace Studies and French Literature from Colgate University, a Master Degree in New Genres Fine Art from the San Francisco Art Institute and a Master Degree of Public Administration of International Management from the Middlebury Institute at Monterey. Since 2004 Hoover has worked as a museum curator and gallery director, developing communities and empowering audiences through exhibitions, public programs, festival and special events. These range from conventional white wall shows, to black box screenings, popup happenings and art in alternative contexts. Hoover has performed, curated, and exhibited at numerous venues around the world including the 2016 Sculpture Quadrenniale Riga, Latvia; 2012 Venice Architecture Biennale as an artist featured in the US Pavilion (Design Action for the Common Good); the San Francisco Museum of Modern Art among other venues.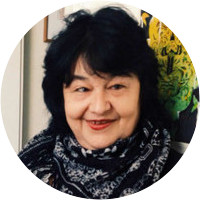 P
P Segal, neé Roberta Pizzimenti, was born and raised in San Francisco's North Beach, where she met the great Beat writers who lived and worked in the city's Italian district. P received a BA in film from UCLA, and a Master's in psychology from New College of California. She is a writer, life coach, and Proust scholar. Her magazine, 'Proust Said That', gives readers a fresh and light-hearted understanding of Proust's genius. She owned the former San Francisco restaurant, Caffè Proust, and is currently the director of a nonprofit effort to create artists, housing and venues in San Francisco.
Reviews can only be left by Context customers after they have completed a tour. For more information about our reviews, please see our FAQ.
Justin gave us a joyous tour of San Francisco. His enthusiasm is infectious ! I'm so glad we did this tour.
Oct. 15, 2018