Tour Details
Tour Description
It can be easy to lose the traditional thread that binds Korean culture in chaotic contemporary Seoul. Those looking to better understand the fundamental identity of Korea, however, need only head to Bukchon Hanok Village. Join a local historian specializing in Korean culture for an immersive Bukchon Hanok Village Tour as we uncover the intricacies associated with traditional Korean practices. We might discuss the role of feng shui in Korean tradition and learn how to tie a traditional Korean knot. We'll travel back in time as we meander through the narrow alleys of a traditional Korean village, visiting a number of artisanal shops and a local tea house. This is a great choice for anyone interested in Korean daily life, tradition, and culture.
Modern and Traditional Architecture
Our Bukchon Hanok Village Tour will cover a broad range of important practices, from Korean calligraphy, to artisanal methods of production, to traditional architecture; our route may vary according to the interest of the group. We will begin at Unhyeongung Palace, a lesser-frequented but deeply representative palace in Seoul dating back to the 14th century (but largely reconstructed after the Japanese invasions of the late-16th century). Our docent, a historian, will introduce the tour from this quiet setting—if we are lucky, we might even catch a wedding ceremony being prepared or a tea ceremony competition. From here, we will walk to a traditional house located in the Gahoe-dong neighborhood where we'll have great views of the Bukchon Hanok Village and will be able to see the blend of both modern and traditional architectural styles. A snapshot into daily traditional life, our docent will be able to comment on the particular features and furniture in this quaint space.
Bukchon Hanok Village Tour
A natural next stop is the Bukchon Traditional Cultural Center—a perfect location to dive further into some of the traditions that have shaped the Korean identity. Bukchon Village itself serves as a jumping off point into discussing feng shui and its relationship to Korea, more than just the Chinese school of thought. As we continue to talk about Korean tradition, we may well stop at a local shop in order to discuss traditional Korean practices and customs, and will certainly continue to admire traditional houses from the Joseon Dynasty as we stroll through the quieter back streets of this often highly-frequented area.
Korean Knots and Embroidery
From here, our route may go in various directions as we stroll through the charming streets. We may choose to stop for a local beverage as we sit and reflect what we have seen so far in an artisanal home. This will serve as a good period of time for our docent to explain anything unfamiliar, or perhaps delve into other areas of traditional Korean culture. Alternatively, we may partake in a knot-making session as we discover more about Korean traditional maedeup (knots) up close, fiddling with this tricky craft. We might pop into Hang Song Soo Embroidery Museum to witness a vast range of Korean garments and stunning screens showcasing over 60 years of hard work.
Take Aways
At the end of the 3 hours we will leave one another with an increased knowledge of Korean tradition, culture, and the intricacies of daily life. We will have witnessed some cultural practices first hand, quenched our thirst with a local beverage, and orientated ourselves through the traditional village pathways. We may even leave with some artisinal delights to take with us back home with us.


Where You'll Start
Tour Experts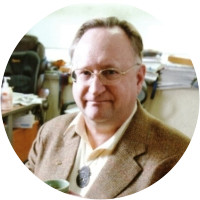 David A. Mason is a Michigan-born professor of Korean Cultural Tourism at Sejong University, Seoul Campus, and a longtime researcher on Northeast Asian History and the religious characteristics of Korea's mountains. He offers vivid tours with deep contextual insight and fascinating details, telling many old stories relevant to the sites, with warm humor. He has been an academic in South Korea since 1986, and also served as a consultant for the national Ministry of Culture and Tourism and the United Nations World Tourism Organization for five years. He was appointed the national Honorary Ambassador of the Baekdu-daegan Mountain Ranges in 2011. Mason earned a Masters' Degree in the History of Korean Religions from Yonsei University in 1997. He has authored and edited ten books on Korean culture and tourism, including 'Spirit of the Mountains' about Korea's traditions of sacred mountains, the 'English Encyclopedia of Korean Buddhism', and 'Solitary Sage: The Profound Life, Wisdom and Legacy of Korea's 'Go-un' Choi Chi-won'. He has published many articles in academic journals and popular magazines, and has frequently been interviewed on various mass-media. His popular website on sacred Korean mountains and mountain-spirit traditions can be found at www.san-shin.org.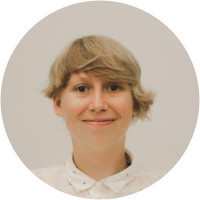 Marie Boes has extensive experience in tourism and culture having worked for several government tourism organisations as a writer covering Korean tourist destinations and Korean culture, on top of that she runs her own blog and is involved in many cultural activities for foreigners. In 2021 she became an Honorary Seoul Citizen. She has experience working as a French/English speaking guide in central Seoul and Gyeongsangbuk-do province which is located in the South, during these tours she would visit main historic tourist spots. When she is not working, you can find her travelling around Korea, discovering everything the country has to offer. You can read her articles on bemariekorea.com She graduated from Nottingham Trent University (UK) with a masters in Medical Industrial Design. She received her bachelors from Antwerp University (Belgium). Her whole education has been scholarship funded. She moved to Korea in 2016 after an Asia solo trip in 2014. She has been passionate about Korea ever since, taking many courses and lectures about Korean history, culture, art (traditional painting, traditional Janggu drum, calligraphy and Bojagi patchwork) and language which she studies at The Cyber University of Korea. Currently she owns her own marketing agency and works as a local guide.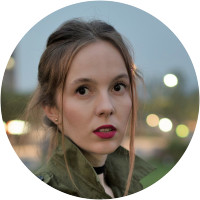 Maria is currently a PhD student majoring in Korean History and Culture. Born in Romania, she has lived abroad for 10 years and is proficient in 4 foreign languages. After graduating with a Master's degree from Université d'Aix-Marseille (France) majoring in Korean Art History, she came to Korea and started working with the Korean National Federation of UNESCO as an instructor and guide. She loves Chinese characters, Asian calligraphy (Korean and Chinese), and is particularly interested in Korea's religious diversity. Her academic background offers a special insight into the city - being able to provide clients with fascinating stories about Seoul, its palaces and temples, Korean kings and queens, and fengshui mysteries. She is also passionate about world heritage and the ways to preserve it.
Reviews can only be left by Context customers after they have completed a tour. For more information about our reviews, please see our FAQ.
Exceptional experience starting with the informative and user friendly website, ease of registration, communication before and after the tour, and of course the choice of tour guide. Hana was engaging, warm, knowledgeable, willing to share information but also her passion and love for Seoul. She wasn't rushed and took her time answering my many questions. A real pleasure.
Oct. 4, 2021
Such a perfect and peaceful place in the city. Maria was a wonderful docent in this charming part of Seoul.
Oct. 13, 2019
María was an extremely personable and knowledgeable guide. We really enjoyed this tour and the Introduction to Seoul tour which we did the day before with her. You have a real asset in María.
Sep. 23, 2019