Tour Details
Tour Description
Unsure of what to do in Seoul? In addition to our pre-designed
Seoul walking tours
we can craft a wide-range of customized and personalized private tours of Seoul. Drawing on our carefully vetted network of scholars, experts, and Seoul guides, the limits of what we can do are circumscribed only by the bounds of our collective imagination. We can design the perfect tour to fit your trip.
Personalized Tour of Seoul
With a network of local experts on the ground we can design a private tour of Seoul on a wide range of topics. However, before requesting a custom tour, you might want to take a look at our full list of
Seoul walking tours
. Chances are that we've already thought about it. For example, if you're looking for a solid introductory walking tour of the city take a look at our
Seoul Street Food Tour
and a
Bukchon Hanok Village Tour
, both of which delve into the colorful culinary and traditional scene Seoul offers. First timers may be interested in our
Welcome to Seoul Tour
.
"We have used Context tours for years and they are always of high quality, non-touristic, informative and efficient. Yes, they cost more than tourist tours but the value is in the small groups and correct historical and local knowledge. We try to book these tours at the beginning of our stay to get familiarised with the area."
Something Else in Mind?
But, if none of these pre-designed tours fit your needs, then we'll be happy to work with you to develop something personalized. In the notes section of this booking form, let us know the following:
How many hours would you like the walk to be?
What are your main goals for the walk?
Which sites and museums would you like to prioritize? Do you want to just pass by or explore inside as well?
Give us one or two words to describe your group.
Here are some examples of custom tours that we've designed:
Take a temple tour within the Korean foothills in the company of a local expert.
Hungry for Korean BBQ? Our docent can accompany you to a Korean restaurant, pick and choose an array of traditional items and talk you through all the steps.
Interested in Zaha Hadid and the design district? We can organise urban and architectural walks with experts.
Want to sing the night away in a karaoke venue and drink soju into the late hours? Our docent can help navigate this world of popular culture which is nearly impossible without speaking Korean.
Learn more about the impact of Japanese colonialism with a historian and visit Seodaemun Prison.
Dive into the world of Korean fandom and K-Pop with a local expert on Gagnam and entertainment agencies.
Ride in a cable car up to Namsan Park and visit N Seoul Tower.
Please note: DMZ border trips must be arranged in advance with a local company. If this is of interest, please email us your ideal dates.
FAQ
I know what I would like to do, but I don't see it in your regular offerings. Can you arrange it for me?
Please contact info@contexttravel.com with details of your request and we will be happy to look into the possibility.


Why is the pricing set at $0?
Custom tours can vary widely in terms of duration, itinerary, and price. When we have a better idea of what you would like to do, we will provide a quote for your customized experience.
Where You'll Start
Tour Experts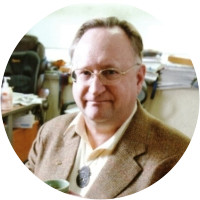 David A. Mason is a Michigan-born professor of Korean Cultural Tourism at Sejong University, Seoul Campus, and a longtime researcher on Northeast Asian History and the religious characteristics of Korea's mountains. He offers vivid tours with deep contextual insight and fascinating details, telling many old stories relevant to the sites, with warm humor. He has been an academic in South Korea since 1986, and also served as a consultant for the national Ministry of Culture and Tourism and the United Nations World Tourism Organization for five years. He was appointed the national Honorary Ambassador of the Baekdu-daegan Mountain Ranges in 2011. Mason earned a Masters' Degree in the History of Korean Religions from Yonsei University in 1997. He has authored and edited ten books on Korean culture and tourism, including 'Spirit of the Mountains' about Korea's traditions of sacred mountains, the 'English Encyclopedia of Korean Buddhism', and 'Solitary Sage: The Profound Life, Wisdom and Legacy of Korea's 'Go-un' Choi Chi-won'. He has published many articles in academic journals and popular magazines, and has frequently been interviewed on various mass-media. His popular website on sacred Korean mountains and mountain-spirit traditions can be found at www.san-shin.org.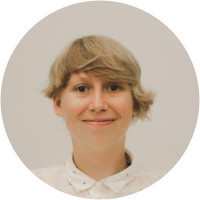 Marie Boes graduated from Nottingham Trent University (UK) with a masters in Industrial Design. She received her bachelors from Antwerp University (Belgium). Her whole education has been scholarship funded. She moved to Korea in 2016 after she met her Korean husband during an Asia solo trip in 2014. Since meeting her husband she has been passionate about Korea, taking many courses and lectures about Korean history, culture, art (traditional painting, traditional Janggu drum, calligraphy and Bojagi patchwork) and language which she studies at The Cyber University of Korea. Currently she is working as a freelance travel writer and local guide. She has extensive experience in tourism and culture having worked for several government tourism organisations as a writer covering Korean tourist destinations and Korean culture, on top of that she runs her own blog and is involved in many cultural activities for foreigners. She has experience working as a French/English speaking guide in central Seoul and Gyeongsangbuk-do province which is located in the South , during these tours she would visit main historic tourist spots. When she is not working, you can find her travelling around Korea, discovering everything the country has to offer. You can read her articles on bemariekorea.com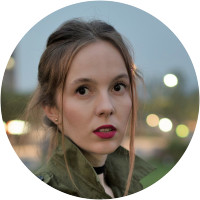 Maria is currently a PhD student majoring in Korean History and Culture. Born in Romania, she has lived abroad for 10 years and is proficient in 4 foreign languages. After graduating with a Master's degree from Université d'Aix-Marseille (France) majoring in Korean Art History, she came to Korea and started working with the Korean National Federation of UNESCO as an instructor and guide. She loves Chinese characters, Asian calligraphy (Korean and Chinese), and is particularly interested in Korea's religious diversity. Her academic background offers a special insight into the city - being able to provide clients with fascinating stories about Seoul, its palaces and temples, Korean kings and queens, and fengshui mysteries. She is also passionate about world heritage and the ways to preserve it.
Reviews can only be left by Context customers after they have completed a tour. For more information about our reviews, please see our FAQ.
Maria was wonderful and knowledgeable. We didn't have a lot of time in Seoul but it was well spent.
Oct. 19, 2019
Marie was a great guide. We learned a lot and enjoyed talking with her.
Oct. 13, 2019
Hana was wonderful. Great disposition, knowledgeable and proud to share her country. Highly recommend her.
Jun. 19, 2019