Tour Details
Tour Description
On this 3-hour Seoul History Tour, we'll join a local historian to trace Seoul's history from its days as a royal center to its current status as 21st century metropolis. Our journey will run the course of Korea's five-century long Joseon dynasty and include a visit to Gyeongbokgung Palace, exploring its importance as a political center and relationship to nearby Gwanghwamun Square. We'll also take in a variety of more modern sites and learn how Seoul has emerged since World War Two as a major world capital. Our route will take us through some of Seoul's greatest architectural treasures, which we'll use to trace the complex story of this iconic city. We'll walk in the footsteps of past kings and political personalities, learn about Korean folklore and tradition, and discuss important events recent and historical that have left an indelible mark on Seoul's character. This is a great tour for first-time visitors who want to get their bearings in the city and learn more about its alluring history, tradition, and heritage.
Seoul History Tour: Presidents and Protests
Our Seoul History Tour will begin at Gwanghwamun Square, a fitting place to begin our discussion of power and politics through Seoul's history. Connected to nearby City Hall and the President's residence, the square, which has been a center of power since the Joseon Dynasty (1392-1897), continues to play an important role in the modern political landscape of Seoul. Our guide may discuss the juxtaposition of the enormous palace complexes and the new architecture on display, as well as the political movements to which the site has borne witness. From protests against the former President to the Sewol Ferry disaster, this location has become a symbol of democracy for the Korean people. We will discuss the rapid development and recent unrest in modern Korea from this important space before heading into the palace vicinity to head back in time. We might head to the fringes of the Cheonggyecheon Stream, an important part of Seoul's history. Transformed from a hidden, unremarkable waterway to a charming, accessible, and ecologically friendly space for the Korean people, the path provides not only a crucial gathering place for locals, but serves as a microcosm of Seoul's development and transformation to cultural and economic powerhouse—albeit with a deeply traditional side.
Gyeongbokgung Palace Tour and the Changing of the Guard
A significant proportion of our Seoul History Tour will take place within the walls of Gyeongbokgung Palace, a royal center built during the Joseon Dynasty under king Taejo in 1395. Located in the heart of the city, the palace has long been a focal point of Seoul's political landscape, with a fittingly turbulent past to show for it. Our guide will discuss the times it has been destroyed and rebuilt since its erection in the late 1300s, as well as the many individuals who have lived within the walls—like the Japanese invasion in 1592 and the fire that destroyed the palace confines, as well as the rebuilding after Japanese colonization in the 20th century. Soon after arriving at the palace, we will be welcomed with the Changing of the Guard ceremony, a strict procedure that provides a wonderful and rare opportunity to witness a traditional Korean scene in downtown Seoul. Following this striking, grand display of bright robes and shiny weapons, our route may take a number of paths as we learn more about Korea's court customs, architectural traditions, and important historical periods. Our guide may well take us to the palace's Gyeonghoeru, Geunjeongjeon, Gangnyeongjeon, or Gyotaejeon buildings, allowing us to marvel at these impressive centers of royal life. We'll travel back in time to life in the King's dwellings as we tread in the pathways of notable characters in Korean history.
Korean Tradition and Folklore
As we leave the palace behind, we'll head to the nearby National Folk Museum of Korea. The museum features an array of artifacts and displays, all contributing to a broad examination of Korean culture. We'll spend a brief but instructive period here, running through a condensed history of the progression of Korean culture from our expert guide. We may dive into a discussion on Korean folklore and shamanism, observing depictions of these crucial facets of Korean history.


Take Aways
By the end of the walk, we'll leave one another with an enriched understanding of Seoul's city center, having visited some of the city's most important historical and cultural locations. We will also have navigated our way around the main central area, seeing the contrast between old 'traditional' Seoul and the more modern counterpart which is still evolving to this day.
FAQ
Where does this tour start and where does it end?
The tour begins near Gwanghwamun Square and ends near the grounds of Gyeongbokgung Palace. Routes may vary on the day.


What if it's raining?
Tours operate rain or shine, but in the case of inclement weather, your guide will modify the tour so more time is spent indoors. It never hurts to have an umbrella on hand.


Where You'll Start
Tour Experts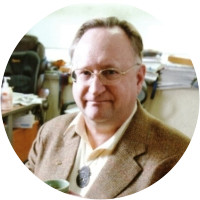 David A. Mason is a Michigan-born professor of Korean Cultural Tourism at Sejong University, Seoul Campus, and a longtime researcher on Northeast Asian History and the religious characteristics of Korea's mountains. He offers vivid tours with deep contextual insight and fascinating details, telling many old stories relevant to the sites, with warm humor. He has been an academic in South Korea since 1986, and also served as a consultant for the national Ministry of Culture and Tourism and the United Nations World Tourism Organization for five years. He was appointed the national Honorary Ambassador of the Baekdu-daegan Mountain Ranges in 2011. Mason earned a Masters' Degree in the History of Korean Religions from Yonsei University in 1997. He has authored and edited ten books on Korean culture and tourism, including 'Spirit of the Mountains' about Korea's traditions of sacred mountains, the 'English Encyclopedia of Korean Buddhism', and 'Solitary Sage: The Profound Life, Wisdom and Legacy of Korea's 'Go-un' Choi Chi-won'. He has published many articles in academic journals and popular magazines, and has frequently been interviewed on various mass-media. His popular website on sacred Korean mountains and mountain-spirit traditions can be found at www.san-shin.org.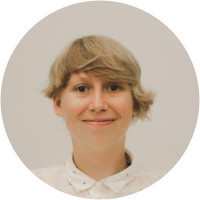 Marie Boes has extensive experience in tourism and culture having worked for several government tourism organisations as a writer covering Korean tourist destinations and Korean culture, on top of that she runs her own blog and is involved in many cultural activities for foreigners. In 2021 she became an Honorary Seoul Citizen. She has experience working as a French/English speaking guide in central Seoul and Gyeongsangbuk-do province which is located in the South, during these tours she would visit main historic tourist spots. When she is not working, you can find her travelling around Korea, discovering everything the country has to offer. You can read her articles on bemariekorea.com She graduated from Nottingham Trent University (UK) with a masters in Medical Industrial Design. She received her bachelors from Antwerp University (Belgium). Her whole education has been scholarship funded. She moved to Korea in 2016 after an Asia solo trip in 2014. She has been passionate about Korea ever since, taking many courses and lectures about Korean history, culture, art (traditional painting, traditional Janggu drum, calligraphy and Bojagi patchwork) and language which she studies at The Cyber University of Korea. Currently she owns her own marketing agency and works as a local guide.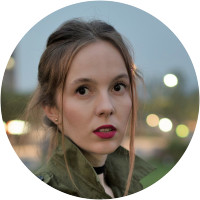 Maria is currently a PhD student majoring in Korean History and Culture. Born in Romania, she has lived abroad for 10 years and is proficient in 4 foreign languages. After graduating with a Master's degree from Université d'Aix-Marseille (France) majoring in Korean Art History, she came to Korea and started working with the Korean National Federation of UNESCO as an instructor and guide. She loves Chinese characters, Asian calligraphy (Korean and Chinese), and is particularly interested in Korea's religious diversity. Her academic background offers a special insight into the city - being able to provide clients with fascinating stories about Seoul, its palaces and temples, Korean kings and queens, and fengshui mysteries. She is also passionate about world heritage and the ways to preserve it.
Reviews can only be left by Context customers after they have completed a tour. For more information about our reviews, please see our FAQ.
Maria was engaging, very well informed as a PhD student in Korean History, and was able to bring the history of Korea and the Joseon dynasty to life. She brought a lot of positive energy and joy to the morning. I thoroughly enjoyed the tour and learned a lot.
Oct. 4, 2021
Maria was pleasant but I don't think we got a great sense of the story of Seoul. She had a lot of historic information but could have used more stories and enthusiasm for the culture.
Sep. 19, 2021
David was fascinating, knowledgable l and passionate and a pleasure to listen to.
Oct. 29, 2019