Tour Details
Tour Description
Where can I find the best bowl of bibimbap? How do I get around on the Seoul subway? What palaces should I visit? Welcome to Seoul. As easy as international travel has become, it can still be unnerving to arrive in an unfamiliar city with unanswered questions. Our personalized Welcome to Seoul Tour, in the company of a local insider, is essential for first-time visitors seeking advice on Seoul sightseeing and how to plan their time. Designed to answer practical questions about living and staying in Seoul, this 2-hour experience will help you navigate public transportation, understand local customs, secure a few Korean phrases to help you along the way, and better discover Seoul.
Welcome to Seoul
We'll begin our Welcome to Seoul experience in your hotel lobby or apartment where our docent, a resident of and expert on Seoul, will explain the layout of the city and the area where you are staying. Looking at a map, we'll pinpoint your closest transportation options, from the tram to the metro system. We'll then offer tips on local customs, a basic language lesson, suggestions for dining, shopping, insider events, and festivals, before opening the floor to any specific questions. If you have additional walks booked with us, like our
Seoul History Tour
(another excellent choice for a first-timer), we will examine your itinerary together and go over any last-minute questions.
Discover Seoul
We will then head outside for a stroll, allowing for a discussion of your area's history and an opportunity to absorb the neighborhood ambiance under the guidance of a seasoned local. We'll stop occasionally to talk about historic buildings and monuments, or maybe to go over how to purchase transit tickets. We'll point out the best markets, cafes, and restaurants. We'll leave you with maps, a head full of knowledge, and a better sense of how best to navigate this charming city. Please note, while our docent will provide a crash course on the basics, bringing your own questions and interests to the table can help us personalize the experience and help you get the most out of your visit.
Booking Instructions
Please provide your hotel name or exact apartment address (any entrance codes, the floor, etc) during checkout so that we can arrange for our docent to meet you directly at your lodging.


This experience is part of our Welcome To series, which aims to orient first-time visitors to Context cities by pairing them with local experts. You can read about
Welcome To tours
in our other cities.
FAQ
I would like the docent to answer some very specific questions I have about the city. Can I let you know in advance what those questions are?
Please do let us know in advance if you have specific questions so that your docent can come prepared with answers to your questions.
Where You'll Start
Tour Experts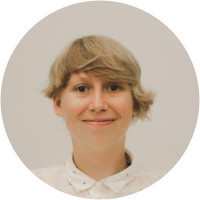 Marie Boes graduated from Nottingham Trent University (UK) with a masters in Industrial Design. She received her bachelors from Antwerp University (Belgium). Her whole education has been scholarship funded. She moved to Korea in 2016 after she met her Korean husband during an Asia solo trip in 2014. Since meeting her husband she has been passionate about Korea, taking many courses and lectures about Korean history, culture, art (traditional painting, traditional Janggu drum, calligraphy and Bojagi patchwork) and language which she studies at The Cyber University of Korea. Currently she is working as a freelance travel writer and local guide. She has extensive experience in tourism and culture having worked for several government tourism organisations as a writer covering Korean tourist destinations and Korean culture, on top of that she runs her own blog and is involved in many cultural activities for foreigners. She has experience working as a French/English speaking guide in central Seoul and Gyeongsangbuk-do province which is located in the South , during these tours she would visit main historic tourist spots. When she is not working, you can find her travelling around Korea, discovering everything the country has to offer. You can read her articles on bemariekorea.com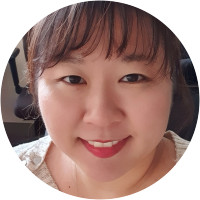 Emily is a Korean adoptee with the unique perspective of looking like a local, but being a foreigner. She is currently working on her master's in Korean Studies (International Cooperation minor) at Yonsei University after receiving a bachelor's in French (Chinese minor) in 2014 and a bachelor's in International Relations and Global Studies (Classics minor) in 2009. Due to the nature of her majors, she has studied abroad with College Year in Athens (2006, Cycladic Islands), the East China Normal University (2012, Shanghai), the Institut Catholique de Paris (2012) as well as a home university study abroad experience to Paris in 2014. Emily has has lived in the Seoul metropolitan area since July 2015, having previously lived here for 15 months in 2010 and 2011. During her five years here, she has had the experience of getting her black belt in taekwondo, completed traditional dance and pansori courses at the National Theatre of Korea, taken some haegeum classes with the National Gugak Centre, watched nearly 40 different Korean musicals, and learned how to make rice cake soup, kimchi and bossam (boiled pork) from North Korean chefs.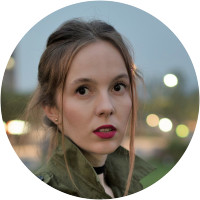 Maria is currently a PhD student majoring in Korean History and Culture. Born in Romania, she has lived abroad for 10 years and is proficient in 4 foreign languages. After graduating with a Master's degree from Université d'Aix-Marseille (France) majoring in Korean Art History, she came to Korea and started working with the Korean National Federation of UNESCO as an instructor and guide. She loves Chinese characters, Asian calligraphy (Korean and Chinese), and is particularly interested in Korea's religious diversity. Her academic background offers a special insight into the city - being able to provide clients with fascinating stories about Seoul, its palaces and temples, Korean kings and queens, and fengshui mysteries. She is also passionate about world heritage and the ways to preserve it.