Tour Details
Tour Description
Shanghai stands as a perfect microcosm of the rapid development and Chinese miracle, with strikingly contemporary architecture rising up alongside—and often supplanting—old Shanghai each day. While the rest of the world struggles with recession, China explodes with growth. Cities spring up overnight, or, as the case of Shanghai, are transformed weekly. During the course of this 3-hour Shanghai Growth Tour we'll look at the forces shaping China's economic growth and how this plays out on the ground. We'll explore the extreme contrasts of the emerging metropolis in the company of a local expert on Chinese economic growth, developing a deeper appreciation for the issues surrounding Shanghai's breakneck development.
"Our walk has been one of the absolute highlights on our tour to China. Top class! It was interesting and gave new dimensions and a better understanding of the development of Shanghai and China. [Our docent] showed us a Shanghai we had not been able to find or dared to walk ourselves."
Introduction to Shanghai Tour
Our walking tour begins in one of the oldest neighborhoods in the city. Here, we'll stroll through the tangle of old alleyways and dense housing, passing by vibrant street markets that trade in food and fabric. This area is slated for destruction and life exists amidst the rubble of half demolished structures, providing us the perfect backdrop to discuss some of the major themes that are emerging from Shanghai's high speed growth: the role of planning versus the unplanned, relocation and urban development, and the stark gaps between old and new.


Our discussion will carry us towards the Hangpu River. Along the river's edge we will visit a recently refurbished industrial zone known as 'Old Docks'. While exploring the new boutique restaurants and designer hotels we will discuss the enormous boom in Shanghai's 'creative clusters' and the role they play in city's ambition to become a key cultural hub of the 21st century.
Shanghai's Skyline—An Accelerated City
Crossing the river by ferry, we'll visit Pudong, an area that, until Deng Xiaoping's famous 'tour of the south' in 1992 was largely undeveloped. Twenty years later Pudong boasts an eye-popping array of skyscrapers bearing the names of major global financial firms. We will get a close up view of the cluster of super tall towers that dominate the science fiction skyline of Shanghai. In the canyons of Pudong we'll grapple with the seeming contradictions of China's state-managed enterprises and the interrelationship between Communism and free-market enterprise. Although full explanations may elude, our expert will attempt to frame and contextualize the questions. (Note, those also visiting Beijing may want to sign up for our
Tiananmen Square Tour
in order to discuss this further.)
Take Aways
Finishing on a rooftop bar, we will wrap up with a refreshment, featuring amazing views back over the city that provide a meaty backdrop to our ongoing and lively discussion. Not only will we be filled with appreciation for the remarkable pace of Shanghai's growth, but we'll also possess a more nuanced understanding at the costs of the city's development
Where You'll Start
Tour Experts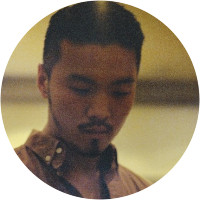 Growing up in a traditional family in Shanghai, Terry brings a wide range of deep insight in Shanghai's local culture, especially in art and history. With his passion for contemporary art, Terry has been managing various galleries M50 which helped him build exceptional expertise in the area's historical backgrounds. Besides art, Terry enjoys traveling around the world and discovering different types of art in multi-cultural environments as well as exploring world-wide cuisine.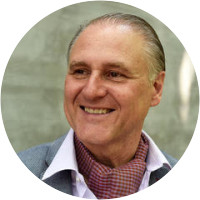 Nicolas is a French national that came to Shanghai in 2008 after spending 15 years as a journalist in Taiwan. He is now working part-time as a consultant and a facilitator. Also collecting Chinese antiques and contemporary art or old Shanghai maps and photos, Nicolas is passionate about China, Shanghai and its people. He is regularly leading cultural, historical and architectural walks around Shanghai as well as lecturing about the city, the Taiwanese aborigines or Chinese arts for the Royal Asiatic Society China, the Shanghai Expatriate Association, Shanghai Accueil - the French speaking club in Shanghai -, leaders and staff of international companies.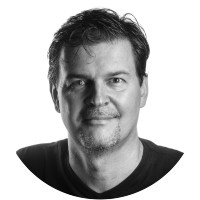 Mathias is a French photographer living in Shanghai for 13 years. His photography works focus on shapes, let them be human, architectural, or landscapes. His passion for architecture was the trigger for his interest in Shanghai, starting with the obvious, the modern city that we all come to hear about from outside of China then delving deeper into the local streets. Discovering the Shanghai created a hundred years ago might be uninspiring from the outside but reveals treasures once you get to pass the front gate. That's what he loves to show to visitors, his biggest pleasure being their surprised looks.
Reviews can only be left by Context customers after they have completed a tour. For more information about our reviews, please see our FAQ.
Mathias was excellent. He was organized with his discussion and we learned much about the history of Shanghai. We walked through places that most tourists do not go.
May. 25, 2019
Nice to have educated, thoughtful, intelelctual lead the tour.
May. 22, 2019
Mathias was great, very knowledgeable and fun to be with. We were the only two on tour so got very personalized attention! He even showed us the way back to our hotel. A great way to discover the crazy city of Shanghai!
Oct. 19, 2018