Tour Details
Tour Description
It would be remiss to leave the buzzing city of Shanghai without tasting the city's unique gastronomic delights. As a center of trade, commerce, and migration, Shanghainese cuisine has assimilated the cuisines of nearby regions including Ningbo, Suzhou, Wuxi, Hangzhou, Nanjing, and Shaoxing. As a result, it provides an excellent lens to experience and study Chinese food traditions. During this 3-hour Shanghai Food Tour, we'll visit a neighborhood Shanghai market and have lunch in a one of the city's best and most authentic Shanghainese restaurants, all curated by a veteran food expert.
"The walk was fantastic! Both my daughter and I were so pleased and enthralled by [our docent's] knowledge of Shanghai's history, the explanations of customs, the foods, importance in Shanghai life, etc. It was thrilling and we were both so grateful to Context and [our docent] for this experience - we would not even have known the market existed!"
Shanghai Food Tour
We begin in the Guangyuan Lu Market, which serves as a microcosm of China. Our focus will be on tradition and history, as well as how the average Chinese eats. We'll look at how geography explains Shanghai's reputation as a "land of fish & rice," reflected in its produce and its preference for river seafood despite its name actually meaning "on the sea".
Marketing Meandering
As we stroll through the market we'll discuss fundamental food concepts in China, such as the importance of sharing meals, the emphasis on freshness and vegetables, and the central role of texture in cooking. We'll also discuss politics and modern issues such as China's troubles with food safety and the surprising silver lining to these national food scares.


We'll discuss the central role of pork in the Chinese diet and learn fascinating about why China is the only country in the world with a strategic pork reserve and why everyone shopping at this traditional market appears to be 55 years or older.
Shanghai Tasting
After about an hour in the market we'll move on to a local Shanghainese restaurant located in the heart of the French Concession. Our docent will carefully curate our meal, choosing a selection of dishes that utilize some of the ingredients we've discussed along the way. Our docent will also frame and contextualize the experience within current food trends in Shanghai and China generally. While this lunch will provide a solid overview of local cuisine, those seeking a more thorough eating experience should try our
Shanghai Restaurant Tour and Curated Meal
.
Although the menu changes on each tour, some of the dishes we may try include xunyu, a famous Shanghai smoked fish recipe, hongshao rou, a succulent and melting red-braised pork belly and red Chinese dates stuffed with glutinous rice flour, or xaiolongbao, decadent soup dumplings for which Shanghai is well-known.
Take Aways
We'll finish our meal with an excellent overview of Shanghai's cuisine as well as some valuable recommendations from our docent, providing the right ingredients for a delicious and enriching stay in Shanghai.


FAQ
Will the restaurant be able to accommodate those with allergies or dietary restrictions?
We do our best to accommodate everyone. If you have severe allergies to seafood or nuts, there will be items you can eat during the tasting, but cross-contamination may be a problem during lunch. The best thing to do is let us know when you book if anyone in your party has allergies or dietary restrictions. We can check in on dishes, order ahead, and do everything possible to ensure you enjoy your meal.

Can I skip lunch on this tour?
Lunch is a very important part of the tour and a wonderful opportunity to learn about not only Shanghainese cuisine but also the general Chinese food culture and etiquette. We highly recommend keeping lunch included as part of your tour for the best experience.
Where You'll Start
Tour Experts
Crystyl has been covering Shanghai's food scene for international and domestic publications and TV programs for almost a decade. She has contributed to several magazines, including Condé Nast Traveler, Food & Wine, Travel+Leisure, Departures, and AFAR, among others. She was the food editor of Time Out Shanghai for five years, covering the city's culinary scene from street food to Michelin-star restaurants. Crystyl also lectures at various universities and consults for multinational companies on China's food scene, and she is a restaurant critic on International Channel Shanghai's "Fine Dining" TV program. Originally from Boston, she moved to China seventeen years ago as a student and has previously worked as a correspondent for Time Warner's Asiaweek magazine.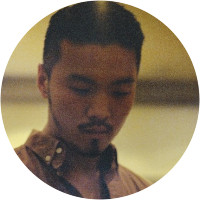 Growing up in a traditional family in Shanghai, Terry brings a wide range of deep insight in Shanghai's local culture, especially in art and history. With his passion for contemporary art, Terry has been managing various galleries M50 which helped him build exceptional expertise in the area's historical backgrounds. Besides art, Terry enjoys traveling around the world and discovering different types of art in multi-cultural environments as well as exploring world-wide cuisine.
Reviews can only be left by Context customers after they have completed a tour. For more information about our reviews, please see our FAQ.
Crystyl was friendly, relaxed, very well informed and informative. The tour was a complete delight.
Nov. 26, 2019
Great foodie experience with Crystyl! We loved visiting the "wet market" to learn about China's food traditions, and special vegetables, meats and grains. After the market, we had a lovely many-course meal, where we had an opportunity to try lots of unique dishes. I may never eat jellyfish again in my life, but I'm glad that Crystyl encouraged me to try it. :-)
Jun. 9, 2018
walk rated 6/6, docent rated 6/6
Apr. 21, 2017