Tour Details
Tour Description
It's impossible to fully understand Shanghai without first learning the history of the Bund. Stretching along the riverfront from Suzhou Creek into downtown, Shanghai's embankment or "bund" formed the epicenter of the international settlement in Shanghai in the 19th and early 20th century, and thus sat at the crossroads of the cultural, economic, and political fervor centered around this city at this time. During this 3-hour Shanghai Walking Tour led by an expert on Chinese history, we'll explore the Bund's social and political history, visiting some of the area's main sites and discovering a new way of understanding this critical period in Chinese history.
"This tour was one of those all too infrequent events in life that absolutely exceeded expectations... I can't remember learning as much in such a short period of time in many, many years, and having so much fun doing it."
Paris of the Orient
We begin at the Astor House Hotel with an overview of Shanghai in the 1840s when, at the end of the first Opium War, British negotiators secured the city as a political and economic free zone, nominally under Chinese rule, but effectively under British (eventually American) control. We'll look at how, propelled by these events, Shanghai rose in sixty years to become the so-called Paris of the Orient, a center of culture, art, and liberal thought.


Shanghai Walking Tour
Crossing Suzhou Creek and progressing along the Huangpu River, we'll enter into the center of the Bund and visit some of the key buildings that tell the story of this part of Shanghai. These include the former premises of HSBC and the Cathay (Peace) Hotel, two key monuments that formed the backdrop to international life in the area before 1949. Our course will take us also off the beaten path a bit to explore areas like the Waitanyuan, or 'Headstream of the Bund,' which sustained a curious mix of missionary and commercial activity before 1949, and is today being redeveloped as an upscale retail and leisure destination. Here we'll discover a unique blend of 1920s architecture that give us a sharp portrait of what life was like in Shanghai during this heady time.


Behind the Scenes on the Bund
At this point we'll dive deep into the International Settlement, heading away from the river, along Bubbling Well Road, now West Nanjing Road, one of Shanghai's busiest thoroughfares, lined with imposing mansions before its massive redevelopment in the 1920s and 1930s. An island of that historic development remains in the distinctive lilong or 'community lane' housing areas where some dwellings still maintain their characteristic 'stone frame door' (shikumen) entrances. Depending on the day, we may be able to step into a few of these such as the 1928 courtyard apartment block where the young Margot Fonteyn once lived.


Depending on time, we may finish up back near the river by visiting the Yu Gardens built in the 16th century, which provides an interesting contrast between the earlier, traditional parts of Shanghai and the later, international areas.


Takeaways
We'll be able to take in the vast development of the Bund, pulling together the various elements explored on our journey into contemporary Shanghai. We will finish with a better knowledge of this critical period in Chinese history.


Where You'll Start
Tour Experts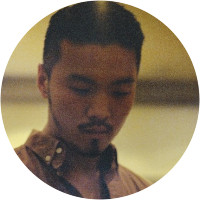 Growing up in a traditional family in Shanghai, Terry brings a wide range of deep insight in Shanghai's local culture, especially in art and history. With his passion for contemporary art, Terry has been managing various galleries M50 which helped him build exceptional expertise in the area's historical backgrounds. Besides art, Terry enjoys traveling around the world and discovering different types of art in multi-cultural environments as well as exploring world-wide cuisine.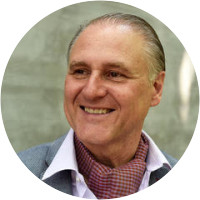 Nicolas is a French national that came to Shanghai in 2008 after spending 15 years as a journalist in Taiwan. He is now working part-time as a consultant and a facilitator. Also collecting Chinese antiques and contemporary art or old Shanghai maps and photos, Nicolas is passionate about China, Shanghai and its people. He is regularly leading cultural, historical and architectural walks around Shanghai as well as lecturing about the city, the Taiwanese aborigines or Chinese arts for the Royal Asiatic Society China, the Shanghai Expatriate Association, Shanghai Accueil - the French speaking club in Shanghai -, leaders and staff of international companies.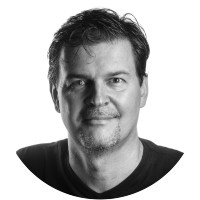 Mathias is a French photographer living in Shanghai for 13 years. His photography works focus on shapes, let them be human, architectural, or landscapes. His passion for architecture was the trigger for his interest in Shanghai, starting with the obvious, the modern city that we all come to hear about from outside of China then delving deeper into the local streets. Discovering the Shanghai created a hundred years ago might be uninspiring from the outside but reveals treasures once you get to pass the front gate. That's what he loves to show to visitors, his biggest pleasure being their surprised looks.
Reviews can only be left by Context customers after they have completed a tour. For more information about our reviews, please see our FAQ.
We learned so much from Nicolas ! He was extremely knowledgable and we would have loved to book him again!
Nov. 25, 2019
Needed somewhat more information about the various 1920-30s buildings on the Bund - architects, companies, relationships to each other, etc. Otherwise very interesting tour and very friendly guide.
Oct. 1, 2019
Mathias was a great guide. We learned a great deal and saw behind the scene.
May. 1, 2019