Tour Details
Tour Description
Unsure of what to do in Singapore? In addition to our pre-designed
Singapore walking tours
we can craft a wide-range of customized and personalized private tours of Singapore. Drawing on our carefully vetted network of scholars, experts, and Singapore guides, the limits of what we can do are circumscribed only by the bounds of our collective imagination. We can design the perfect tour to fit your trip.
Personalized Tour of Singapore
With a network of local experts on the ground we can design a custom tour of Singapore on a wide range of topics. However, before requesting a personalized tour of the city, you might want to take a look at our full list of
Singapore walking tours
. Chances are that we've already thought about it. For example, if you're looking for a solid introductory walking tour of the city take a look at our
Kampong Glam Tour
and a
Singapore Food Tour
, both of which delve into the colorful culinary and traditional scene Singapore offers. First timers may be interested in our
Welcome to Singapore Tour
.
"We have used Context tours for years and they are always of high quality, non-touristic, informative and efficient. Yes, they cost more than tourist tours but the value is in the small groups and correct historical and local knowledge. We try to book these tours at the beginning of our stay to get familiarised with the area."
Looking For A Custom Singapore Experience?
But, if none of these pre-designed tours fit your needs, then we'll be happy to work with you to develop something personalized. In the notes section of this booking form, let us know the following:
How many hours would you like the walk to be?
What are your main goals for the walk?
Which sites and museums would you like to prioritize? Do you want to just pass by or explore inside as well?
Give us one or two words to describe your group.
Here are some examples of custom tours that we've designed:
Take a tour of the Gardens by the Bay in the company of a local nature expert.
Interested in the melange of traditional and contemporary architecture? We can organise urban and architectural walks with experts.
Keen on learning more about Singapore's social and economic history through housing developments? In the company of a local expert, explore the history of the HDB housing and learn more about Lim Kim San's policies.
Singapore has an important WW2 history. We can organise half or full day tours of major locations relevant to Singapore's military history, with an expert guide. From Kranji memorial to the former Ford Factory to the site of former POW camps, there's plenty to discuss.
Keen to discover an island with a rustic charm off Singapore? We can take the ferry to nearby Pulau Ubin to learn more about the neighboring ecosystems, spot kingfishers, visit coconut plantations and admire temples housing local deities.
Take a tour of the National Gallery of Singapore in the company of a local expert. The gallery oversees the world's largest public collection of Southeast Asian and Singapore art - a spread of over 8,000 artworks.
We are also able to cover history of the following communities: Jewish, Armenian, Irish, Scottish, French, Swiss, Eurasian, Chinese, Indian, Malay, Peranakan, Japanese. Please feel free to email with further questions.
FAQ
Why is the pricing listed as $0?
Custom requests tend to take more time than our usual thematic tours, so once we know a bit more about your request, we can estimate the cost.


I know what I would like to do, but I don't see it in your regular offerings. Can you arrange it for me?
Very possibly. It's best to send us an email to discuss further. Please contact asia-pacific@contexttravel.com with details of your request and we will be happy to look into the possibility.
Tour Experts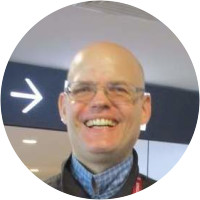 Frederik Rettig has lived and worked in Singapore since 2004, the same year he got his Ph.D. in Southeast Asian history from the School of Oriental and African Studies (SOAS), University of London. He has researched and published on Vietnamese soldiers and workers in the service of France and also co-edited a book on colonial armies in Southeast Asia. The region's female warriors, heroines, and revolutionaries constitute another research area, most notably the Indian National Army's women's unit, which had its main training centre in Singapore's old colonial district during the Japanese occupation. Married locally with two kids, Frederik brings his interests in human beings and their experiences to his tours. He believes that Singapore, at the crossroads between East and West and always at the forefront of modernity, is one of the best places to do so.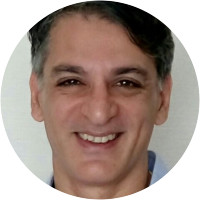 Imran Ahmed was born in Pakistan and received his Bachelor of Arts degree from Occidental College, Los Angeles, in 1988, majoring in Diplomacy and World Affairs with a Minor in Philosophy. After graduation, he moved into the the world of finance which took him all over the world. He has lived and worked in Los Angeles, London, Dubai, Singapore and Karachi, moving to Singapore in 1997. Since leaving finance in 2009, he became a docent at the National Museum of Singapore. For the last 4 years he has been working as a Singapore based freelance tour guide specializing in culture, heritage and history. While not guiding, Imran can be found pursuing his other interests, including travelling (having visited almost 50 countries and counting) photography, reading (occasionally writing) and studying via online courses. He enjoys sharing stories pertaining to the historic way in which Singapore's diverse communities have blended to create the island's unique culture.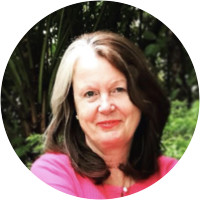 Jane Iyer's love affair with Asia started on her arrival as a "wee lass" in Singapore (by boat!) in February 1963. A native Brit, life has ensured that she has boomeranged back to Asia - as a trailing teenager in 1970, followed by 2 stints as a trailing spouse from 1999, in the middle of which she sandwiched 6 years in New York City.  She's grasped opportunities to get involved, and sees her volunteer work with Friends of the Museums (FOM) as nothing less than life changing. She served as its President in 2003/4,  has guided in 3 museums, coordinated the Explore Singapore! Team, led Study Tours to other parts of Asia and ran film and book groups. In 2015 she took the plunge to study to be a Singapore Tourist Guide and starting to set up regular tours following on from this. An excellent organiser and administrator, she's a passionate ambassador for her adopted home of Singapore. Particularly interested in heritage and history, she is also a keen supporter of the performing arts.
Reviews can only be left by Context customers after they have completed a tour. For more information about our reviews, please see our FAQ.
David was phenomenal! Quick on his feet on recognizing our interests, knowledge, and desired experience which made for a much better overall experience. It felt authentic and genuine. As people who have traveled the world, it was wonderful to have a more curated experience and yet feel immersed in the local culture and cuisine -- capped off by the absolutely delicious food. My husband went as far as to refer to David as someone who he would have expected on one of Anthony Bourdain's TV show's as the local guide giving all the tips on the area and finding delicious eating spots at the same time (high praise for sure coming from him!).
Apr. 11, 2019