Tour Details
Tour Description
Where can I find the best bowl of laksa in my neighborhood? How do I navigate the MRT system? Can I go shopping on a Sunday? As accessible as international travel has become, it can still be daunting to arrive in an unfamiliar city with unanswered questions. Our personalized Welcome to Singapore orientation tour, guided by a local expert, is an ideal option for first-time visitors seeking an introduction to and advice on highlights and places to visit in Singapore. Designed to answer practical questions about living and staying in the Little Red Dot, this 2-hour experience with a local will help you navigate public transportation, understand local customs, and pick up some handy tips to help you along the way.
Welcome to Singapore
We'll begin our experience in your hotel lobby or apartment where our docent, a resident of and expert on Singapore, will explain the layout of the city and the area where you are staying. Looking at a map, we'll pinpoint your closest transportation options, from the MRT to the bus system to local taxis. We'll then offer tips on local customs, suggestions for dining, shopping, insider events, and concerts, before opening the floor to any specific questions. If you have additional walks booked with us (like our
Singapore History tour
—another suggested tour), we will examine your itinerary together and go over any last-minute questions.
We will then head outside for a stroll, allowing for a discussion of your area's history and an opportunity to absorb the Asian neighborhood ambiance under the guidance of a seasoned local. We'll stop occasionally to talk about historic buildings and monuments, or maybe to go over how to navigate Singapore's hawker centres along with how and what to order. (pssst: take our
Singapore Night Food Tour
which is an evening culinary journey you shouldn't miss). We'll leave you with maps, a head full of knowledge, and a better sense of how best to navigate this buzzing city. While our docent will provide a crash course on the basics, bringing your own questions and interests to the table can help us personalize the experience and help you get the most out of your visit to Singapore.
Booking Instructions
Please provide your hotel name or exact apartment address (any entrance codes, the floor, etc) in the Notes box during checkout so that we can arrange for our docent to meet you directly at your lodging. In order to help us prepare the experience, please also share your interests and any specific questions about Singapore. This will enable us to fully personalize the experience to speak to your needs.


This experience is part of our Welcome To series, which aims to orient first-time visitors to Context cities by pairing them with local experts. You can read about Welcome To experiences in our other cities
here
.
FAQ
I would like the docent to answer some very specific questions I have about the city. Can I let you know in advance what those questions are?
Please do let us know in advance if you have specific questions so that your docent can come prepared with answers to your questions.
Tour Experts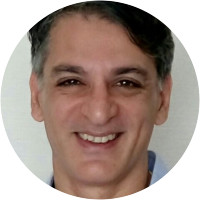 Imran
Imran Ahmed was born in Pakistan and received his Bachelor of Arts degree from Occidental College, Los Angeles, in 1988, majoring in Diplomacy and World Affairs with a Minor in Philosophy. After graduation, he moved into the the world of finance which took him all over the world. He has lived and worked in Los Angeles, London, Dubai, Singapore and Karachi, moving to Singapore in 1997. Since leaving finance in 2009, he became a docent at the National Museum of Singapore. For the last 4 years he has been working as a Singapore based freelance tour guide specializing in culture, heritage and history. While not guiding, Imran can be found pursuing his other interests, including travelling (having visited almost 50 countries and counting) photography, reading (occasionally writing) and studying via online courses. He enjoys sharing stories pertaining to the historic way in which Singapore's diverse communities have blended to create the island's unique culture.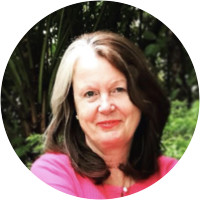 Jane
Jane Iyer's love affair with Asia started on her arrival as a "wee lass" in Singapore (by boat!) in February 1963. A native Brit, life has ensured that she has boomeranged back to Asia - as a trailing teenager in 1970, followed by 2 stints as a trailing spouse from 1999, in the middle of which she sandwiched 6 years in New York City.  She's grasped opportunities to get involved, and sees her volunteer work with Friends of the Museums (FOM) as nothing less than life changing. She served as its President in 2003/4,  has guided in 3 museums, coordinated the Explore Singapore! Team, led Study Tours to other parts of Asia and ran film and book groups. In 2015 she took the plunge to study to be a Singapore Tourist Guide and starting to set up regular tours following on from this. An excellent organiser and administrator, she's a passionate ambassador for her adopted home of Singapore. Particularly interested in heritage and history, she is also a keen supporter of the performing arts.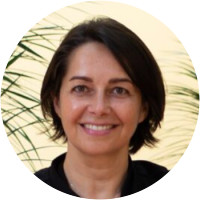 Pavla
Growing up in Czechoslovakia, Pavla set out to discover the world as soon as the Berlin wall collapsed, and at 22 she came to Singapore to study Mandarin. Her years living, studying and working in different countries plus her 2 "Third culture" children born to her and her Swiss / French husband, have given her a broad understanding and appreciation for diversity. After learning the art of tour guiding as a volunteer guide in the National Museum of Singapore and Malay Heritage Centre, Pavla chose to be a professional tour guide to share her passion for her Little Red Dot island of a home. With an interest in history, culture, architecture and languages, she loves connecting the cultural dots. Pavla's caring and positive attitude ensures she easily relates to people with different backgrounds and walks of life.