Tour Details
Tour Description
Our personalized Welcome to Tokyo tour, led by a Context guide and local expert, is an ideal start to help you plan your Tokyo itinerary. The introduction is designed to answer both practical questions about the city, such as how to navigate the subway or
how to visit a temple
, as well as giving insight into the basics of this overwhelming city's history, politics, and daily life.
"The walk was like being with a well informed friend. [Our guide's] knowledge and enthusiasm was always evident, and his manner engaging. He was very flexible about adjusting the walk to our plans. The information and advice he gave us stood us in good stead for the rest of our visit.".
Welcome to Tokyo Tour
We'll begin our walking tour of Tokyo in your hotel lobby or apartment, where your guide, a local expert, will explain the layout of the city and the area where you are staying. They will then help provide advice, suggestions, and tips to improve your stay, including information about local customs, a basic language lesson, suggestions for dining, shopping, and insider events and concerts, and open the floor to any specific questions. If you have
additional walks
booked with us, we will examine your itinerary and go over any last minute questions.
Mastering the Streets
We will then head outside for a walking tour of Tokyo, allowing for a discussion of this overwhelming city. We'll absorb your neighborhood's ambiance, from quiet Koenji to rowdy Roppongi. It's at this point we may also hop on Tokyo's extensive subway system for a lesson in using transit in the city. As a much quicker way to get around than taxi, it will allow us to move to one of Tokyo's many distinct districts and at the same time gain a level of comfort with public transport.


Additionally, we'll stop occasionally to talk about historic buildings and monuments, or maybe to go over how to order at a restaurant or proper manner when visiting a temple. Although there are an abundance of restaurants in Tokyo, our guide will try their best to steer you in the right direction for a bowl of ramen, some green tea ice cream, or whatever strikes your fancy. We'll leave you with maps, a head full of knowledge, and a better sense of how best to navigate this charming city.
Practical Details
Please provide your hotel name or exact apartment address (any entrance codes, the floor, etc.) in the Special Requests box during checkout. In order to help us prepare your walking tour of Tokyo, please also share your interests and any specific questions about Tokyo.


Please tell us if you'll be traveling with a transit pass (JR Rail, SUICA, PASMO) or would like our guide to help you in obtaining either the SUICA or PASMO.


This experience is part of our Welcome To series which aims to orient first-time visitors to Context cities.
FAQ
I would like the expert to answer some very specific questions I have about the city. Can I let you know in advance what those questions are? Please do let us know in advance if you have specific questions so that your expert can come prepared with answers to your questions.


Is it okay to tip my expert in Japan?
Context clients generally tip anywhere from 10-25% of the purchase price of a personal service such as this, depending on the quality of the experience and their tipping habits.


Where You'll Start
Tour Experts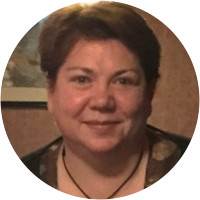 Elena
Born in Russia and raised in Uzbekistan, Elena is a highly adaptable professional with extensive experience in cross-cultural communications. She received a Master's degree in 1987 from the Tashkent State University, graduating with a specialization in Asian Studies and languages. For over 20 years she has been teaching the History of China and Japan at Tashkent State Institute of Oriental Studies. Besides her main teaching responsibilities at Tashkent State Institute of Oriental Studies, Elena also taught Russian and provided cultural education to foreigners residing in Tashkent. She often took her students on excursions around the little-known and obscure corners of Tashkent's old town. In 2004-2005 and 2010-2011, while she was at Waseda University in Tokyo as a visiting scholar researching the late Edo and early Meiji Japan, she fell in love with Japan, and now loves sharing her passion for Japanese history and culture with others. In her free time, Elena enjoys sampling Japanese cuisine and discovering new corners of Tokyo, as well as blogging about her life in Tokyo for her network of family and friends.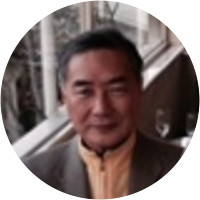 Jiro
Jiro graduated from university in Japan with a MBAE and has since lived in New York and London, as well as Tokyo, Yokohama and Osaka. He started his career in the finance and IT industries working for a Japanese bank and an English and American financial IT company. This afforded him multiple opportunities to make many friends from around the world, whilst understanding various cultures much better. As a result, he decided to retire in 2009 and become a licensed English guide in Japan, with his main goal wishing to create a cross-cultural bridge between Japan and other countries. His expertise is the Edo-Tokyo Museum which specializes mainly in 17th Century Japan to a more modern history. He enjoys exploring this interesting and diverse history of Japan with visitors but also going further afield to Hakone, Kamakura and Mt. Fuji. Jiro can provide a unique insight into Japan given his upbringing and his knowledge about peculiar Japanese topics, ranging from pensions to modern, social and cultural issues.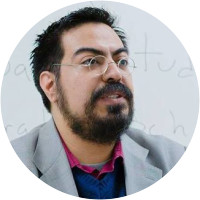 Edgar
Edgar is a Ph.D. candidate in International Studies at the Graduate School of Asia-Pacific Studies of Waseda University. He specializes in the Cool Japan Strategy, Japanese popular culture and creative industries. His contact with anime, manga, and videogames during his teenage years triggered an interest in learning about Japanese culture. In 2012 he obtained the Monbukagakusho Scholarship to come to Japan and was officially appointed as CoFesta Ambassador by the Ministry of Economy, Trade and Industry of Japan and the Japan International Contents Festival (CoFesta) Executive Committee. In 2016 he was appointed as "Cool Japan Ambassador" by Japan's Prime Minister Cabinet Office. His experience with the media and his academic research has given him the opportunity to collaborate with different government agencies and private companies involved in the "Cool Japan Strategy" on developing projects to export Japanese contents such as Anime, Manga, Music, Videogames, and Film. This has made him familiar not only with all the unique places related to otaku culture in Japan but with many different aspects of the Japanese media production as well as its cultural significance and background. Edgar's other research interests include Japanese Modern History, IR of the Asia-Pacific Region and Mexico-Japan relations.
Reviews can only be left by Context customers after they have completed a tour. For more information about our reviews, please see our FAQ.
Maciej was amazing! Super prepared, great visuals, so helpful when we had to negotiate logistics. He gave a great cultural overview, along with excellent recommendations. Five stars, absolutely.
Oct. 30, 2019
Maciej shared his enthusiasm and extensive knowledge of Tokyo during our private briefing. He came prepared with thoughtful and complete answers to questions we posed prior to the tour. Now, we are better equipped to thoroughly enjoy our time in Japan. Special thanks to Maciej as he came out in Typhoon Hagibis to keep our appointment!
Oct. 12, 2019
PERFECT to be met at our hotel. Maciej is a SUPERB host, guide, and interpreter of culture. We would not have changed a thing about the way he approached giving us a sense of the city.
Jul. 1, 2019