Tour Details
Tour Description
Siena is a fascinating and elegant city full of history, art and of course wonderful food. However, it can be daunting to know where to go, what to do, and how to find anything that's not already listed in a guidebook. In this 2-hour Welcome to Siena Tour, we want to share our city with you: what makes it different and special, and how to feel like a local while you are there. Ideal for your day of arrival, or very beginning of your trip, whether it's your first visit or your fifth, our Welcome To series is designed to orient you to the neighborhood you are staying in, as well as the city itself.
Welcome to Siena
Our Context docent will meet you in the lobby of your hotel or in front of your apartment, armed with maps, guidebooks and other materials. The first hour will be spent in a nearby cafe, using these materials to acclimate you to the neighborhood and to help you understand where you are staying in relation to the layout of the city. If you have booked additional walks with us, our docent will bring your itinerary with them, in order to answer any questions you might have about transportation (e.g. walking vs bus), location and directions. Do you want to know the ideal time of day to visit certain museums or the best hole-in-the-wall restaurant to eat authentic Tuscan food? We will provide you with plenty of recommendations and insider's tips to fill your time in Siena.
Taking a Stroll
Next we will head out into the neighborhood, popping our heads into any places that pique our interest, from the bar where you can get the best cappuccino in the morning, to a nearby church which will undoubtedly have an interior worth noting, showing you what makes your neighborhood special and so authentically Sienese. We will explain local customs (How do you buy produce in the local market? What's the correct word for that breakfast pastry glistening with sugar? What is the local aperitivo of choice? Where do I find shops selling authentic crafts?) and share with you a bit of the area's history.


During these two hours together you will have the unique opportunity to take from our docent's knowledge, expertise, and love for their city all you need to shape your stay. In order to get the best out of our time together, we recommend you let us know what it is that you would like to learn/experience while in Siena. We want you to love the city as much as we do!


This experience is part of our Welcome To series which aims to orient first-time visitors to Context cities.
Tour Experts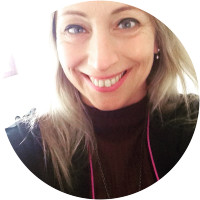 Stella has a background in art history, anthropology, enology and is passionate about the traditions of Tuscany. Based in Siena, she has been traveling since a young age, an interest started during her studies of foreign art and cultures. She graduated in English and South American Literature from the University of Siena and holds a Masters degree in Business and Tourism from Bocconi University in Milan. She received grants from University of Siena University to study in Germany and Ecuador. She became a licensed guide in 1999 for Siena, San Gimignano, Montalcino and Montepulciano. She loves Context family tours and she enjoys sharing the hidden treasures of Siena with her clients. She especially loves exploring farms and vineyards in Tuscany in order to share her passion for Brunello di Montalcino or Nobile di Montepulciano and Chianti wines along with the impressive Tuscan landscape.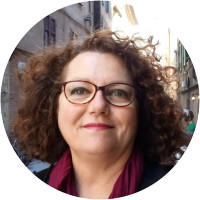 Happy to be a tourist guide, Rita has always loved art, theatre, music, travels and all that is about creativity and communication. She started being a radio speaker when she was a teen ager, then continued dubbing and performing in theatre, the whole time studying art history and languages, english and french. She wrote some texts for books on Siena, holds lecturers and cultural activities together with theatrical guided tours. Rita is lively and passionate.. She is a story teller, proud to be Sienese and fond of the local traditions, while excited connecting people from all over the world. She loves giving tours in Siena, exploring the hidden depths of the city together with presenting ancient frescoes and artworks, tasting wines and regional specialities. Rita leads tours in Siena, San Gimignano and Val d'Orcia, Tuscany
Reviews can only be left by Context customers after they have completed a tour. For more information about our reviews, please see our FAQ.
She was very knowledgeable, enthusiastic, flexible, and fun to be with. She gave us great information, very interesting, insightful and entertaining.
May. 18, 2017