Tour Details
Tour Description
There's much more to see in Vancouver beyond the city's unique natural setting. On this 3-hour introductory Vancouver City Tour with an architect, urban expert, or local historian, we will traverse both the city and its varied history as the green gateway to the Pacific, from its First Nations heritage to 21st-century metropolis. Together, we'll learn how a rail outpost on the edge of Canada grew to become an idyllic coastal city, frequently cited as among the best in the world in which to live.
Vancouver City Tour
Our Vancouver City Tour will start by gaining an overview of Vancouver from the harbor, where we can understand the ideal geographic location of the city. We'll learn a little about the region's natural environment as well as its first inhabitants, the Coast Salish, an indigenous group that still maintains land in the city. As the dominion of Canada extended west, what eventually became known as Vancouver was an ideal position as the key western port and terminus of the Canadian Pacific Railway. We'll then explore the area of Gastown, one of the oldest of the city. While the area lined with historic buildings, it also illustrates the issues around homelessness in the city. This will take us to Chinatown, where we'll explore Vancouver's connection to Asia, which goes back to the construction of the railway (undertaken by many Chinese laborers) and through CP's Empress shipping lines.
The Rise of Vancouver
Crossing Library Square on our Vancouver City Tour, we'll see how the city grew over the course of the 20th century, learning about the recent "Robson Redux" design competition as we work our way to the heart of the city—Robson Square. Here we will spend time reflecting on British Columbia's connection to the environment and how the 2010 Olympics played an important role in spreading messages of sustainability. We'll also touch on the city's boom over the past few decades and how it has reacted to this growing urban density. We'll finish by going full circle, arriving at the harbor across from the famous Stanley Park. We'll look at the Convention Centre and the Olympic torch to see how the Olympics and Expo 86 served the city to position itself in the world imagination—a topic we explore in greater depth on our
Vancouver Architecture Tour
.
Take Aways
At the end of our Vancouver City Tour we'll have a firm grasp of the diverse facets of Vancouver's cosmopolitan history, see its strong links to the environment and how this plays into its urbanism and the daily life of its city-dwellers.


Looking to see the city through a different lens? Arrange for a custom tour of Vancouver's galleries, public art, and First Nations pieces on a
Custom Tour of Vancouver
.
Where You'll Start
Tour Experts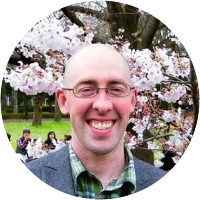 Perrin Lindelauf originally hails from British Columbia, but started working with Context in Kyoto, Japan in 2013 after publishing a travel guide about Japan for National Geographic. Since 2015, he's been living in his native Vancouver, giving tours about the quirky history, fascinating architecture, and forward-looking urban planning of one of the world's most desirable cities.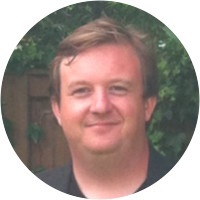 James was born and raised in Vancouver, British Columbia, and educated at universities across Canada. A graduate student specializing in sociology, he is well versed in subjects that highlight the individual and society at the intersections of time and place. Some subject James has explored are as diverse as they are interesting; society and law, to video games and literacy. Over the years he has led several educational tour groups in the Vancouver region, highlighting key areas of interest and historic quality. His education and lived experience give James a unique perspective on what it means to be a Vancouverite in a contemporary fast moving world.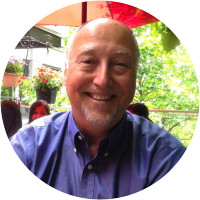 Maurice Guibord is the President of the Société historique francophone de la Colombie-Britannique. He has been involved in culture and heritage for almost 30 years. His museum experience in the curatorial and programming areas in Calgary's Glenbow Museum and the Burnaby Village Museum matches his involvement in heritage, cultural and museum organizations in Alberta and B.C. He is also a founding director of the Heritage Vancouver Society, and is active with Radio-Canada (French-language CBC) as a chronicler in the heritage field. He holds a Masters in History from Simon Fraser university, and has been a resident of Greater Vancouver for over 25 years.
Reviews can only be left by Context customers after they have completed a tour. For more information about our reviews, please see our FAQ.
That was an amazing tour and Maurice was great.
Oct. 5, 2019
Maurice was great. Not only was he really knowledgeable but he had a great personality.
Jul. 22, 2019
Maurice was not only super-knowledgeable and energetic, he was delightful and responsive. Well crafted walk which was enjoyable and humorous while also demonstrating deep historical, sociological and architectural knowledge
Jun. 18, 2019