Tour Details
Tour Description
International intrigue. Technological triumphs. The mysteries of the cosmos. The Space Race, in which the United States and USSR competed for dominance in exploring the great unknown, is one of the most thrilling periods in modern history. During this 3-hour Air and Space Museum tour, we will join a space policy expert to explore the highs and lows of the Space Race, set against a thrilling backdrop of Cold War drama and espionage.
Smithsonian Air and Space Museum Tour
Our journey at the museum starts with three men: Goddard, Oberth, and Tsiolkovsky. American, German, and Russian respectively, these pioneers together built the foundation of rocketry in the first part of the 20th century. Zigzagging through this remarkable museum, we investigate how the Space Race traces its roots to WWII, and how, at the end of the war, a small team of German engineers relocated to the US and went on to play a pivotal role in the American missile and space exploration programs.
The Cold War
The struggle to conquer space was a dominant feature of the Cold War. While the Soviets steamed ahead with Sputnik 1 in 1957, followed closely by Laika, the first dog in space, the American program trailed initially, reflecting on-the-ground scenarios across the world. Together we'll assemble the pieces of this giant puzzle to see how communist and capitalist ideals were mirrored in both the discourse and the technology itself. We'll also touch upon the role of science fiction, and discuss its influence on space exploration in the collective imagination.
One Giant Leap...
Following Kennedy's appeal for Congressional support in 1961, the tide began to turn in favor of the West. Paranoia was rife on both sides, but during the eight years that followed, NASA systematically created and tested technology and trained highly-skilled astronauts, so that in 1969, with Michael Collins in Apollo 11's Command Module and Buzz Aldrin in the Lunar Module, Neil Armstrong stepped onto the surface of the moon
Learnings and Legacy
Having contemplated the weight of this achievement, we conclude our time together by looking at the legacy of this particular moment in time. We'll reflect on how space travel has developed, how public perception is so closely linked to political decision-making, and how these, in turn, influence investment in contemporary explorations—civil, military, and commercial—into the great unknown.


Where You'll Start
Tour Experts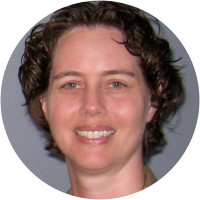 Angela
Angela is a space geek. She has a Master's degree from George Washington University in International Science and Technology Policy with concentrations in Space Policy and Eurasian Studies. She is a graduate of International Space University's Space Studies Program and serves as the Washington, DC-area alumni representative. In that capacity, she hosts monthly Space Cafes - events that bring together the professional space community and the interested public. She currently works as an independent consultant on international space policy issues in Washington, DC.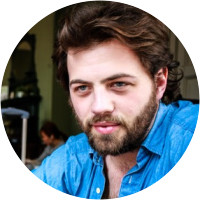 Jonny
Jonny is a DC native, journalist, musical historian, and consummate student of the city. Growing up, the monuments, museums, and national landmarks of the District were his backyard and playground. As an adult, his passion for exploring his hometown has evolved into a career: He writes a regular column called "Hidden in Plain Sight" for online magazine Brightest Young Things, and has given lectures on Washington DC history at the Library Of Congress, the National Archives, and the DC edition of Nerd Nite.
Reviews can only be left by Context customers after they have completed a tour. For more information about our reviews, please see our FAQ.
Too much construction ongoing at Museum. Felt we missed a lot! Not your fault.
Oct. 9, 2019
Angela did a wonderful job guiding us through the museum and over 100 years of aeronautics as well as space exploration.
Jun. 18, 2019
Angela was amazing - knowledgeable and such a good story teller - I want to come back next year and bring my daughter to listen to her as well.
May. 19, 2019