Duration

1 hour 30 minutes

Venues

Spanish Steps, Ara Pacis, Piazza del Popolo, and Mausoleo di Augusto
Audio Guide Details
Audio Guide Description
Peel back Rome's layers to discover lesser-known places in the shadows of iconic landmarks on this self-paced audio guide tour with Context Travel expert Veronica Iacomi, a PhD archaeologist and expert guide.


Starting on Campidoglio, the hilltop square designed by Michelangelo, you'll wind your way through Centro Storico, the Eternal City's central neighborhood. You'll visit landmarks like the Spanish Steps and Piazza del Popolo, but you'll also discover the city's hidden histories and little-known facts around every corner. Did you know that the statue of a porter on Fontana del Facchino (or Il Facchino fountain) wasn't actually sculpted by Michelangelo? On your way to Museo dell'Ara Pacis, a museum housing an ancient Roman altar where our tour ends, you'll see ancient and modern sculptures, piazzas adorned with Roman columns and Egyptian obelisks, and architecture spanning centuries.


On this 90-minute walk, you'll have an opportunity to:


• Explore many of the city's different layers by learning how places have been reused, redeveloped, and restored from ancient times to today
• See the "Talking Statues" used by Romans to anonymously express controversial opinions about their leaders, from past Popes to present politicians
• Take in ruins that illustrate ancient Romans' daily lives, from proto-apartment buildings to aqueducts and Porta del Popolo, the remnants of the city's defensive walls
• Visit Piazza di Spagna at the foot of the Spanish Steps
• Spot the original Egyptian Obelisk of Montecitorio in front of Palazzo Montecitorio, which houses one of two branches of the Italian parliament
• Stroll down Roman thoroughfares like Via del Babuino and Via di Ripetta
• Walk along both avenues that border the church Santa Maria in Montesanto


By the end of this audio tour, you'll come away with a deeper understanding of the long history of the Eternal City.


Meet Your Expert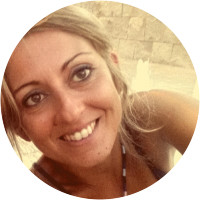 Born in Rome, Veronica is proud of her city and its ancient beauty. This is why she decided to give a chance to her passion, and studied to become an archaeologist. She holds a PhD in Eastern archaeology obtained in 2008 from the University of Naples "L'Orientale". Since 1999 she has been working as a field archaeologist in Rome and its surroundings, including the famous sites of Veii and Ostia Antica. In 2002 she started working in Turkey, in the ancient region of Cilicia (where St. Paul was born), as part of a research project at Elaiussa Sebaste. She travels extensively in Italy but especially abroad, attending symposia and congresses about her research which includes but is not limited to Funerary Archaeology, Housing Archaeology, the Roman Empire in Eastern Mediterranean regions and Middle Eastern Archaeology. Her findings have been and are frequently published in prestigious archaeological periodicals and volumes. In 2007 she started working as scientific consultant for archaeological trips abroad promoted by the Italian archaeological magazine "Archeologia Viva": in this way, she could combine her academic knowledge of the Mediterranean with first-hand traveling experience. Since 2008 Veronica has been an official tour guide in Rome. Leading tours in the Eternal city is, for Veronica, yet another opportunity to share her knowledge and passion, making her case for off-the-beaten path itineraries. Photography has become one of her hobbies and she is more than happy to provide tips on taking photos in Rome.
How do I access the audio guide and download it for offline use?
Once you complete your purchase, you will receive a voucher code for your Audio Guide. You must download the Voicemap app and enter the code. 
Install VoiceMap from the Apple App Store or Google Play
Create an account
Select Tour Codes from the menu, then select Enter Codes
Enter your Voucher Code
Select Download Now
Is closed captioning (i.e. subtitles) available?
Yes! All of our audio guides have the option to turn on closed captioning should you have difficulty hearing the expert.
How long does each event last?
Our recorded audio guides typically run for 75 minutes.
How can I share this audio guide with friends or family?
You are welcome to listen together with friends or family, but each person listening to the guide on their own device will need to purchase the audio guide individually.
How long does my access to the audio guide last?
Once you purchase an audio guide, you are welcome to listen to it as many times as you would like. Your access to a purchased audio guide does not expire.
What is your cancellation and refund policy?
Sales for recorded audio guides are final upon purchase. Please contact us at digital@contexttravel.com if you have any questions or concerns about your purchase.
Can I purchase a gift card for a friend who is traveling?
Absolutely! Gift cards can be
purchased here
. Gift cards are good for 365 days from the date of purchase.