Tour Details
About the Tour
Duration

From 1 Day to 6+ Days
Tour Description
Located in the southwestern area of France, Bordeaux is one of the most famous regions in the country and the world. Rich with stunning wines, picturesque landscape, and abundant history, Bordeaux is a must-see for anyone looking for the quintessential French countryside. Make the most of your time in the region with the help of our expert guides. Create a custom tour most suited to your interests, be it wine tasting or learning about the stories of the past in this incredible region with Context Travel.
Looking for a different experience in France? Take a look at our tour offerings in
Lyon
or
Provence
.
How to Book
Whether you already have an itinerary in mind or need guidance crafting something entirely new, our dedicated planning specialists are on hand to help you develop a tour that will be just right for you. Context planners, all travelers in their own right and experts in their dedicated territory, will partner with you to create a tour suited exactly to your needs and schedule.


FAQ
What is included in the Custom & Multi-Day itinerary of Bordeaux?
Cost details will vary based on exact itinerary, but all of our Custom & Multi-Day itineraries include the cost of your private guide. In many cases, vehicle/transportation, select meals, and site entrances may also be included. Your context planning specialists will confirm exactly what is included in your personal itinerary before charging your credit card. Please note that accommodations are not included in the price of a custom tour.
What information do you need from me in order to build a custom itinerary?
Our planning experts will be in touch to help you build your perfect tour, but in general, try to include the following pieces of information in your custom request form:
How many days would you like the tour to be?
Do you have specific goals for your trip?
Which sites and venues would you like to prioritize? Do you want to just pass by or explore inside as well?
Do you have any mobility concerns?
Who are you traveling with? What are their ages and interests?


How much does the Custom & Multi-Day tour cost?
Pricing will vary by itinerary. Your planning expert will provide an itinerary and pricing proposal for your trip before confirming your Context tour and charging your credit card.
How does the Custom & Multi-Day bookings process work?
Once you submit your custom request form (or contact us at custom@contexttravel.com), we'll get in touch via email or phone to review your ideas and finalize an itinerary. We only charge your credit card once all details have been confirmed.
Is this suitable for children and / or travelers with mobility challenges?
Yes. We can adapt the route based on the ages, needs, and interests of travelers in your party.
Where You'll Start
Tour Experts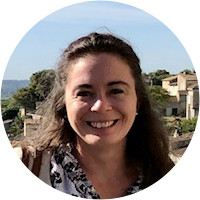 Cooking, eating, and travel have always been Anne's passions. She grew up with a father who was a chef and helped him for many years creating and leading food tours for culinary students and professionals. Anne went to study French Cuisine at ESCF-Ferrandi in Paris, France, and then completed two internships at La Bigarrade and Akrame. She has worked at Verjus, in Paris, and also as a chef on private yachts all over the Mediterranean. Filled with restaurants whose creative, talented chefs have helped make Bordeaux a gastronomic destination in France, the city and its surrounding region have a rich food & wine culture Anne looks forward to sharing with you!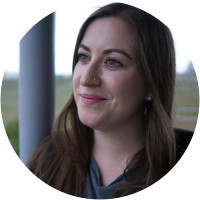 Born and raised in Pessac Leognan, one of the oldest appellation of the Bordeaux region, Laura has been immersed in the world of wine since her younger age. She always knew she wanted to be surrounded with travelers, good wine and good food. After studying English and Spanish at University she opted for a bachelor degree in tourism followed with a degree in Wine tourism. During several years Laura worked for prestigious vineyards in Bordeaux learning everything about winemaking and wine-tourism.