Tour Details
Tour Description
Our 3-hour tour of Boston's North End will introduce you to the most significant historical sites in the city (and America overall), including Old North Church, Quincy Market, and Blackstone Block. Known as Boston's Little Italy, this area is a maze of winding colonial streets that will paint a vivid picture of the city's evolution from the 17th to the 21st century. Intended for newcomers to Boston as well as anyone interested in American history, you'll learn about the very early shaping of the country, from revolution to immigration.
Sites Visited
Blackstone Block
Haymarket
Paul Revere House
Old North Church
Quincy Market
Itinerary Details
You'll begin your historical walk near the Blackstone Block, one of Boston's most treasured historic areas. Your expert guide will set the scene as you're transported back to the 17th century, walking through the network of alleyways of this former business district, a rare surviving structure from the colonial era. Your walk will even pass by Ebenezer Hancock House, the only building left in the city which was owned by John Hancock, a leading figure of the American Revolution. You will then continue through Haymarket, one of the city's oldest markets—still an active market today.
Tracing a path along streets named after important Bostonians, you'll discuss the major historical moments of the North End while passing by the charming old storefronts and pubs that dot the area. Here you'll learn about Boston's evolution into one of the busiest shipping ports on the Atlantic. You'll also take time to explore how immigrants from England and Africa (and later the Irish, Portuguese, Jews, and Italians) shaped the area.
Continuing on, you'll stop at another important historical site, the Paul Revere House, where your expert guide will teach you about how this famous resident informed and influenced the radical events of the Revolution. And, of course, your walk wouldn't be complete without a stop at Old North Church, the oldest church in Boston.
You'll leave this tour with a thorough understanding of historic Boston, and the city's overall role in the shaping of America, tracing history from early settlement to Industrial Revolution to Boston's eventual decline upon New York's rise to prominence.
FAQ
For more information about Context tours, please
visit
our FAQs
.
Book with confidence
— see Context's flexible cancellation policy
here
.
Where do we meet? Where does the tour end?
We usually meet at the Boston Harbor Islands Pavilion, on the side of the building which faces the harbor located at 191 W Atlantic Avenue and end in the North End neighborhood. Your confirmation email will have the exact meeting point details along with a map.
Is this tour suitable for children and teenagers?
Yes. We can adapt the itinerary based on the ages, needs, and interests of travelers in your party. We have some excellent family-friendly experts who can appeal to the learning styles of children.
Is this a walking intensive tour?
Yes, this walk covers about 1.25 miles overall. There are occasional opportunities to sit, use the bathroom and get something to drink if needed.
What if the weather is bad?
Tours operate rain or shine, but in the case of inclement weather, your expert will modify the tour so more time is spent indoors. If the weather forecast suggests rain it's a good plan to have an umbrella with you.
Where You'll Start
Tour Experts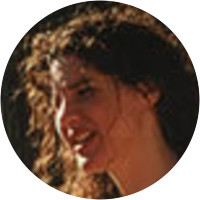 Jessica is an archaeologist and historian who has also worked as a guide for Context in Rome. Born and raised in the historic North End of Boston, she followed the Bostonian cursus honorem of studies at Boston Latin School and Harvard before becoming a certified teacher and guide. She has collaborated with several local cultural institutions on tours of historic sites, including Historic Neighborhoods and the Boston Center for Jewish Heritage. Deeply knowledgeable about the history of Boston, she possesses a teacher's gift for framing and contextualizing information. She loves exploring her native city in the company of her son.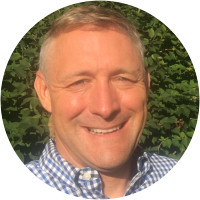 Christian has been a tour guide in Boston for more than twenty years. Specializing in the early years of the American Revolution, he builds his tours around the words of William Faulkner: "The past is never dead. It's not even past." That is an easy thing to do in a city like Boston, where history comes alive on every corner. He was educated at Boston College, where he studied History and Secondary Education. His work as a high school history teacher has honed his skills at making the stories he tells engaging to even the most distracted listener. Recently he has developed an adult education class that uses a multi-sensory technique to connect the Boston we know today with the historic stories she holds. An avid sailor and runner, Christian lives in Braintree, MA with his wife and 13-year-old daughter.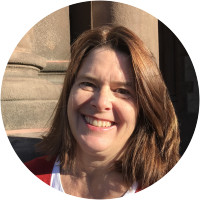 Ellen grew up in New England and is a graduate of Boston University's College of Communications. She was a meeting planner then a stay at home mother. With an empty nest, she moved back to Boston to immerse herself in all the city has to offer: the arts, culture and, of course, the history! She is a member of the Museum of Fine Arts and the Peabody Essex Museum and subscribes to four local theater companies. She has been a volunteer, teaching English as a Second Language, for thirty years and a tour guide in Boston since 2015. When she is not busy giving tours of Boston she is walking the beautiful streets of the South End neighborhood where she lives with her black pug.
Reviews can only be left by Context customers after they have completed a tour. For more information about our reviews, please see our FAQ.
We always love Context but today was a low point. Our guide was lovely and obviously intelligent and well informed but her style was disorganized and rambling and we never got a real picture of the history of Boston. We spent time hearing about her family history and we were, honestly, not interested. My daughter is usually easily engaged but she was bored because the narrative was really hard to follow.
Feb. 18, 2023
Ellen was fantastic, please schedule warmer weather next time :)
Dec. 12, 2022
Jessica is amazing! Her wealth of knowledge is truly astonishing. Her ability to clearly share information was appreciated by this nonprofessional audience. We never once felt that there would be a pop quiz…although we would have been prepared by Jessica! AND, we now know T.H.E. best spots jn the area to get amazing Italian food. YUM! Yes, a truly comprehensive tour, chock full of important and interesting information :)). Can't recommend Jessica highly enough. Don't miss her tour!
Nov. 12, 2022