Tour Details
Tour Description
Our 3-hour tour of Boston's North End will introduce you to the most significant historical sites in the city (and America overall), including Old North Church, Quincy Market, and Blackstone Block. Known as Boston's Little Italy, this area is a maze of winding colonial streets that will paint a vivid picture of the city's evolution from the 17th to the 21st century. Meant for newcomers to Boston as well as anyone interested in American history, you'll learn about the very early shaping of the country, from revolution to immigration.
Sites Visited
Blackstone Block
Haymarket
Paul Revere House
Old North Church
Quincy Market
Itinerary Details
You'll begin your historical walk near the Blackstone Block, one of Boston's most treasured historic areas. Your expert guide will set the scene as you're transported back to the 17th century, walking through the network of alleyways of this former business district, a rare surviving structure from the colonial era. Your walk will even pass by Ebenezer Hancock House, the only building left in the city which was owned by John Hancock, a leading figure of the American Revolution. You will then continue through Haymarket, one of the city's oldest markets—still an active market today.
Tracing a path along streets named after important Bostonians, you'll discuss the major historical moments of the North End while passing by the charming old storefronts and pubs that dot the area. Here you'll learn about the Boston's evolution into one of the busiest shipping ports on the Atlantic. You'll also take time to explore how immigration from England and Africa (and later the Irish, Portuguese, Jews, and Italians) shaped the area.
Continuing on, you'll stop at another important historical site, the Paul Revere House, where your expert guide will teach you about how this famous resident informed and influenced the radical events of the Revolution. And, of course, your walk wouldn't be complete without a stop at Old North Church, the oldest church in Boston.
You'll leave this tour with a thorough understanding of historic Boston, and the city's overall role in the shaping of America, tracing history from early settlement to Industrial Revolution to Boston's eventual decline upon New York's rise to prominence.
FAQ
For more information about Context tours, please
visit
our FAQs
.
Book with confidence
— see Context's flexible cancellation policy
here
.
Where do we meet? Where does the tour end?
We usually meet at the Boston Harbor Islands Pavilion, on the side of the building which faces the harbor located at 191 W Atlantic Avenue and end in the North End neighborhood. Your confirmation email will have the exact meeting point details along with a map, and a 24-hour phone number for any last-minute issues.
Is this tour suitable for children and teenagers?
Yes. We can adapt the itinerary based on the ages, needs, and interests of travelers in your party. We have some excellent family-friendly experts who can appeal to the learning styles of children.
Is this a walking intensive tour?
Yes, this walk covers about 1.25 miles overall. There are occasional opportunities to sit, use the bathroom and get something to drink if needed.
What if the weather is bad?
Tours operate rain or shine, but in the case of inclement weather, your expert will modify the tour so more time is spent indoors. If the weather forecast suggests rain it's a good plan to have an umbrella with you.
Where You'll Start
Tour Experts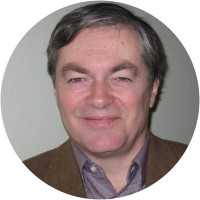 Jim O'Connell teaches in the Boston University City Planning-Urban Affairs Program. His courses include The Planning and Development of Metropolitan Boston and Global Cities. Jim has a Ph.D. in Urban History from the University of Chicago and a B.A. from Bates College. He has written six books including "The Hub's Metropolis: Greater Boston's Development from Railroad Suburbs to Smart Growth" (MIT Press) and "Dining Out in Boston: A Culinary History". He formerly was a planner and historian at the National Park Service, working with National Parks in the Northeast on creating engaging visitor experiences. In exploring Boston, Jim likes to focus on all aspects of urbanism, including the evolving cityscape and the new projects that are reshaping it.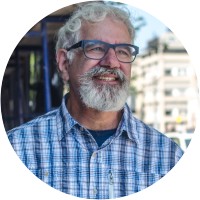 Ken Liss is a retired research librarian from Brookline, a Massachusetts town bordered on three sides by the City of Boston. He brings in-depth research skills to the development of every tour he leads, adding interesting and unusual stories, people, and events to the well-known aspects of local history. The only thing Ken likes more than learning new stories through research is sharing those stories with others. Ken first led tours 30 years ago, guiding visitors to Massachusetts by taking them to historic sites in Boston, Cambridge, Lexington, and Concord. He has also presented localized walking tours and presentations as head of the Brookline Historical Society. One of his newer, more specialized programs covers Boston's Automobile Row, home to more than one hundred automobile dealerships and related businesses from the 1910s to the 1960s. Among Ken's many interests are history, geography, architecture, technology, and the changing nature of daily life -- all very much present in the stories of Boston and nearby cities and town. He is also a lover of language who writes about word and phrase origins and a notorious punster who has participated in competitive punning. (So be prepared.)
Reviews can only be left by Context customers after they have completed a tour. For more information about our reviews, please see our FAQ.
Tour was great. Christian did an excellent job. He is both personable and knowledgeable.
Oct. 19, 2021
Ellen was very knowledgeable, professional, and personable. Great tour!
Oct. 18, 2021
jessica did not share local relevant knowledge as we had hoped
Oct. 5, 2021