Tour Details
Tour Description
With highly qualified specialists in art history, urban design, architecture, social history, music, dance and other topics related to Buenos Aires, we are well-equipped to design customized walks for your trip around almost any interest. In a half day or full day, we can design the perfect private tour of Buenos Aires to fit your trip. Here are some example itineraries:
Tigre Delta Day Excursion A full-day excursion to see what the ecology of Buenos Aires was like before development. There is a thriving community of people living on floating islands and it's quite worth a boat ride and a walk around the town at the edge of the delta, where there are impressive Belle Epoque-era buildings.
Colônia, Uruguay Day Excursion A full-day excursion to Colonia to explore the charming Portuguese settlement, learning about its development and prominence over the centuries.
Gaucho Experience A full-day excursion to the heart of the pampas to learn about gaucho culture with a 5th-generation cattle and agricultural farm owner.
Tango at Night An evening milonga crawl, beginning (if you so choose) with a tango class, followed by both a formal and informal milonga with a professional tango dancer.
We can design a wide variety of walks for people with special interests, lasting from 3 hours to 3 days. Drawing on our guide's local knowledge, range of other services, and growing network in Buenos Aires, the limits of a custom tour are circumscribed only by the bounds of our collective imagination.
Something Else in Mind?
If you have a specific idea or theme in mind please consider the following questions and we'll work together to plan a customized itinerary. Just choose your preferred date, and mention your ideas in the notes section. We'll then be in touch to review your ideas and finalize an itinerary. We only charge you once all the details have been confirmed.
How many hours would you like the tour to last?
What are your main goals?
Which sites and venues would you like to prioritize? Do you want to just pass by or explore inside as well?
Do you have any mobility concerns? We can arrange car services and special access as part of the customization.
Describe your group.
FAQ
I know what I would like to do, but I don't see it in your regular offerings. Can you arrange it for me?
Please contact info@contexttravel.com with details of your request and we will be happy to look into the possibility.
Where You'll Start
Tour Experts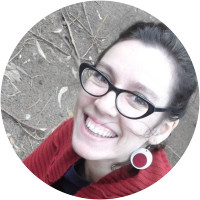 Ana has been a tango dancer and teacher for the last eight years, complementing these activities with the study of music. This insight gives her an accurate understanding of the tango world, including knowledge of the venues for traditional tango, modern tango, and the current recovery of the original music and stylistic forms. She has also studied philosophy and has a degree in filmmaking. All of these interests converge in Ana's passion for the development of tango as a cultural expression.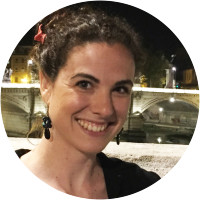 Born and raised in Buenos Aires, Teresa developed her passion for dance, foreign languages, and art at an early age. In 2001 she moved to New York to study at the Juilliard School and in 2005 she graduated with a BFA in dance. An interest in different cultures and an eagerness to grow as an artist prompted her to move to Europe, where, for seven years, she worked as a dancer in companies in Germany and Italy. During this time she had the opportunity to travel throughout Europe and learned to speak German, Italian, and French, in addition to her native Spanish and English. Back in Argentina, she teaches contemporary dance classes and seminars, and her curiosity and interest in learning led to an MA in administration of cultural and creative organizations. She is thrilled to work with Context, embarking on this new adventure that will enable her to share her knowledge and passion for art, life, and culture in the marvelous city of Buenos Aires.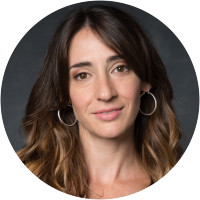 Salomé was born in Mendoza, Argentina, and moved to Buenos Aires at the age of eighteen to become a professional actress and English translator. She later studied and worked in California, Madrid, and London, where she also taught Spanish, but ultimately moved back to Buenos Aires to develop her acting career in theater, TV, and film. Besides languages and acting, she also has a passion for Argentine social culture, such as the art of dining and Tango. Salome loves helping visitors learn about her adopted city's culture and its diversity, in addition to showing them an insider's view of its cafés, restaurants, theaters, and Tango bars.
Reviews can only be left by Context customers after they have completed a tour. For more information about our reviews, please see our FAQ.
Juan Cruz is not only a charming guide he is very knowledgeable and took us to places we would never have discovered on our own. We can highly recommend him!
Jan. 15, 2019
We really thought Natalia brought the right plan and was a pleasure to walk with. It was a private tour, on a Sunday with Natalia B. and it was exceptional. We covered a lot of ground, learned a lot about the history and people of Argentina. We took time for traditional coffee and felt right at home with Natalia.
Mar. 20, 2018
[Tigre delta day excursion] Natalia was very knowledgeable also. Very accommodating. My compliant is the boat driver made us wait a full hour after lunch despite Natalia calling him. Was not a charter. There wasn't anything to do but wait so we wasted valuable time. Also, lunch was not what I picked when asked online where we wanted to have lunch. The lunch was served in a home/ event house that did not have usable toilets or running water to wash our hands. The food was just ok and a little too " authentic" . There were plenty of resorts open on the river which would have been a better choice. Natalia should have given us a choice, especially since we paid at the place. She is very nice but needs to revisit the lunch and boat driver for future tours. The Tigre area is special but 6 hours is about right for the day. I don't know what we would have done for 8 hours.
Jan. 23, 2018