Tour Details
Photos & Highlights
Hosted by a local expert, you'll enjoy a journey through the museum's vast Beaux-Arts complex, which houses over 260,000 works from all over the world
Examine iconic works from renowned artists such as van Gogh, Picasso, Monet, Seurat, Hopper, Dali, O'Keeffe, Warhol, and more
Art Institute of Chicago
Tour Description
Experience the Art Institute of Chicago like never before with a guided tour. Our expert guide will lead you through the museum's remarkable history and architecture, introducing you to the diverse collections and their historic context. From the iconic works of the Impressionist and Post-Impressionist era to the stunning Asian and American collections, you'll discover a world of art that spans five millennia.
Explore lesser-known but equally impressive Medieval and Renaissance collections, and discover hidden gems in the Byzantine and Ancient Galleries. With personalized attention and tailored insights, this is the ultimate way to immerse yourself in the world-renowned Art Institute of Chicago.
Itinerary Details
Your tour begins with an orientation to this overwhelming labyrinth of collections; you'll learn about its founding patrons and deep ties to the history and culture of Chicago. After a discussion of your party's unique interests and priorities, we set off into the galleries. During this 3-hour crash course, the identity of each artwork will be placed in context both geographically and thematically. Our route may take a number of twists and turns throughout the museum according to your group's interests.
Impressionists and Modern Art
The most popular collections within the museum tend to be the Impressionist and Post-Impressionist pieces, so your expert will make sure to discuss in detail a few works within this sphere. With selections from Toulouse-Lautrec to Mary Cassatt, we will select carefully to enable a rich narrative within this era. A must-see in the Art Institute is A Sunday on La Grand Jatte by George Seurat, an example of what is now known as pointillism. If your group is interested, we will devote time to the works of van Gogh, Cezanne, Gaugin, and other famous artists within this collection. From there, we may continue onto the modern collections, picking out revered Picasso's before studying Chagall's stained glass.
Asian and American Art Collections
The Asian Collection is another highlight of our tour, designed by Japanese architect Tado Ando. You'll experience works spanning nearly five millennia from China, Korea, Japan, India, Southeast Asia, and the Near and Middle East. From there, venture into the American Art collection, which is home to iconic pieces like Hopper's Nighthawks and Grant Wood's American Gothic.
Medieval and Renaissance Art
Your journey continues through the Medieval and Renaissance Art collection, which has recently been restored and offers a wonderful contrast to the more popular styles on show. We may even venture into the Byzantine and Ancient Galleries to examine less familiar periods of art.
Take Aways
Our tour will leave you with an increased awareness of the Art Institute's importance for the city of Chicago and its place on the world stage. You'll gain a fuller appreciation of the museum's eclecticism, architecture, and the movements and eras of art contained therein. Join us for an unforgettable experience at the Art Institute of Chicago.
FAQ
For more information about Context tours, please
visit
our FAQs
.
Book with confidence — see Context's
flexible cancellation policy
here
.

What is a private tour?
Our private tours are limited exclusively to travelers in your party. They are designed to provide a learning experience that is completely tailored to you and your traveling companions. Private tours give you more flexibility with scheduling (you decide when the walk best fits in your trip), the ability to tailor your itinerary (we'll work to match the itinerary to the interests and dynamics of your group), and more personalized time with your guide.


What is a small group tour?
Our small group tours cover many of the same itineraries as our private tours, but they place you with other travelers in groups of 10 or fewer. They operate on a pre-scheduled calendar and are designed to provide an opportunity to engage with and learn from other travelers.

I don't see the ticket option for Illinois or Chicago resident?
Please let us know in your order notes and we will adjust the pricing to reflect your resident status.


I have a particular area I am interested in or a collection I'd love to see. Can this be arranged?
Most likely yes, please let us know in your client booking note your interests and this will greatly help your expert prepare.


Where You'll Start
Tour Experts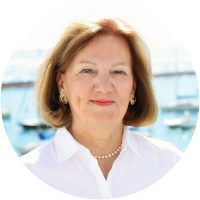 Sally Sexton Kalmbach is a fourth generation Chicagoan that has been designing and giving walking tours in the city for 15 years. She has taught classes in Chicago history at the Newberry Library, and has given numerous speeches and customized tours for individuals and small groups. Her expertise and ability to present material in an accessible, yet informative manner have resulted in a loyal following. Sally is the author of two books about Chicago history: "The Jewel of the Gold Coast, "Mrs. Potter Palmer's Chicago" and "Mrs. Thorne's World of Miniatures"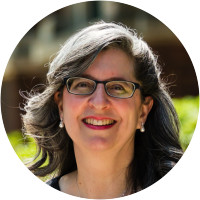 Sarah Bond is an art historian, independent scholar, and tour guide. Born and raised in Chicago, she received a BA from Williams College and a PhD in Art History from Harvard University, specializing in Medieval Art. She has lectured on a variety of topics and taught at DePaul University. Sarah has been leading customized tours at the Art Institute of Chicago since 2005. Recently, she has developed tours of the newly opened Deering Galleries of Medieval and Renaissance Art, Arms, and Armor. Sarah is also an expert on Chicago churches and has taught and researched in that field. Her church tours take people into the diverse neighborhoods of the city and are a good way to explore local Chicago history, ethnicity, and cuisine.
Reviews can only be left by Context customers after they have completed a tour. For more information about our reviews, please see our FAQ.
Sally was wonderful! She taught us so much in such a short span. She gave us great context for impressionism for those of us with no background in art. We loved the historical context, the reinforcement of theme, the selection of paintings chosen and the smooth transition between each one. Even the history or the Art institute and the connection between artists, styles, the fact that painters would paint in pairs and critique one anothers. I wish there was more time, it was great introduction! 3 hours was just perfect. It left us wanting to learn and experience more. Sally was Great!! Would definetly recommend her and be interested in doing other tours led by her.
Jan. 2, 2023
Sally is a very nice person, however she is certainly not an art historian. My husband and I have used Context Travel all over Europe: Paris, Florence, Venice, London, Madrid and Lisbon. In the past, we have always been pleased by the quality of the docents. Typically, for a tour of a world class art museum, we would expect to get someone with a strong academic background in art history. For instance, when we were in Madrid, in 2019, we had a marvelous tour through the Prado, led by a young and engaging doctoral candidate. Several years earlier, in Venice, all of our tours were led by a a lovely woman who was also a doctoral candidate. Given that we had to pay for a private tour, as there do not seem to be any group tours available in Chicago, I must honestly tell you that we did not feel that we got very good value for our time and money. (By contrast, our architecture tour with William was up to snuff, and my husband will be reviewing that one as he is the architect in the family.)
Nov. 28, 2022
Sarah is fantastic. She's very knowledgeable and enthusiastic. We had a great time. Thank you.
Nov. 12, 2022