Tour Details
Tour Description
Chicago is home to one of America's most important art museums, the Art Institute of Chicago. Located in an enormous Beaux-Arts complex, this architecturally impressive building holds some 260,000 works from around the world and is most renowned for its Impressionist and Post-Impressionist works. From Seurat's Sunday on the Grand Jatte to Picasso's Old Guitarist to Warhol's Four Mona Lisas there is much to cover. On this three-hour Art Institute of Chicago Tour led by an art historian, curator, or artist, we'll delve not only into the museum's diverse collection, but discuss the its history and the wealthy patrons, industrialists, and donors that created it.
Working Outside In
We will begin our Art Institute of Chicago Tour by touching upon the architecture of the building and the various phases it has seen since the 1890s. Our tour will have an architectural slant, but before beginning we will discuss the various rooms and collections on offer to our group. Not only will we talk about the paintings and other works themselves, but we'll also discuss their relationship and link to the city of Chicago. The identity of the artwork will be placed in context both geographically and thematically. Our route may take a number of twists and turns throughout the museum according to the interests of our group.
Art Institute of Chicago Tour
The most popular collections within the museum tend to be the Impressionist and Post-Impressionist pieces, so our guide will make sure to discuss in detail a few works within this sphere. From Toulouse-Lautrec to Mary Cassat, our guide will select carefully to enable a rich narrative within this era. Following on from this, a must-see in the Art Institute is A Sunday on La Grand Jatte by George Seurat, a 2 year masterpiece and a great example of what is now known as pointillism. We may continue onto the modern collections, picking out revered Picasso's before glancing Chagall's stained glass.
Asian and American Collections
The Asian Collection is another highlight of our Art Institute of Chicago Tour; the building itself is designed by Japanese architect Tado Ando. Home to works spanning nearly five millennia from China, Korea, Japan, India, southeast Asia, and the Near and Middle East, there are 35,000 objects of interest. We will touch on a handful in detail. It's hard to leave the institute without seeing the American Art collection. From Hopper's Nighthawks (arguably one of the most recognizable American artworks) to Grant Wood's American Gothic, we will delve into the enduring influence of the American sphere of art. We'll be sure to both examine well-known highlights and uncover unexpected delights, tracing the connections between and importance of all of the pieces.
Unearthing the Unexpected
The Medieval and Renaissance Art collection has recently been restored and offers a wonderful contrast to the more popular styles on show. We may touch on these collections, even adding the Byzantine and Ancient Galleries for a more offbeat examination of this building. As a result of visiting these often overlooked collections, we will engage in art from periods that might be a little less familiar, but important in understanding the development of western art.


Interested in holistic look at the city's history? We suggest our
Chicago Art Tour
which explores public art in the city's Loop neighborhood.
Take Aways
We'll leave one another with an increased awareness of the importance of the Art Institute for the city of Chicago and its place on the world stage. We will have gained a fuller appreciation for the eclecticism of the Art Institute's collection, the building's architecture, and the movements and eras of art that are contained therein.
FAQ
I don't see the ticket option for Illinois or Chicago resident?
Please let us know in your order notes and we will adjust the pricing to reflect your resident status.


I have a particular area I am interested in or a collection I'd love to see. Can this be arranged?
Most likely yes, please let us know in your client booking note your interests and this will greatly help your expert prepare.


Where You'll Start
Tour Experts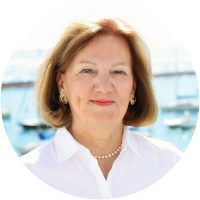 Sally Sexton Kalmbach is a fourth generation Chicagoan that has been designing and giving walking tours in the city for 15 years. She has taught classes in Chicago history at the Newberry Library, and has given numerous speeches and customized tours for individuals and small groups. Her expertise and ability to present material in an accessible, yet informative manner have resulted in a loyal following. Sally is the author of two books about Chicago history: "The Jewel of the Gold Coast, "Mrs. Potter Palmer's Chicago" and "Mrs. Thorne's World of Miniatures"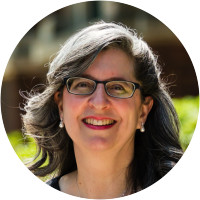 Sarah Bond is an art historian, independent scholar, and tour guide. Born and raised in Chicago, she received a BA from Williams College and a PhD in Art History from Harvard University, specializing in Medieval Art. She has lectured on a variety of topics and taught at DePaul University. Sarah has been leading customized tours at the Art Institute of Chicago since 2005. Recently, she has developed tours of the newly opened Deering Galleries of Medieval and Renaissance Art, Arms, and Armor. Sarah is also an expert on Chicago churches and has taught and researched in that field. Her church tours take people into the diverse neighborhoods of the city and are a good way to explore local Chicago history, ethnicity, and cuisine.
Reviews can only be left by Context customers after they have completed a tour. For more information about our reviews, please see our FAQ.
Sally was amazing! Her wealth of knowledge is rich, and the tour was engaging. We would recommend her to everyone we know!
Jun. 6, 2022
Sally was a wonderful guide. We loved her perspective on the art and how the pieces were acquired and the history of the museum and Chicago
May. 27, 2022
Flawless experience. Sally was truly a subject matter expert and she was able to navigate us through the museum seamlessly.
May. 26, 2022