Tour Details
Tour Description
Constantly changing across time, Chicago's topography and architectural elements place the city as one of the world's foremost cities for architecture. Since the city's first skyscraper in 1885, Chicago has sprouted a number of notable structures, big and small. This Chicago Architecture Tour explores the diverse array of influences that have endowed Chicago with its compellingly iconic skyline. Walking around the city in the company of our expert, an architectural historian or architect, our discussion will extend from the city's opening days on the skyscraper stage to cutting edge contemporary structures, offering a general introduction to the main periods and styles of Chicago architecture.
Chicago Architecture Tour
Our walk starts at the Monadnock Building, which was (briefly) the world's tallest office building. From here, our expert, an architect or architectural historian, will lead the way through downtown Chicago as we discuss a few notable structures. Walking through Federal Plaza, we will note and discuss Flamingo, Alexander Calder's renowned red sculpture. The Plaza also provides us with a wealth of other topics for discussion, including 3 buildings of varying heights: the Post Office, the Dirksen Federal Building, and the Kluczynski Federal Building. We'll discuss the connection of interior and exterior spaces before we continue onwards.
Towers, Tiles, and a Tiffany Dome
Our path may then lead us to the 1930 Chicago Board of Trade Building, where we'll note the blend of historic and contemporary styles as we discuss the building and its various important additions over the years. As we leave this stylish giant behind us, our route might take us to Willis Tower, formerly known as Sears Tower and the tallest building in Chicago. Standing below this colossal, 110-story structure, we'll look up and discuss the techniques behind its construction that have enabled its incredible size and stature. (Note, we won't go up the tower in this tour). From here, our route may take a number of directions based on the predilections of the group and expertise of the expert. We may well enter the nineteenth century Rookery and admire its central court, grand staircases and mezzanine levels, later redesigned by Frank Lloyd Wright. Alternatively, our expert might lead us to the Chase Tower and its nearby glass and mosaic plaza, or the 1895 Marquette Building designed by architects Holabird & Roche.


As we continue our route north toward the river, we will note the striking glass and white terra cotta facade of the Reliance Building. Designed and completed by Burnham & Root in the 1890s, this building was initially intended to self-clean which, unsurprisingly, did not come to fruition. In the final stages of our walk we will enter the Chicago Cultural Center to admire its dazzling Tiffany Dome, the largest in the world. Our expert will discuss the design of this Beaux Arts building and its history as Chicago's first Public Library, housing books burned by the Great Fire of 1871. Depending on time, our expert will aim to end our walk at the Michigan Avenue Bridge as we discuss our final buildings: the Tribune Tower, Marina Towers, and the Wrigley Building. This is a fitting place to bring our walk to a close as we look at the outcome of an award-winning international competition, an urban experiment to control suburbanism, and lastly, a symbol of Chicago's architectural and commercial domination.
Take Aways
At the end of our walk, we'll come away with a deeper understanding of Chicago, its architecture, urban past, and future development. We'll also receive an orientation to the city and an awareness of the key architectural players that have shaped the Chicago that we see today.


FAQ
Where does this tour start and where does it end?
The tour begins in the Loop area, at the Monadnock Building and may end near Michigan Avenue Bridge. Your guide can point you in the right direction for a public transport stop if necessary.


Is this seminar walking intensive, and/or wheelchair accessible?
We do cover about 2.5 miles of territory on this tour. Additionally, some of the sites we visit are not entirely accessible to wheelchairs. Please contact us with any questions; we will be happy to advise if this tour will be appropriate for you, and can also design a private, adapted tour for visitors with mobility concerns.


What if it's raining?
Tours operate rain or shine, but in the case of inclement weather, your expert will modify the tour so more time is spent indoors. It never hurts to have an umbrella on hand.
Where You'll Start
Tour Experts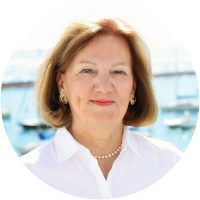 Sally Sexton Kalmbach is a fourth generation Chicagoan that has been designing and giving walking tours in the city for 15 years. She has taught classes in Chicago history at the Newberry Library, and has given numerous speeches and customized tours for individuals and small groups. Her expertise and ability to present material in an accessible, yet informative manner have resulted in a loyal following. Sally is the author of two books about Chicago history: "The Jewel of the Gold Coast, "Mrs. Potter Palmer's Chicago" and "Mrs. Thorne's World of Miniatures"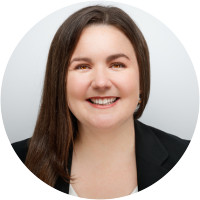 A native of Chicagoland area, Christine Whims earned her M.S. in historic preservation from the Art Institute of Chicago in 2010. She also holds a B.A degree in Government and World Affairs from the University of Tampa, where her focus was on urban planning and research methods. For the past 7 years, she has worked as a Preservation Architect and Consultant here in Chicago, New York state, and abroad in India. She successfully listed Berger Park on the National Register of Historic Places and received first place as a Peterson Prize recipient for the successful documentation of On Leong Merchants Association in China Town for the Historic American Building Survey. Christine recently received her real estate license and is also currently working as a Real Estate Broker, specializing in vintage and historic properties.
William Huchting is a licensed architect, interior designer and urban planner. A graduate of IIT and the University of Virginia, he and his work have been featured recently in Architectural Record, on the website Mashable, in 100 Resilient Cities and the German publication Archipendium. He co-presented at a conference on Urbanism entitled "Brooklyn: Move to Detroit" in March, 2017, and taught an architecture studio at the University of Virginia in 2016. He has edited a book on the Farnsworth house and is steeped in Chicago history and food culture.
Reviews can only be left by Context customers after they have completed a tour. For more information about our reviews, please see our FAQ.
Not sure what you could improve. William was very knowledgeable and attentive to our needs and questions.
Mar. 29, 2023
William was very well-informed and well plugged in. He was also very good company. We greatly enjoyed our tour.
Dec. 4, 2022
The selection of your tour guides is always spot on. They are knowledgable, thorough but always passionate about what they show. William engaged with us at a very personal level, aiming to answer all of our questions and sparking our curiosity to leave us hungry for more.
Sep. 17, 2022