Tour Details
Tour Description
While Charles Rennie Mackintosh's impact on European design reaches far beyond his native Glasgow, the most important works of his career nearly all lie within the city. This 3-hour Glasgow Mackintosh Tour will take us through the heart of Glasgow as we explore Mackintosh's work as an architect, artist, and designer. During the walk, we will discuss Mackintosh's life and work within the context of turn-of-the-century, industrial Glasgow as well as his legacy in the city and beyond.
Glasgow Mackintosh Tour
We begin our walk with the The Lighthouse, the former offices of the Glasgow Herald. Designed by architect John Keppie with a young Mackintosh as his apprentice, the building now houses Scotland's Centre for Architecture, Design and the City, and includes the Mackintosh Interpretation Centre. A short visit to the 'Mack' Centre will provide an excellent jumping-off point for our walk, and will allow us to see brilliant examples Mackintosh's work as a designer, while giving us a holistic picture of his career. Before moving on, we will be sure to take in the spectacular view from Mackintosh's water tower.
Total Designs
Pausing for a short break at the Willow Tearooms, we will experience one of Mackintosh's 'total designs'. Kate Cranston, the tearooms' proprietor and one of Mackintosh's most loyal patrons, allowed him the freedom to experiment within the space. The result was a cohesive, all-encompassing design in which not just the furniture and wall coverings, but every detail down to the light fixtures and cutlery were designed by Mackintosh himself. We'll also stop by the Glasgow School of Art, badly damaged in a 2014 fire but which is currently being restored, and consider the dramatic impact the school has had upon Glasgow's vibrant art scene.


Scotland Street School
We will conclude our walk with a visit to the last public commission Mackintosh was awarded: the Scotland Street School. In addition to the fascinating design of this building, with its twin windowed Scottish-Baronial-style tower staircases, the museum it now contains offers us a glimpse into the past, with recreated school rooms telling the story of education in Scotland over the past one hundred years. We will explore the school, enjoying Mackintosh's imaginative response to the task of creating a learning environment for children.
Take Aways
Having seen Mackintosh's work as a furniture designer, architect, and artist, we will end our walk with a clearer understanding of how the 'father of Glasgow Style' would have been viewed during his own time, and of his lasting legacy in architecture and design.


Where You'll Start
Tour Experts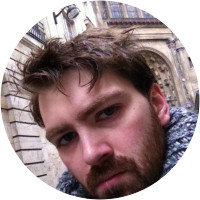 Alex Collins is a PhDl student in the History of Art at the University of Edinburgh, where he researches medieval art and architecture.. He studied his MA in Art History and English at the University of St Andrews in 2009, before working in heritage and local government. At the University of Edinburgh, Alex teaches art and architectural history.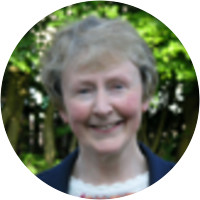 After a teaching career, Marion started leading tours all over Scotland, but her passion lay in Glasgow and its architecture. Her particular interests are art, architecture and history although she si also interested in current affairs and in Scotland's geology and landscapes and in many other aspects of Scotland. She regularly attends continuing education classes in the winter at Glasgow University, mainly on art and architecture, and she is a volunteer guide at Kelvingrove Art Gallery and Museum, Glasgow largest museum. There is always space for one more book on Mackintosh on her bookshelves.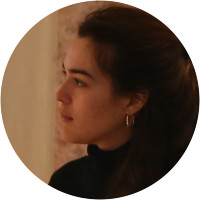 Natassa Philimonos is a curator, editor and researcher based in Edinburgh where she is a doctoral student in contemporary art history and theory at Edinburgh College of Art (UoE). Throughout her master's, she studied post-1960 visual culture in Scotland and elsewhere. Since then, she has worked with public archives, researching the sociopolitical histories of Edinburgh, and has curated exhibitions of contemporary art at Collective and Rhubaba Gallery and Studios (Edinburgh). At the University of Edinburgh, Natassa teaches modern and contemporary art history. Natassa's tours offer a contextual understanding of cultural and artistic developments in the urban landscape.
Reviews can only be left by Context customers after they have completed a tour. For more information about our reviews, please see our FAQ.
Marion is friendly and knowledgeable both about Macintosh and Glasgow. Great way to "meet" the city and Glaswegians!
Sep. 21, 2019
Marion was superb -- very knowledgeable about Mackintosh, about art, and about Glasgow. My only quibble is that we were never given an actual address for the Lighthouse where we were to meet Marion. It took some work on our part to find it in order to give it to our taxi driver.
Jul. 17, 2019
Marion was a superb guide — knowledgeable about Mackintosh and about every other topic we raised with her (Scottish history, religious history, literature, contemporary events). She was very enthusiastic about Glasgow architecture, and clear and organized in her presentation of quantities of information. She was, further, most generous with her time and incredibly helpful with everything, including taking the bus. And she was a charming, delightful companion. We could not have wished for a better guide.
Aug. 24, 2018