Tour Details
Tour Description
Why have so many recent Turner Prize winners come from Glasgow? What makes the city so appealing that emerging artists from around the world flock to it every year? The disproportionate number of influential and successful artists continuously pouring out of the city is what has caught the attention of the international art world and has caused curator Hans Ulrich Obrist to dub the phenomenon 'the Glasgow miracle'. This three-hour Glasgow Art Tour, led by a Glasgow School of Art graduate and practicing artist, will provide an insider's view into the city's renowned contemporary art scene.


This walk takes place in Glasgow, which is 1 hour away from Edinburgh by train
Glasgow Art Tour
We will begin with a visit to the Centre for Contemporary Art. Formerly The Third Eye Centre, this institution was the heart of Glasgow counterculture during the 1970s and 1980s, hosting artists and writers such as Alan Ginsberg, Kathy Acker, and Peter Howson. In addition to taking in the current exhibition, our visit to the CCA will allow us to trace the roots of the Glasgow art scene. We will discuss the history of the institution within the context of the city as well as the local and national impact of the CCA today.
Glasgow School of Art
Our path will then lead us to the Glasgow School of Art. As we view Charles Rennie Mackintosh's masterfully-designed building, we will consider the school's hand in shaping the city's art scene. Many of art students who helped create the avant-garde scene twenty years ago, such as Martin Boyce, Jim Lambie, and Christine Borland continue to work in the city and are now joined by a younger generation of international artists, drawn to the art school and to Glasgow's creative environment.


Glasgow's Galleries
Moving through the heart of Glasgow, we will visit key galleries and artist run spaces, such as The Modern Institute and Transmission Gallery. We may also visit temporary spaces and public installations, with our docent's up-to-the-minute knowledge of current exhibitions and events informing our itinerary. Sampling the spectrum of Glasgow's art scene, we will view the work of established artists, as well as that of emerging artists and students. Along the way, we will uncover cafés and cultural venues that hold particular significance to the arts community.
Take Aways
This walk will leave us with an understanding what makes Glasgow one of the most exciting and highly-regarded cities for contemporary art in Europe, and bring us a step closer to understanding 'the Glasgow miracle.'


Where You'll Start
Tour Experts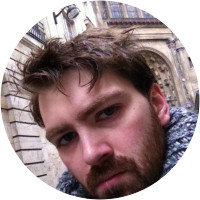 Alex Collins is a PhDl student in the History of Art at the University of Edinburgh, where he researches medieval art and architecture.. He studied his MA in Art History and English at the University of St Andrews in 2009, before working in heritage and local government. At the University of Edinburgh, Alex teaches art and architectural history.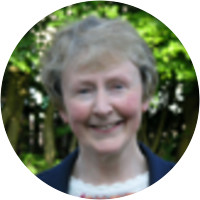 After a teaching career, Marion started leading tours all over Scotland, but her passion lay in Glasgow and its architecture. Her particular interests are art, architecture and history although she si also interested in current affairs and in Scotland's geology and landscapes and in many other aspects of Scotland. She regularly attends continuing education classes in the winter at Glasgow University, mainly on art and architecture, and she is a volunteer guide at Kelvingrove Art Gallery and Museum, Glasgow largest museum. There is always space for one more book on Mackintosh on her bookshelves.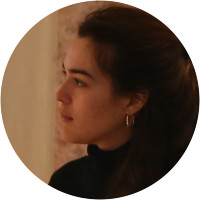 Natassa Philimonos is a curator, editor and researcher based in Edinburgh where she is a doctoral student in contemporary art history and theory at Edinburgh College of Art (UoE). Throughout her master's, she studied post-1960 visual culture in Scotland and elsewhere. Since then, she has worked with public archives, researching the sociopolitical histories of Edinburgh, and has curated exhibitions of contemporary art at Collective and Rhubaba Gallery and Studios (Edinburgh). At the University of Edinburgh, Natassa teaches modern and contemporary art history. Natassa's tours offer a contextual understanding of cultural and artistic developments in the urban landscape.
Reviews can only be left by Context customers after they have completed a tour. For more information about our reviews, please see our FAQ.
Great tour and Ruth was a knowledgeable, enthusiastic and gracious guide. Really helped us get a better sense not only of the art scene in Glasgow today (and its history) but also was a great frame to get a better understanding of Glasgow itself. Only disappointment - not Context or Ruth's fault! - was not being able to see the Art School (tragic) and the timing of our visit meant that many galleries and art spaces were not open or between shows. More to look forward to the next time!
Sep. 14, 2018
Ms Ezra was whip smart, energetic, and professional. Her broad and deep academic training enabled us to learn about art and architecture, history and techniques from the late 1890s to now. And she is very nice.
Aug. 1, 2018
Good survey with a well prepared and personable guide. We would have liked to visit with more artists but realize this was not possible since somany galleries are closed in August. The visit to the Briggate was a highlight.
Aug. 9, 2013