Tour Details
Tour Description
Join a local expert for an immersive learning experience through the charming town of Chania and its environs. We've created the ideal private-guide itinerary for Cretian visitors looking to get the most out of their day. Together with our private guide and vehicle, we will explore Chania's Old Town, the Commonwealth Cemetery, the hill of Venizelos Tombs, and Agia Triada Monastery. This tour is a fitting introduction for those looking to discover Crete through a cultural, historical, and scenic lens.
Sites Visited
Chania (Old Town, Cathedral, Jewish Quarter, Old Harbor, Fortress)
Commonwealth Cemetery
Venizelos Tombs
Agia Triada Monastery
Included
6 hours with an expert guide
Tickets
Traditional Greek pastry
Private Vehicle

In the morning, we'll join our expert guide for a city tour of the charming town of Chania. Celebrated for its Venetian and Ottoman-era architecture, we'll stroll its colorful streets as we learn about its Minoan and Byzantine history as we soak up its historical monuments. After our city tour, we'll drive to the Commonwealth Cemetery that commemorates the soldiers of the British Commonwealth who died on Crete during the Second World War. As we learn about WWII Cretian history, we'll take in the great views overlooking the Aegean Sea.


Our route continues to another excellent viewpoint, the Venizelos Tombs. We'll discuss the history and politics behind these tombs before we head to our final stop of the day: Agia Triada Monastery. This beautiful and serene monastery is situated on a sloping hill just ten miles from Chania. We'll get a glimpse into daily life in Ancient Crete as we explore the remains of a village and parts of a Minoan house. The museum offers further exploration of the site and archaeological artifacts.


At the end of our full-day Chania and Agia Monastery tour, we will leave each other with a better understanding of the history and geography of this stunning area. We will have ventured across both the urban and rural sides of the region and soaked up the sites and sounds relevant to Crete's historical narrative.
FAQ
What is a private tour?
Our private tours are limited exclusively to travelers in your party. They are designed to provide a learning experience that is completely tailored to you and your traveling companions. Private tours give you more flexibility with scheduling (you decide when the walk best fits in your trip), the ability to tailor your itinerary (we'll work to match the itinerary to the interests and dynamics of your group), and more personalized time with your guide.


What happens if it's raining?
Our tours happen rain or shine. Our guides are great at adapting their route during changes in weather.


Is this walk suitable for families?
Although it might be a long day for younger learners, we can adapt this day to be more geared towards families.
Can you arrange a car service for the day?
A car service is included in the day and is necessary to travel between sites. It will pick you up/drop you off at your accommodation. If you are staying in Heraklion, please be sure to select the additional transfer at checkout so you can be picked up and driven to Chania for the tour.
Where You'll Start
Tour Experts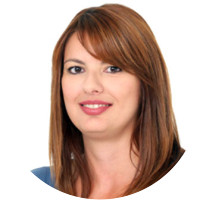 Dimitra is an archaeologist with a Master's degree focused on Minoan civilization. She is originally from Athens and moved to Crete to study it's wealth of history. She has been working both as a licensed guide and archaeologist for more than 15 years. She has excavated in sites all over Greece such as Akrotiri in Santorini, the Temple of Apollo in the Cyclades, Minoan settlements & tombs around Knossos & Phaistos, a Hellenistic town and a Roman cemetery in Crete, a Neolithic setllement in Northern Greece and Geometric & Roman finds in Athens. She represented the University of Athens in a post graduate seminar in the International Olympic Academy at Olympia where she gave a lecture on the Ancient Olympic Games to students from all over the world. As a tourist guide she has been giving tours to students from schools, colleges and universities from USA, Great Britain & Australia as well as individual travelers, families & VIPs including ambassadors & the Vice-president of China. She has appeared as a specialised Minoan archaeologist in two documentaries about the Minoan civilization on Travel Channel and History Channel.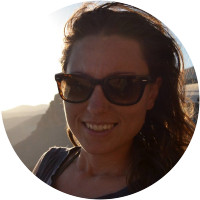 Tatiana is an archaeologist with a PhD focused on underwater archaeology. She moved from her native Athens to the island of Crete in order to pursue her studies and has never left! She works both as a licensed cultural guide and as a working archaeologist. She has excavated in numerous locations across the island.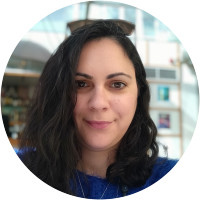 Born and raised on the island of Crete. As an undergraduate student she majored in archaeology at the National University of Athens and σhe continued with a master's degree in archaeology at the université Catholique de Louvain at Belgium. She currently is working on her PhD in collaboration with the National University of Athens. Her PhD specializes on Minoan civilization. She has participated in a great number of archaeological excavations mainly on Crete, but also on continental Greece. For the past few years Antonia works as a licensed tourist guide, leading guided tours on Crete, with a variety of topics and focuses such as archaeology and history, local traditions and wine tastings for individuals,families groups and academic establishments. She is always willing to share her passion and expertise about her native island with her guests!