Tour Details
Tour Description
Through a thousand years of history, the British monarchy has moved from center of power to ceremonial periphery, a movement vividly illustrated by the style and geographical placement of the remaining royal palaces and the parks that surround them. While these parks remain opulent reminders of the power and sway of the monarchy, they largely remain as historical and ceremonial reminders of how Britain has evolved from absolute monarchy to a democracy. In the company of a local historian, this London Parks and Palaces Tour visits some of the most important parks and palaces in the city, including Buckingham Palace, Kensington Palace, and Hyde Park, elucidating their importance and exploring their grandeur.
London Parks and Palaces Tour
Starting at Westminster Hall, we will consider how the modern, ceremonial version of constitutional monarchy evolved over time and how that is reflected in the increasing democratization of space, best seen in the parks themselves, but also in the architecture and positioning of the palaces and their increasing accessibility and commercialization.


We'll walk through St. James's Park, once Henry VIII's deer park, taking in St. James's Palace and Clarence House, once home to King Charles and Queen Consort Camilla before Charles became King.
At Buckingham Palace
Upon reaching Buckingham Palace we'll discuss Victoria's choice of the palace, and the establishment with Albert of the modern idea of "The Royal Family" as a kind of domestic ideal. We'll explore the embodiment of this, and other aspects of her rule, in the Monument. From here, we can also examine the ups and downs of the Monarchy in public opinion, as well as the Royal Family today and their place in British society and culture.
From Hyde Park to Kensington Palace
We'll continue along Green Park and Hyde Park, ending at Queen Victoria's birth place: Kensington Palace. The Palace chosen by William III, supposedly to benefit his health, but also for its symbolism: away from the seat of government, in the country, in a low-key, gentlemanly style. We'll compare Spencer and Clarence House as well as Lancaster House with Versailles, the White House, and the Escorial, demonstrating that while it may be grand, it is an out of the way—even suburban—house.


We'll talk of more recent residents of the palace: Princess Margaret, Princess Diana, and William and Kate, and consider the present and the future for the British monarchy.
Take Aways
At the end of the walk we will have had the opportunity not only to marvel at some of London's grandest and most beautiful landscapes, but we will have also developed an overview of how Britain's constitutional monarchy has evolved and why, seen how that evolution is reflected physically in the deployment of buildings and parks, and begun to understand the place that London's great parks play in the present life and past history of the city.


This walk can be tailored to appeal to everyone from the young, with its stories and fairy-tale glamor, to the more sophisticated trying to understand how the English constitution has become what it is today.


As this walk covers about 3.5 km, clients should wear comfortable shoes.
FAQ
Where do we meet? Where does it end?
The walk begins in the Westminster neighborhood and ends at Kensington Palace. Your confirmation email will have the exact meeting point details along with a map.


Do we go inside the venues or just see them from the outside?
We will view these venues from the outside. The walk ends at Kensington Palace, where you are welcome to go inside after the tour.


What if it's raining?
Tours operate rain or shine, but in the case of inclement weather, your expert will modify the tour so more time is spent indoors. It never hurts to have an umbrella on hand.


Is this a walking intensive tour?
This walk covers about 3 miles overall. If you have mobility concerns please let us know so we can alert your expert and they can adapt the tour itinerary to your needs.
Where You'll Start
Tour Experts
Following a degree in environmental sciences, Tim became a professional actor and musician working in and around London for many years. So whether it's art galleries, theatre, popular music or science and technology that interests you, Tim is a great companion. . More recently he has been bringing history to life playing historical characters ranging from Charles Dickens to Michael Faraday, Astronomer Royals and Bob Lyons the Rolls Royce engineer at sites across London; including the Science Museum in South Kensington, the Royal Observatory Greenwich and the Museum of London.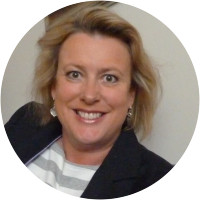 Sarah-Jane Kitching was born and brought up in London. She studied at Cambridge University and qualified as a doctor, working in the NHS initially in Gynaecology and latterly as a General Practitioner. Having gained a First in the History and Philosophy of Medicine as part of her medical training, she has now changed career to pursue her long-standing love of history and of London in particular. After two years of intensive study, Sarah-Jane qualified as a London Blue Badge Guide and was awarded Guide of the Year in 2012. She is passionate about the city she lives in with her family and loves to share its fascinating past and present with others.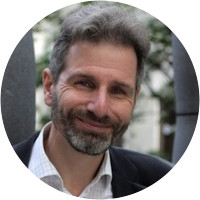 Tim Hochstrasser is Associate Professor of International History at LSE where he lectures on early modern European history, culture and political thought. He was educated and has taught at the Universities of Cambridge and Oxford. He is particularly interested in the Enlightenment era of European Thought but believes that the relationship between events and ideas can only be fully understood by taking seriously the architecture, town planning, design, art history and music within any period. He tries to reflect this holistic approach to history in his writings and teaching. He has lived and worked in London for many years and regularly takes groups of students out on London walks and expeditions to galleries so that they can experience the material culture of history first hand.
Reviews can only be left by Context customers after they have completed a tour. For more information about our reviews, please see our FAQ.
Our guide, Chris Scott, was extremely knowledgeable, informative and fun! Lots of interesting facts and tails. He was a pleasure to be with!
Apr. 26, 2023
It was a very fun tour, Chris was knowledgeable and extremely personable. It would be good to have the option for small group tours versus individual tours for affordability sake.
Jul. 1, 2022
Emily was exceptionally knowledgeable and engaging. We enjoyed our tour immensely, and learned a great deal.
Dec. 13, 2019
Context Experts in London
Get to know one of the experts leading this tour