Tour Details
Tour Description
Through a thousand years of history, the British monarchy has moved from center of power to ceremonial periphery, a movement vividly illustrated by the style and geographical placement of the remaining royal palaces and the parks that surround them. While these parks remain opulent reminders of the power and sway of the monarchy, they largely remain as historical and ceremonial reminders of how Britain has evolved from absolute monarchy to a democracy. In the company of a local historian, this London Parks and Palaces Tour visits some of the most important parks and palaces in the city, including Buckingham Palace, Kensington Palace, and Hyde Park, elucidating their importance and exploring their grandeur.
London Parks and Palaces Tour
Starting at Westminster Hall, we will consider how the modern, ceremonial version of constitutional monarchy evolved over time and how that is reflected in the increasing democratization of space, best seen in the parks themselves, but also in the architecture and positioning of the palaces and their increasing accessibility and commercialization.


We'll walk through St. James's Park, once Henry VIII's deer park, taking in St. James's Palace and Clarence House, today home to Prince Charles and Camilla Duchess of Cornwall.
At Buckingham Palace
Upon reaching Buckingham Palace we'll discuss Victoria's choice of the palace, and the establishment with Albert of the modern idea of "The Royal Family" as a kind of domestic ideal. We'll explore the embodiment of this, and other aspects of her rule, in the Monument. From here, we can also examine the ups and downs of the Monarchy in public opinion, as well as the Royal Family today and their place in British society and culture.
From Hyde Park to Kensington Palace
We'll continue along Green Park and Hyde Park, ending at Queen Victoria's birth place: Kensington Palace. The Palace chosen by William III, supposedly to benefit his health, but also for its symbolism: away from the seat of government, in the country, in a low-key, gentlemanly style. We'll compare Spencer and Clarence House as well as Lancaster House with Versailles, the White House, and the Escorial, demonstrating that while it may be grand, it is an out of the way—even suburban—house.


We'll talk of more recent residents of the palace: Princess Margaret, Princess Diana, and William and Kate, and consider the present and the future for the British monarchy.
Take Aways
At the end of the walk we will have had the opportunity not only to marvel at some of London's grandest and most beautiful landscapes, but we will have also developed an overview of how Britain's constitutional monarchy has evolved and why, seen how that evolution is reflected physically in the deployment of buildings and parks, and begun to understand the place that London's great parks play in the present life and past history of the city.


This walk can be tailored to appeal to everyone from the young, with its stories and fairy-tale glamor, to the more sophisticated trying to understand how the English constitution has become what it is today.


As this walk covers about 3.5 km, clients should wear comfortable shoes.
FAQ
Where do we meet? Where does it end?
The walk begins in the Westminster neighborhood and ends at Kensington Palace. Your confirmation email will have the exact meeting point details along with a map.


Do we go inside the venues or just see them from the outside?
We will view these venues from the outside. The walk ends at Kensington Palace, where you are welcome to go inside after the tour.


What if it's raining?
Tours operate rain or shine, but in the case of inclement weather, your expert will modify the tour so more time is spent indoors. It never hurts to have an umbrella on hand.


Is this a walking intensive tour?
This walk covers about 3 miles overall.
Where You'll Start
Tour Experts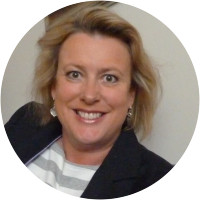 Sarah-Jane Kitching was born and brought up in London. She studied at Cambridge University and qualified as a doctor, working in the NHS initially in Gynaecology and latterly as a General Practitioner. Having gained a First in the History and Philosophy of Medicine as part of her medical training, she has now changed career to pursue her long-standing love of history and of London in particular. After two years of intensive study, Sarah-Jane qualified as a London Blue Badge Guide and was awarded Guide of the Year in 2012. She is passionate about the city she lives in with her family and loves to share its fascinating past and present with others.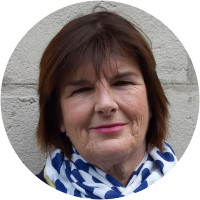 Jane Hickey is a prize winning Blue Badge guide for London and day trips out of London. She grew up in her father's hotel in Dublin, Ireland and despite early attempts to branch out she has consistently returned to the hospitality industry in various guises. She has lived in London all her adult life, qualifying as a chartered accountant with PWC where her clients included the InterContinental Hotel Group. Following a spell in finance with Trusthouse Forte Hotels she returned to the consultancy arm of PWC working in the Tourism & Leisure Group, looking at investment opportunities in the industry. She spent time in Hungary and Poland with PWC in the 90s privatizing state owned hotel and leisure groups. Having taken a break to raise her 3 children she then undertook an intensive 2 year course in London launching her guiding career. Since qualifying as a guide she has undertaken further courses in the City of London, Windsor & Eton, and she is currently studying for a Certificate in Early Medieval Art and Architecture at the Victoria & Albert Museum. Jane very much looks forward to showing her London to Context Travel visitors and particularly enjoys looking after family groups.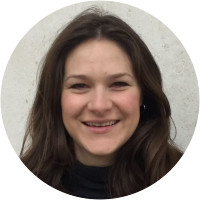 Following her studies in History of Art at Edinburgh and Oxford universities, Emily first joined Context in the Rome office in 2013. On her return to the UK, she began working as a docent while completing her doctorate in eighteenth-century British portraiture at Oxford University. She has worked in museums, historic houses and the commercial art world in various capacities and is now the Assistant Curator of Paintings at the V&A. Emily has tutored students of all ages on various aspects of the history of art, has published on both art and travel.
Reviews can only be left by Context customers after they have completed a tour. For more information about our reviews, please see our FAQ.
It was a very fun tour, Chris was knowledgeable and extremely personable. It would be good to have the option for small group tours versus individual tours for affordability sake.
Jul. 1, 2022
Emily was exceptionally knowledgeable and engaging. We enjoyed our tour immensely, and learned a great deal.
Dec. 13, 2019
Janice was not only very knowledgeable, but very personable and easy-going. Even with one person in our group who was a bit of a challenge.
Jun. 15, 2019
Context Experts in London
Get to know one of the experts leading this tour