Tour Details
Tour Description
Greenwich, just a short trip down the Thames from London, was an important port and center of naval activity for the British over several centuries, famous—of course—for the Greenwich Meridian, against which all longitude is measured. On this Greenwich Tour we'll take a Thames River cruise with a historian, and then spend several hours visiting some key sites in Greenwich, including the Royal Observatory and Cutty Sark.
Thames River Cruise
We begin at Embankment in central London where we'll board the Clipper Thames, one of London's riverboats, with our historian guide, heading east. Our journey will take us through the heart of London, and from our vantage point royal palaces and modern government buildings will illuminate the River's role as a power base, while old warehouses and wharfs will illustrate the working river, and bridges will tell the story of the areas previously divided by the River. Along the way our guide will talk about the role of the river, especially as it pertains to Britain's relationship with the sea. Finally, we'll arrive in Greenwich, house of the Royal Observatory, the Queen's House, the newly restored Cutty Sark, and many more important sites.
Greenwich Tour
In Greenwich, we will begin our walk by discussing the world famous ship and last surviving tea clipper, the Cutty Sark, which will function as a frame of reference during our tour. From here, we will move on to other relevant sites including the Old Royal Naval College, where we will discuss the history of the site, from its origins as a royal palace favoured by the Tudors and birthplace of Henry VIII, Mary I, and Elizabeth I, through its complete Baroque rebuilding during the Restoration, to its transformation into the Royal Naval Hospital, and, finally, into a college under the supervision of Sir Christopher Wren and Nicholas Hawksmoor. This will also provide an opportunity to witness the UK's answer to the Sistine Chapel: the Painted Hall, an epic 18th-century masterpiece now reopen following an £8.5-million makeover. (For those interested, we also run a
Christopher Wren Churches Tour
).
A Lesser known London
If time allows, our guide will lead us to lesser-known, yet equally intriguing, parts of Greenwich, including Trinity Hospital and Trafalgar Tavern. Then, we will emerge out into Greenwich Park, with scenic views of the first Palladian House in Britain, the Queen's House, and the National Maritime Museum. Beyond the perfectly manicured lawns of the Park, a path through the trees leads us to a small hill on which the Royal Observatory and Flamsteed House are built. Once we reach the top the hill, we are presented with a wonderful view of London, both old and new, spread out before us with the River Thames cutting a silver ribbon through the city, separating the historic site of Greenwich from the modern buildings of Olympic Park.


Take Aways
By the end of the walk we will have a deeper understanding of the important role that the River Thames has played in British naval and mercantile history. We will also come away with an appreciation of London as a city that constantly changes, but that also prioritizes the preservation of its history—something we will see first-hand in Greenwich, a microcosm of the unique dualities that exist in London.


FAQ
Where do we meet? Where does it end?
We meet in central London, at Embankment Pier. The tour ends in Greenwich, where you are free to explore on your own or get lunch. It's very easy to get back to central London on your own via the Clipper Thames. Ferries are frequent throughout the day.


Does this tour include the Royal Observatory Greenwich (home of the historic Prime Meridian)?
Depending on the interest of the group, we may or not include the Royal Observatory in the tour. The observatory is on the top of the hill that overlooks Greenwich, so its a bit of a climb. If you are booking a private tour and are interested, we can definitely include it. Tickets are £ 9.50 and can be purchased at the site.


Is this tour accessible?
Yes, the Clipper Thames are fully accessible just like the sites in Greenwich.


What if it's raining?
Tours operate rain or shine, but in the case of inclement weather, your guide will modify the tour so more time is spent indoors. It never hurts to have an umbrella on hand.


Is this tour good for kids?
Yes! We have some excellent family friendly guides who can appeal to the learning styles of children. Please book privately if you have children under 13. Feel free to provide us with information about your children such as favorite school subjects, and hobbies. This way we can match you with the best possible guide.


Do I need to pay for tickets?
You are prepaid for the tour but are responsible for the Clipper Thames tickets to Greenwich. Tickets are £7.15 for adults and £3.60 for children 5-15. Under 5 travel free. Tickets can be purchased ahead of time, or at the meeting point. Oyster cards can be used on the Clipper Thames.
Where You'll Start
Tour Experts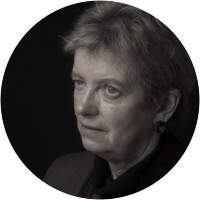 Philippa is an Oxford educated historian with specialist training in Art History. A qualified teacher with over 15 years experience as a resident guide and teacher at Dulwich Picture Gallery. For the last two years she has been on an intensive course learning about this great city. A Londoner all her adult life, she enjoys all aspects of the city, from the architecture to the food markets, from the parks and riverside walks to the galleries and city churches. Her particular interests are the quirkier, less well-known places which only a long standing Londoner gets to know.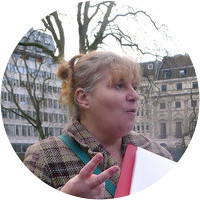 Born in London, Ruth has also lived in Israel for many years. She trained at the Rubin Academy of Music and Dance in Jerusalem, where she studied Voice and Piano and received a degree in performance in both instruments. She is a qualified music teacher and for many years taught music to children and adults of all ages. Returning to London in 2000, Ruth undertook a number of intensive courses learning about the history of this great city which she loves. She has recently earned an MA in Art History and enrolled in a Ph.D. program. Ruth also has a particular interest in Jewish London and a keen interest in the artistic and musical history of London.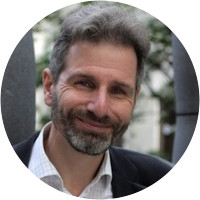 Tim Hochstrasser is Associate Professor of International History at LSE where he lectures on early modern European history, culture and political thought. He was educated and has taught at the Universities of Cambridge and Oxford. He is particularly interested in the Enlightenment era of European Thought but believes that the relationship between events and ideas can only be fully understood by taking seriously the architecture, town planning, design, art history and music within any period. He tries to reflect this holistic approach to history in his writings and teaching. He has lived and worked in London for many years and regularly takes groups of students out on London walks and expeditions to galleries so that they can experience the material culture of history first hand.
Reviews can only be left by Context customers after they have completed a tour. For more information about our reviews, please see our FAQ.
Alan was super. He led our larger than usual group of 11 people on a fascinating day trip. We learned a ton. Thank you
Mar. 7, 2020
Peter was timely, knowledgeable and well informed. His enthusiasm was amazing and his personality was friendly and engaging. We learned a great deal and enjoyed our time with him.
Oct. 31, 2019
The tour was terrific. Lots of information placed in the context of Britain and our home country. Peter was super friendly and knowledgeable.
May. 21, 2019