Tour Details
Tour Description
Melbourne has some of, if not the, best espresso in the world, and perhaps the greatest density of espresso shops. However, newcomers to the city may have some difficulty knowing where to go. On this 2.5-hour Melbourne Coffee Tour in the company of a foremost expert on the brew, we'll sip our way through the history and politics behind the city's passion for coffee, along the way discovering the best coffee in Melbourne.
"[Our docent] was fabulous. She did a great introduction, and gave everyone maps at the start so we could mark off places of interest along the way. We went to some amazing coffee places, and learnt about the history of the city through its food and drink. I particularly loved that she took us to places that even the local Melbournians didn't know about!"
Melbourne Coffee Tour - Percolating Perfection
Coffee is to Melbourne as baguettes are to Paris. It's hard (or impossible) to imagine this city without its espresso bars, nor Melbournians without their flat whites, short blacks, or other assortment of fine coffee at hand. Our tour will begin in a roasting shop where we'll learn how coffee first came to Australia (it's not what you might think), and how the first roasters found their way to Melbourne. Don't worry, your tantalized palate will be sated by sampling some of their unique roasts. (For a more general introduction to Melbourne you might consider booking our introductory
Welcome to Melbourne Tour
.
Best Coffee in Melbourne
Our stroll will then take us into the city's laneways in search of more of Melbourne's best espresso bars. Along the way, we'll discover some secrets that help Melbourne coffee rival that of Italy. Popping into other cafes, we'll learn how Melbournians take their coffee, what constitutes the perfect flat white, and coffee slang unique to this city. We'll also enjoy some nibbles along the way, including chocolates, macarons, and other delectables that match perfectly with… well, the perfect espresso.
Take Aways
By the end of our time together, our minds will be percolated with this intriguing story and complexities of Melbourne's coffee culture and we'll be equipped with the tools to track down and order the best flat whites in town.


If you're interested to learn more about Melbourne's creative side, you might take a look at our
Made in Melbourne tour
of the creative industries here, which visits design studios and fashion ateliers.
FAQ
Are tastings included in the walk?
Yes, several coffees and some snacks are included as add on tastings for the walk, this will be added to your cart when booking. If you have any dietary restrictions, please indicate these in your trip notes for your docent is prepared in advance to accommodate these.
Where You'll Start
Tour Experts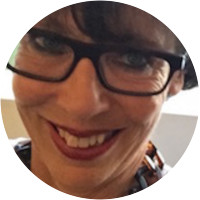 Jillian Adams graduated with honours in Geography and majors in Literature, Journalism and Fine Arts and went off to Paris to pursue a career in hospitality. She is a qualified teacher and a graduate of Cordon Bleu in Paris. She completed a Masters in Oral History and Historical Memory at Monash University in 2011. In January 2012 Jillian commenced study towards her PhD at Central Queensland University in the School of Education and Creative Arts. Her thesis, which uses narrative non-fiction and domestic material culture from the 1950s in Australia to challenge the static and often nostalgic impressions of the housewife, was submitted in May 2015. Jillian set up and ran the coffee academy at William Angliss and wrote the textbook for espresso coffee making Barista A Guide to Espresso Coffee and a history of tea and coffee in Melbourne, A Good Brew. She has co-edited a special edition of on-line journal MC, published work in numerous academic journals and presented papers at local and international conferences. She is the a member of Oral History Australia and Professional Historians Association and is the current Treasurer of Oral History Australia and past president of Oral History Australia and Oral History Australia (Victorian Branch).
Born in Manila, Christian has called Melbourne home for most of his life. "I've loved traveling and living around Europe and Asia, but I'm constantly surprised about just how much I miss this city and look forward to returning here." After graduating his BA Hons in Philosophy, Christian fell into what he describes as an accidental romance with the Melbourne coffee scene. "I'd never even finished a full cup of coffee until my mid twenties, which is pretty out of character for any student who's had to stay up late at night hitting the books. But then a friend introduced me to some incredibly stand out coffees from Kenya and Ethiopia and was amazed at just how intricate and diverse coffees could taste. It was like an entirely new world had opened up for me." Ever since, he's been working all angles of the Melbourne coffee scene and is now spreading his love of coffee with Context Travel's Flat Whites & Short Blacks tour.
Reviews can only be left by Context customers after they have completed a tour. For more information about our reviews, please see our FAQ.
Jillian was awesome! Knowledgable, friendly and fun. We got the feeling that, had she time, we might still be on the tour learning fun things.
Sep. 29, 2018
Jillian was great. She was able to teach us about Melbourne as well as about it's coffee culture.
Feb. 23, 2018
Docent was very good, but we didn't think the content worked particularly well. While ostensibly a coffee culture tour, it was really halfway between a coffee tour and a history of american influence in Australia tour, and while both of those would have been great on their own, when combined the tour didn't go into enough detail about either to make it work. Both too light on the coffee culture part of it, and too light on the historical influences part of it. Also - some things were shown without giving Context - perfect example was walking out of our way to see a "tea house" where a major tea importer was, but then just being pointed out, and off we went in the other direction. Not sure what to make of that. Docent was very good in that she was personable and deeply knowledgable and we enjoyed spending the time with her. We both finished though feeling that the whole experience was too light.
Apr. 9, 2017