Tour Details
Tour Description
During this in-depth Melbourne Laneways Tour we'll explore how the discovery of gold in the hills of Victoria in the 1850s forever transformed this city. The Gold Rush ushered in Melbourne's Victorian heritage, turning the once sleepy cowtown to one of the biggest, most dynamic cities in the British Empire. Over the course of this 3-hour tour, a historian will trace this fascinating history as we weave our way through the lovely laneways and arcades built during this era.


""Gold Rush and Laneways"… was perfect for us because we knew nothing about Melbourne. [Our docent] was very knowledgeable about and responsive to our questions about aspects that interested us, such as government past and present, the Aboriginal situation, shopping tips, restaurants, etc."
Prospectors and Financiers
Our tour will begin with the layout of the city itself, called the Hoddle Grid after the urban planner who drafted it. Using maps and archival images we'll get a feel for the early beginnings of Melbourne and the land speculation that drove its founding. Our story, however, will change dramatically a few decades later when droves of gold rushers—most of them immigrants—descended on Melbourne, filling the grid with buildings, businesses, and, in a few areas, slum tenements. We'll visit the Parliament House on Spring Street, one of Melbourne's most iconic buildings in which the history of this time can be read.


The beginnings of Melbourne during the Gold Rush are in many ways responsible for today's contemporary culture, in particular the rise of the city's creative industries—a topic that we explore in our
Made in Melbourne Tour
.
Victorian Architecture
Our exploration will also take us to the Old Treasury Building, one of Melbourne's oldest and finest buildings and symbolic of the financial impact of the Gold Rush. At its height, the gold rush in Australia was producing more gold than anywhere else in the world, save California, and helped Britain pay down war debts and expand its empire. We'll look at this through the lens of the treasury building and other icons of Melbourne's built environment, including the so-called "Gothic Bank" where ANZ Bank makes its world headquarters today.
Melbourne's Laneways Tour
We will also explore Melbourne's famous laneways and arcades, most of which date to the end of the 19th century and are a direct result of the boomtown atmosphere here—encapsulated in the moniker "marvelous Melbourne," a sort of homegrown belle epoque. We'll look at how the rise of professional classes and a bourgeoisie fueled the development of shopping spaces and entertainment precincts, including theaters. We'll also explore the segmentation of the city into different trade zones.
Take Aways
Depending on time, we may conclude our time together at the Immigration Museum, which features a rich collection documenting Melbourne's immigrant history, including the period of intense Chinese migration during the Gold Rush, which eventually lead to Australia's notorious White Australia policy. (Note, for a more sustained, deeper look at immigration in Australia, try our
Melbourne History Tour
). Our conversation throughout the walk will alternate between past and present, and between social, political, and economic history, coming to a full circle understanding of this unique city.
FAQ
Is this a very walking intensive tour?
Though it depends on the docent, this walk generally covers a vast distance, however, we can adapt the walk for clients with mobility concerns. Please indicate this or any special requests in your trip notes when booking.
Where You'll Start
Tour Experts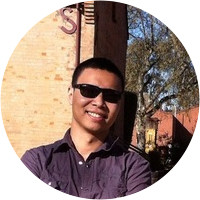 Originally from Taiwan, Brian attended Melbourne University and graduated with a BA (Hons) in History and Art History. He has been working as a historian in the fields of architectural and archaeological heritage since 2008. In 2014, Brian joined the Chinese Museum in Melbourne's Chinatown as a tour guide, and has been providing museum and Chinatown tours to visitors from diverse cultural backgrounds ever since.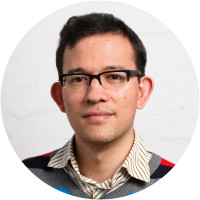 Aron has a Ph.D. in history and has taught history, politics and Australian studies. A member of the Professional Historians Association of Victoria, Aron works on commissioned histories, academic research, heritage and community projects. In his spare time he writes and explores the world. His favorite things in Melbourne are its hidden arcades, bars and streetscapes that range from the decadent to the grungy. He has particular interests in the history of urban planning in Melbourne and the city's struggles over heritage, gentrification and community development.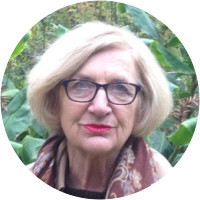 Vivienne is a professional historian with a special interest in local community culture. She holds a Ph.D. in history from the University of Melbourne, and wrote her dissertation on leftist politics and grassroots activism. Most recently, Vivienne works as an oral historian on local history project called "Telling Tales."
Reviews can only be left by Context customers after they have completed a tour. For more information about our reviews, please see our FAQ.
Aaron's friendly and inclusive manner made the tour very enjoyable. He had a wealth of knowledge and successfully conveyed it in a conversational style, always allowing additional questions. He also allowed flexibility in the tour when we expressed interest in seeing specific areas.
May. 15, 2021
It was an excellent tour. Thanks as always.
Feb. 7, 2020
Last week I had 2 Context tours in Sydney. This week I had a Context tour in Melbourne. My objective was to find out how the 50,000+ British convicts of Sydney who founded Melbourne. WOW !! I was totally wrong. Sophie was GREAT !! She laid out the facts PERFECTLY !! Sydney has nothing to do with founding Melbourne.,More than a half of a century Melbourne was founded by no convicts. Sheep herdsmen and gold diggers both British and Asians made Melbourne the city it is today. Just as Big, Wealthy and as Beautiful as Sydney. The two cities each have 20% of the total population of Australia. Thank you Sophie for helping me learn the real history of Melbourne. LuvYa Jennifer/ Jim
Oct. 14, 2019
Context Experts in Melbourne
Get to know one of the experts leading this tour