Tour Details
Tour Description
Where can I find the best quesadilla in my neighborhood? How do I get to Teotihuacan? How do I communicate in Spanish? Welcome to Mexico City. As easy as international travel has become, it can still be unnerving to arrive in an unfamiliar city with unanswered questions. Our personalized Welcome to Mexico City Tour, in the company of a local insider, is essential for first-time visitors seeking advice on Mexico City sightseeing and how to plan their time. Designed to answer practical questions about living and staying in CDMX, this 2-hour experience will help navigate public transportation, understand local customs, secure a few Spanish phrases to help you along the way, and better discover Mexico City.
Bienvenidos a Mexico City! (Welcome to Mexico City!)
We'll begin our experience in your hotel lobby or apartment where our docent, a resident of and expert of Mexico City, will explain the layout of the city and the area where you are staying. Looking at a map, we'll pinpoint your closest transportation options, from the tram to the metro system. We'll then offer tips on local customs, a basic language lesson, suggestions for dining, shopping, insider events, and festivals, before opening the floor to any specific questions. If you have additional walks booked with us, like our
Mexico City Tour
(another excellent choice for a first-timer), we will examine your itinerary together and go over any last-minute questions.
Discover Mexico City
We will then head outside for a stroll, allowing for a discussion of your area's history and an opportunity to absorb the neighborhood ambiance under the guidance of a seasoned local. We'll stop occasionally to talk about historic buildings and monuments, or maybe to go over how to purchase transit tickets. We'll point out the best markets, cafes, and maybe even a Diego mural, if we're lucky. We'll leave you with maps, a head full of knowledge, and a better sense of how best to navigate this charming city. Please note, while our docent will provide a crash course on the basics, bringing your own questions and interests to the table can help us personalize the experience and help you get the most out of your visit.
Booking Instructions
Please provide your hotel name or exact apartment address (any entrance codes, the floor, etc) during checkout so that we can arrange for our docent to meet you directly at your lodging.


This experience is part of our Welcome To series, which aims to orient first-time visitors to Context cities by pairing them with local experts. You can read about
Welcome To tours
in our other cities.
FAQ
I would like the docent to answer some very specific questions I have about the city. Can I let you know in advance what those questions are?
Please do let us know in advance if you have specific questions so that your docent can come prepared with answers to your questions.
Where You'll Start
Tour Experts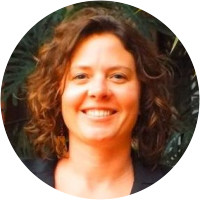 Lydia Carey is a freelance writer and translator based out of her adoptive hometown, Mexico City. In 2010 she left a life of political science and NGOs for one of tacos, tianguis and Mexican craft beer and has never looked back. In 2016 she published "Mexico City Streets: La Roma," a visiting and living guide to one of the city's most eclectic neighborhoods, Colonia Roma. Her work has been published in close to 100 national and international publications and she blogs about her favorite place at www.MexicoCityStreets.com.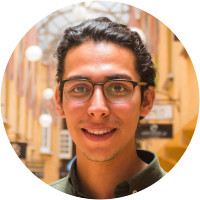 Born and raised in Mexico City, Ignacio is an architect with special interest in the urban theme and a keen focus on Mexican history. He studied landscape architecture at Royal Melbourne Institute of Technology in Melbourne, Australia, and graduated in architecture at the "Instituto Tecnológico y de Estudios Superiores de Monterrey". His interest in cities, has led him to visit countries in Europe, Asia, South America and North America, but after all, Mexico City keep being his passion. Full of colors, flavors, friends and tradition, Mexico City is the place where Ignacio can find the freshness of a contemporary city and the warmness of its ancient hometown.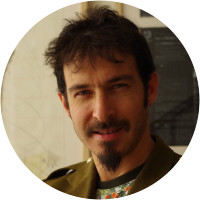 Born and raised in Mexico City, Julio Pastor is a proud pedestrian of his native city. He completed a BA in Fine Arts at UNAM. In 2008, he moved to the Netherlands where he completed his MFA, specializing in the Urban Landscape. After seven years, he returned to Mexico and turned the focus of his art production to the city that he roams every day. His art production is thoroughly inspired on what he encounters during his everyday walks, but also by a great deal of reading on topics related to architecture and urbanism. When not working at his art practice, Julio can be found teaching undergraduate drawing courses in the architecture department at the Universidad Iberoamericana, or enjoying the city with his wife and two children.
Reviews can only be left by Context customers after they have completed a tour. For more information about our reviews, please see our FAQ.
A well crafted and personailzed introduction to the city. Diego is a very personable fellow, knowledgeable and passionate about his home city. We were very happy to have met him and completely satisfied with the walking orientation and conversation.
Jan. 21, 2019
Raquel was lovely and excellent in being able to adjust to our expectations. We were interested in many levels of knowledge about Mexico City (culture, history, art, architecture, food) and she was able to accommodate us and throw in some extra mini experiences as well...a visit to a cigar store, hot chocolate in a cafe. She listens and adapted to our interests. We were sorry to end out walk with her.
Dec. 31, 2017