Tour Details
Tour Description
Unsure of what to do in Munich? In addition to our pre-designed
Munich walking tours
we can craft a wide-range of customized and personalized private tours of Munich. Drawing on our carefully vetted network of scholars and experts, the limits of what we can do are circumscribed only by the bounds of our collective imagination. We can design the perfect tour to fit your trip.
Customized Tour of Munich
With a network of local experts on the ground we can design a private tour of Munich on a wide range of topics. However, before requesting a custom tour, you might want to take a look at our full list of
Munich walking tours
. Chances are that we've already thought about it. For example, if you're looking for a solid introductory walking tour of the city take a look at our
Munich Orientation Tour
or maybe our
Munich Food Tour
, which focuses on Bavarian cuisine. We also offer a
WW2 Nazi Tour
which dives into the darker side of Munich's history. First timers may be interested in our
Welcome to Munich Tour
.
"Context seems to want its customer to go away and say, "Wow, that was exactly what I needed/wanted to happen""
Something Else in Mind?
But, if none of these pre-designed tours tickle your fancy, then we'll be happy to work with you to develop a customized private tour of Munich. Below, in the notes section, let us know the following:
How many hours would you like the walk to be?
What are your main goals for the walk?
Which sites and museums would you like to prioritize? Do you want to just pass by or explore inside as well?
Give us one or two words to describe your group.
Here are some examples of custom tours that might be of interest:
Take a tour of Munich's best museums, such as the Pinakothek trio of museums in the company of a local art historian or expert.
Combine a 3 hour history tour with a food or beer tour.
Architectural-focused Munich tour, in the company of a local architect.
Day trip to Nuremberg with a local expert or historian.
Third Reich tour followed by an excursion on one of our Dachau Day Trips
In the company of a local gallery expert or artist look at a few of the most prominent art galleries in Munich along with atelier spaces.
Please note: at this stage we do not do tours to Neuschwanstein Castle.


Please note: we cannot purchase tickets for Oktoberfest.
FAQ
I know what I would like to do, but I don't see it in your regular offerings. Can you arrange it for me?
Please contact info@contexttravel.com with details of your request and we will be happy to look into the possibility.


Why is the price listed as $0?
When we know more about your time frame and expectations for your custom tour, we can work out the pricing. Pricing for a 2 hour tour begins at 285 euros.
Where You'll Start
Tour Experts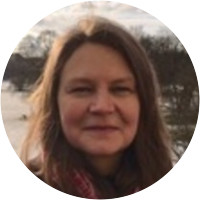 Theresa is a writer and qualified teacher. She taught History and Politics for sixteen years in secondary schools in the UK before leaving the UK in the summer of 2017 in order to move to Munich – one of the most beautiful cities in Europe. She is currently teaching English as a Foreign Language to adults and doing research for a book she is writing on the history and memory of the Third Reich in Munich, something she wrote about in her M.Phil. thesis. She might one day turn her M.Phil. into a PhD but for the time being, when not teaching English or working in the archives, she can be found admiring the Blaue Reiter paintings in the Lenbachhaus, enjoying the changing seasons in the English Garden, wandering around the stalls in the Viktualienmarkt or eating Obazda and pretzels, washed down with a decent Helles, in one of the city's many beer halls.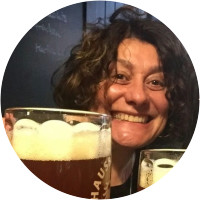 Sabina was born in the " eternal city" Rome, but has lived in various countries. She moved to Munich in 2012 and now calls this her home. She obtained a degree in Music criticism in Geneva, studying at the "Universitè de Genève". She also worked as a tour guide of the United Nations Office from 1991 to 1996 before moving back to Italy to continue a role in tour guiding and events management. In 2016 she attended the prestigious " Doemens Academy" in Munich and obtained a "Diplom Biersommelier". This award qualifies her as a trained expert in the world of beer: she knows her brews, their history and what food to pair with what beer. She loves sharing with her clients her knowledge of Bavarian history, point of interests and of course her beer and food knowledge. She's traveled extensively through Europe, USA, Japan and Brazil.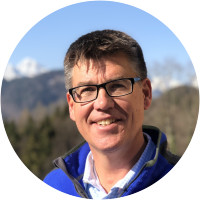 Scott is American and is fluent in German, having studied in Kassel, Germany. His undergraduate work was in German Language studies and European History at Northern Michigan University in Marquette, Michigan. After college he spent several years in the hospitality industry on Michigan's Mackinac Island, then went on to co-own a manufacturing business and teach German courses. Now a Diplom Bier Sommelier, he lives in Munich full time and is also a silent partner in a German-style microbrewery/restaurant near Grand Rapids, Michigan. His passion for the Bavarian culture and history has made him an authority on all things Bavarian!
Reviews can only be left by Context customers after they have completed a tour. For more information about our reviews, please see our FAQ.
Francesca was an excellent guide! She was very well prepared. A wonderful experience!
Oct. 5, 2018
A wonderful experience. Francesca is an excellent guide! Thank you.
Oct. 3, 2018
We had a fantastic tour w Brendan today. Very informative and he went at our pace, which was slow at times. Many thanks.
Sep. 23, 2018