Tour Details
Tour Description
Naples is a city whose roots run deep. In fact, its complex history is so profound that only a visit beneath the present-day city surface will uncover the complete picture. During this two-hour Naples Underground Tour we will explore a series of spaces unassumingly scattered throughout the historical center and learn from an archaeologist how to peel back the layers of urban history to uncover the enigmatic past of this city.
Naples Underground Tour
We begin with a stroll through the lively streets of the city center that still follow the decumani, or ancient Roman roads, originally laid out 2000 years ago. Although long sunken beneath Naples' modern, chaotic streetscape, in the company of our guide, a trained archaeologist, we will acquire the skill of teasing out clues of the city's ancient past from its contemporary layout. We'll also use this time to paint a picture of ancient Naples and its role in the Roman empire.
Below Ground
Located just off the via Tribunali, the decumanus maximus are the excavations underneath the Gothic church of San Lorenzo Maggiore where Naples' ancient forum once lay. This is one of the key places to view the leftover traces of the ancient city. We'll descend underground and explore this archaeological complex, which has both Greek and Roman roots. We'll discuss the role of the Greek Agora, then subsequently the Roman Forum, in civic and commercial life during antiquity.
Putting the Pieces Together
There is much to explore here, including ancient city streets that date from the 1st and 3rd centuries BCE and a wide range of ruined buildings, including the aerarium, where the city's riches were held, an ancient bakery and laundry, and the suggestive cryptoporticus, or covered passageway. Our guide will use these archaeological bits and pieces to weave together a portrait of ancient life in Naples. What would it have been like as a shop owner or slave in this society? What would my daily routine been, and how was the larger social structure set up?
Take Aways
By the end of this walk, we will have a much clearer understanding of the evolution of Naples as a city, as well as a deep appreciation for its current attempts to salvage its priceless links to an illustrious past. For those with a deep interest in antiquities, we also suggest our
Naples Archaeological Museum Tour
and our
Mount Vesuvius Tour
.
Where You'll Start
Tour Experts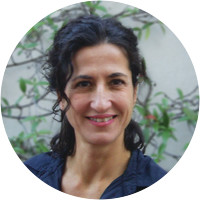 Fiorella Squillante holds a degree in modern languages and art history, a post-graduate course in education and didactics and a master-course in exhibition design. She is a specialist in art history and Neapolitan culture and art. She works with the main museums of Naples as a member of the education department. She also works closely with Friends of Museums from abroad. Fiorella is the president of the cultural association "Fine Arts", which organizes private viewings and themed routes in Naples and Campania, and visits to stately homes and private collections. She writes about Naples and Campania for a popular guide book and is the author of "Naples in 3 Days", a guide to Neapolitan art and architecture and a book for children and teenagers called "Pompeii is Cool!".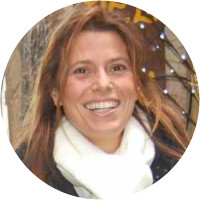 Roberta is based in Naples and has a degree in History of Art from the University of Naples. She specialised in Cultural Heritage Conservation at postgraduate level at the Università degli Studi Suor Orsola Benincasa. With the aim of raising awareness of cultural heritage, especially among students and children, she professionally trained as a licensed tour guide for her hometown of Naples, for the archaeological sites around Mount Vesuvius and the Phlegraean Fields and for all the sites and museums in the region where she lives. She has also specialised as a tour guide for the blind. Roberta looks forward to sharing her passion for art, culture, and the Neapolitan lifestyle with visitors on Context tours. She loves food and is always ready to smile!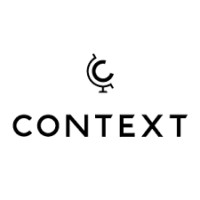 Riccardo holds a Ph.D. in Art History, his specialty is Art of the Middle Ages. He became a licensed guide in Italy in 2008 and has been guiding ever since. He is a musician who travels around Europe for concerts with his band.
Reviews can only be left by Context customers after they have completed a tour. For more information about our reviews, please see our FAQ.
Guide! Lots of knowledge and passion! Just be sure to see if your groups have other tours scheduled the same day to not repeat. But fabrizzio adapted to our needs!
Mar. 25, 2023
Very knowledgeable about the area and the city
Mar. 18, 2023
Lovely tour-very quick but a taste of Naples past and present. Ricardo was knowledgeable and engaging.
Jan. 3, 2023