Tour Details
Tour Description
The brilliant, tortured artist Caravaggio fled to Naples in 1606 after killing a man in Rome. The Baroque was in full swing in the city, and Caravaggio fit right in, painting several works including the masterpiece The Seven Works of Mercy. During this half-day Naples Art Tour, focusing on Caravaggio's time in the city and the Baroque movement in which he fit, we'll join a local art historian to discover some of Naples' greatest art treasures and look more closely at Caravaggio's influence.
Naples Art Tour
In the 17th century, Naples experienced a radical transformation, expanding from a population of 60,000 to nearly 300,000 residents. A good port for trade and home to fertile plantations (latifundia) in the surrounding countryside, Naples became a center of economic activity for the Florentines, Genoese, and, eventually, the Spanish Bourbons, who ruled the city for over a century. In this context, the arts (most notably, Baroque painting and architecture) flourished.


The Baroque in Naples
Beginning with Il Gesù Nuovo, a stunningly eclectic work of Baroque architecture that boasts paintings by Luca Giordano, Giovanni Lanfranco, and sculptures by Cosimo Fanzago, we will plunge into the crowded and culturally rich streets of Naples. By stopping at both nondescript chapels and majestic churches, which may include the Cappella Sansevero, as well as the churches of San Domenico Maggiore and Santa Chiara, we can view some of the overlooked treasures that fill Naples' unassuming streets.
Caravaggio in Naples
The walk will continue on to San Lorenzo, an Angevin church containing important works by the court painter Luca Giordano, among others. If time allows, we may descend into the excavations beneath the church where we can see the ancient Greek, ancient Roman, and Medieval stratigraphy that lays beneath modern Naples. We will also visit the Pio Monte chapel and palace, a powerful example of 17th-century architecture that contains Caravaggio's magnificent Seven Works of Mercy. The walk concludes with the multilayered and sumptuously-decorated Neapolitan Duomo, a monument to elaborate Baroque architectural design.
Take Aways
A must for art lovers, this walk, which swerves in and out of the alleys and side streets of the lively historical center, will illustrate why Naples is an important component in the evolution of Italian art.


Where You'll Start
Tour Experts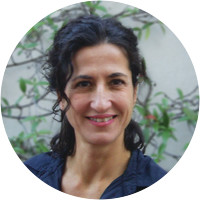 Fiorella Squillante holds a degree in modern languages and art history, a post-graduate course in education and didactics and a master-course in exhibition design. She is a specialist in art history and Neapolitan culture and art. She works with the main museums of Naples as a member of the education department. She also works closely with Friends of Museums from abroad. Fiorella is the president of the cultural association "Fine Arts", which organizes private viewings and themed routes in Naples and Campania, and visits to stately homes and private collections. She writes about Naples and Campania for a popular guide book and is the author of "Naples in 3 Days", a guide to Neapolitan art and architecture and a book for children and teenagers called "Pompeii is Cool!".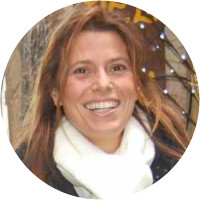 Roberta is based in Naples and has a degree in History of Art from the University of Naples. She specialised in Cultural Heritage Conservation at postgraduate level at the Università degli Studi Suor Orsola Benincasa. With the aim of raising awareness of cultural heritage, especially among students and children, she professionally trained as a licensed tour guide for her hometown of Naples, for the archaeological sites around Mount Vesuvius and the Phlegraean Fields and for all the sites and museums in the region where she lives. She has also specialised as a tour guide for the blind. Roberta looks forward to sharing her passion for art, culture, and the Neapolitan lifestyle with visitors on Context tours. She loves food and is always ready to smile!
Reviews can only be left by Context customers after they have completed a tour. For more information about our reviews, please see our FAQ.
She arrived early, has impeccable English and was extremely knowledgeable. Would highly recommend.
Aug. 4, 2022
Fiorella is great.
Mar. 16, 2022
Ricardo was not dynamic. His command of English was poor-he was often struggling to find words. He provided minutia yet didn't provide context.
Oct. 6, 2021