Tour Details
Tour Description
The brilliant, tortured artist Caravaggio fled to Naples in 1606 after killing a man in Rome. The Baroque was in full swing in the city, and Caravaggio fit right in, painting several works including the masterpiece The Seven Works of Mercy. During this half-day Naples Art Tour, focusing on Caravaggio's time in the city and the Baroque movement in which he fit, we'll join a local art historian to discover some of Naples' greatest art treasures and look more closely at Caravaggio's influence.
Naples Art Tour
In the 17th century, Naples experienced a radical transformation, expanding from a population of 60,000 to nearly 300,000 residents. A good port for trade and home to fertile plantations (latifundia) in the surrounding countryside, Naples became a center of economic activity for the Florentines, Genoese, and, eventually, the Spanish Bourbons, who ruled the city for over a century. In this context, the arts (most notably, Baroque painting and architecture) flourished.


The Baroque in Naples
Beginning with Il Gesù Nuovo, a stunningly eclectic work of Baroque architecture that boasts paintings by Luca Giordano, Giovanni Lanfranco, and sculptures by Cosimo Fanzago, we will plunge into the crowded and culturally rich streets of Naples. By stopping at both nondescript chapels and majestic churches, which may include the Cappella Sansevero, as well as the churches of San Domenico Maggiore and Santa Chiara, we can view some of the overlooked treasures that fill Naples' unassuming streets.
Caravaggio in Naples
The walk will continue on to San Lorenzo, an Angevin church containing important works by the court painter Luca Giordano, among others. If time allows, we may descend into the excavations beneath the church where we can see the ancient Greek, ancient Roman, and Medieval stratigraphy that lays beneath modern Naples. We will also visit the Pio Monte chapel and palace, a powerful example of 17th-century architecture that contains Caravaggio's magnificent Seven Works of Mercy. The walk concludes with the multilayered and sumptuously-decorated Neapolitan Duomo, a monument to elaborate Baroque architectural design.
Take Aways
A must for art lovers, this walk, which swerves in and out of the alleys and side streets of the lively historical center, will illustrate why Naples is an important component in the evolution of Italian art.


Where You'll Start
Tour Experts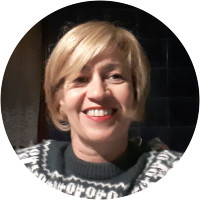 Born and raised in Naples, Francesca studied foreign languages and literature at Universita' degli Studi Orientale di Napoli. After a long career working abroad in Asia and Europe, Francesca returned to Naples to dedicate herself to sharing her love of her home city with visitors from around the world. An authorized guide of the Campania Region, she loves to help people discover this wonderful part of Italy. While most tourists come for Pompeii and the Amalfi Coast, Francesca's passion is Naples' historic city center which is uniquely beautiful and which never ceases to surprise and amaze even the most expert traveler.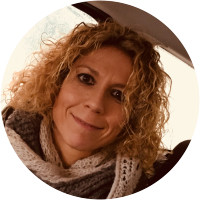 Gioconda earned a degree in Archaeology at Federico II University of Naples a PhD in the Archaeology of Magna Graecia with a focus on Roman Building Techniques. Her main interest is Roman architecture. As both a teacher and a licensed guide, Gioconda is at ease explaining complex concepts to adults and families. She is very passionate about sharing her deep love of archaeology and her knowledge about her hometown with clients from all over the world.
Francesca holds a PhD in Museology from the University of Naples Federico II where she also studied Art History. In addition she holds a Masters Degree in Art and Cultures From the University Suor Orsola Benincasa in Naples. She is a Native of Naples but she lived two years in Spain. She is fluent in English, Spanish and French. Besides her work as a licensed tour guide of the Campania Region, she translates books from English and Spanish and is a specialist in 18th century Art and private collections.
Reviews can only be left by Context customers after they have completed a tour. For more information about our reviews, please see our FAQ.
You did everything right! And Fiorella was fantastic; we learned so much, saw so much and had so much fun.
Oct. 31, 2019
Just keep the bar as high as it is.
May. 24, 2019
Thoughtful guide and tour. Engaging. Good pace. Thank you.
May. 16, 2019