Tour Details
Tour Description
Uncover the natural world's mysteries at the American Museum of Natural History. During this two-and-a-half-hour tour, you'll traverse through great halls of dinosaur bones and meteorites with a specialized scholar that will engage your family using personally designed activities. Take a deep dive into these astounding artifacts and uncover the science and history that made it all possible.
Beginning in the Theodore Roosevelt Memorial Hall, we'll journey into the museum's galleries, where we'll examine some of the oldest relics within the museum's walls: ancient, massive flecks of asteroids, and Lucy, one of the most complete skeletons of an early hominid. From there, our specialist will guide your family through the great halls of dioramas, specimens, and skeletons from around the world, masterfully weaving engaging activities throughout our time together.
Depending on the expertise of the guide and the interests of the family, the guide will modify their itinerary to highlight different aspects of the collection. From impressive collections of skeletons to a supermassive scale model of the solar system, this family tour is sure to leave everyone filled with wonder.


FAQ
Where does the tour start? Where does it end?
The tour meets inside the Grand Gallery of the Museum. Your confirmation email will have the exact meeting point details along with a map. The walking tour ends inside the museum.


Do we need to pay a ticket to get in?
Yes, tickets are included with the purchase of this tour.


Is the American Museum of Natural History accessible?
Yes. Each entrance of the museum, as well as all floors and galleries, are accessible by wheelchair. Additionally, exhibits in the Hayden Planetarium have brail texts.


Where You'll Start
Tour Experts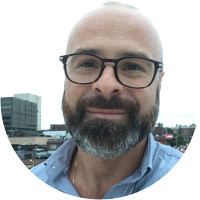 As an undergraduate student at St. Joesph's College, Ryan was able to obtain his bachelors degree in education, while minoring in history. It was during this time that his passion for history, specifically New York City history began to fully develop. Upon graduating, Ryan began working as a New York City public school teacher and completing his masters degree in history at Queens College. As a graduate student, Ryan was able to merge his passion for music with New York City history with the completion of his masters thesis, which analyzed Punk Rock and the social factors that led to its creation and development in New York City. Ryan continues to work as a social studies teacher in New York City and enjoys experiencing all things the world has to offer through travel, culture, and shared experiences with new people.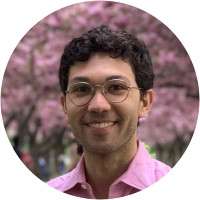 David is a life-long New Yorker and a current PhD student at the Bard Graduate Center for Decorative Arts, Design History, and Material Culture. He holds a B.A. in Anthropology and Archaeology from Columbia University and a M.A. in Anthropology and Museum Studies from the George Washington University and the Smithsonian Institution. His academic specialities lie in indigenous and non-Western art, but he also has a deep fascination with and knowledge of the history of New York City, peppered with all the fun facts of a local. David has worked as an educator in both schools and museums and has published internationally about museum pedagogy. When not exploring museums, he enjoys a good book, skiing, and walking around his Brooklyn neighborhood.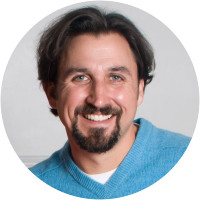 Jonathan was born in New York City and has spent most of his life in and around the bustling metropolis he loves so deeply. He received his BFA from the city's most vibrant art school then left for a year to explore London and receive his MFA from that city's most dynamic art school. He returned to work in one of the most notable art galleries in town, until his desire to tell stories and interact with those curious about New York's mysteries got the best of him. He has now been a local guide for nearly a decade and a half and would love to share some of his favorite tales with you.
Reviews can only be left by Context customers after they have completed a tour. For more information about our reviews, please see our FAQ.
Ryan was great! He knew so much, and he was engaging and helpful. The museum was so crowded that I could hardly believe it, but Ryan helped us have a great time. I'd definitely recommend him to someone else!
Dec. 31, 2022
Ryan was excellent! Our kids were captivated by his story telling and quite frankly so were we! He did a great job of providing some history and showing visuals and then gave us the opportunity to check things out before moving onto the next section of the museum. Thank you Ryan.
Jul. 26, 2022
Jonathan was fantastic! He did such a good job engaging with my nephews (4 & 2). He was able to easily customize how much time to spend in different parts of the museum (more dinasours and gorillas please!) based on what the kids wanted. And he also through in some interesting facts for the adults. He really was great and I'd highly recommend.
Dec. 3, 2021