Tour Details
Tour Description
The Metropolitan Museum of Art houses one of the most significant and comprehensive art collections in the world, spanning more than 5000 years of art history and containing more than 2.5 million objects. As with the Louvre in Paris, this massive museum of art can prove daunting to the first-time visitor. With this in mind, we've designed this "crash course" Met tour that is led by an art historian and provides a thorough overview of the museum's most important collections.

Please note: tour confirmation is pending reservations at the Met which are currently limited due to COVID capacity restrictions.
Introduction to the Met Museum
Beginning in the Museum's Great Hall, we'll start with a brief introduction to the museum, which first opened its doors in 1872, and discuss why it strategically borders the east side of Central Park in the very exclusive neighborhood of the Upper East Side. Since our guide is an art historian with extensive experience with the Met, he or she may share some inside stories about curating shows here, or research in the galleries before diving into the collections.


Our first stop will be in the Egyptian galleries where we'll see the Museum's world-famous collection of artifacts, including statuary, tomb decoration, and jewelry, which our guide will use to paint a portrait of Egyptian dynasties. We'll also visit the iconic Temple of Dendur, a Roman structure rescued from Aswan during dam construction, before moving on to the Chinese and Japanese galleries, where we'll see the Chinese Garden Court, a replica of a Ming dynasty scholar's courtyard.


As we move through the galleries with our guide we'll let the conversation glide from history to curating to the role of art in politics, work, and love. The tour is intentionally designed as a seminar-like experience so that participants can ask lots of questions and follow their interests.
Met Tour
Eventually, we'll shift gears and move into Western art of the modern era, periods well represented by the Met. Our art adventure will bring us face to face with masterworks by such artists as El Greco, Caravaggio, Rembrandt, Degas, Matisse, Sargent, and Picasso among others. It's an eclectic mix, to be sure. However, our guide will expertly weave a narrative skein from gallery to gallery, tying works together around themes and ideas, and creating a magical intellectual experience.


Our guide will also curate our time together by selecting a mixture of famous and lesser-known works and crafting a narrative around our interests and questions. Our visit may also include a stop to the Islamic, Ancient Near East or Greek and Roman galleries, or the light- and sculpture-filled atrium of the American Wing, depending on time and interest.


This tour is designed to provide a general overview of the Met Museum and its collections.
Booking Instructions
As part of this tour, we will provide pre-purchased entry tickets to the Met Museum, which allow you to skip the long entry lines to the museum. These will be added to your cart when you check out. Your guide will have these with him/her on the day of the walk. All ticket sales are final and cannot be refunded.

However, due to enhanced COVID-19 safety precautions at this venue, there will be a mandatory security line which we must wait in together.
FAQ
Where do we meet? Where does it end?
The walk starts and ends at the Metropolitan Museum of Art. Your confirmation email will have the exact meeting point details along with a map.


Will you pre-purchase tickets?
We pre-purchase tickets to the museum. Your guide will have them on hand.


What if it's raining?
Tours operate rain or shine, but this tour takes place almost entirely indoors.


Is this tour good for kids and teens?
Yes! We have some excellent family-friendly guides who can appeal to the learning styles of children. We also have a separate
Met tour for kids
called Stories in Art designed for families with children 12 and under. When booking, please provide us with information about your children such as favorite school subjects, and hobbies. This way we can match you with the best possible guide.
Is this walk mobility friendly?
Overall, the museum is mobility friendly. There are wheelchair-accessible entrances, elevators, and wheelchairs that are freely available to use. If you require a wheelchair, please mention this in the notes section when placing your order.
Where You'll Start
Tour Experts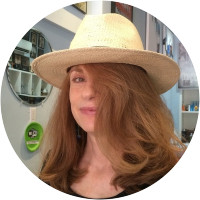 A specialist in Renaissance and Baroque art, Irina teaches art and architectural history at Columbia University where she also earned her PhD in 2003. She has published numerous articles in her field, worked for several New York Old Master galleries, and received fellowships for her academic work from the National Gallery in Washington, the Fulbright Foundation, the Getty, the Society of Fellows and the Italian Academy (both at Columbia) and the American Philosophical Society. In addition to teaching in her area of specialization, Irina, a native New Yorker with a deep interest in local history, has been offering a class on the architecture of New York City at Columbia for the past four years.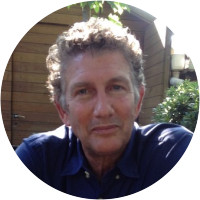 Louis Mazzari has taught American history, art, and literature for a dozen years in Istanbul, Turkey, at Bogazici University, the country's most renowned university, and he now also teaches in the City University of New York system. He has published books and articles on the cultural and political history of the U.S. with the university presses of LSU, Yale, and South Carolina. His New York work has included a study of the documentary aesthetic of photographer Berenice Abbott. Mazzari previously served as managing editor of the anthropology journal Identities: Global Studies in Culture and Power, and he worked on the editorial staff of the Harvard Educational Review. His years in a variety of classrooms have focused on the intersection of the artwork and its cultural history, and he speaks to American art's profusion and its diversity of intentions and effects. That mix of art and culture is at the center of his presentation of the abundance of the Met's American Wing.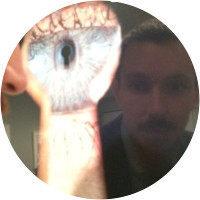 Born in England but raised in Amherst, MA, John is a specialist in modern and contemporary art history and is always especially excited to share his knowledge of these fields. He received a PhD from Emory University in 2015. His dissertation analyzes new art forms that emerged in the 1960s. From 2015-2017, he was a postdoctoral curatorial fellow at the National Gallery of Art. He has taught at Harvard University, the Pratt Institute, the Fashion Institute of Technology, George Washington University, and UMass. Whether offering introductory surveys or specialized graduate courses, he always leads classes on visits to area art galleries and museums. John is the author of articles in various peer-reviewed journals and has delivered papers and lectures at a range of institutions, including the National Gallery of Art, the Whitney Museum of American Art, Princeton University, and Harvard. Additionally, he was the recipient of major fellowships from the Whitney Museum of American Art and the American Council of Learned Societies/Henry Luce Foundation. Prior to graduate school, John taught English in Salamanca, Spain. He offers tours in Spanish and is accustomed to interactions with non-native speakers of English.
Reviews can only be left by Context customers after they have completed a tour. For more information about our reviews, please see our FAQ.
It was excellent. Berfu was wonderful!
May. 16, 2023
The tour was amazing. Isabelle has a lot of knowing to share. I loved the experience.
Mar. 24, 2023
We got to experience parts of the museum that we otherwise would not have visited.
Mar. 23, 2023