Tour Details
Tour Description
Please note: tour confirmation is pending reservations at the Met which are currently limited due to COVID capacity restrictions.

The Metropolitan Museum of Art is among the most-visited institutions across the globe, and is home to many of the world's most influential pieces of art. During our 2-hour Met After Dark tour, we'll get the chance to see the museum in the rare beauty of evening light, as the crowds dissipate for the day. We'll explore selected works in the museum's collection with an expert in art history, whose specialized knowledge and tailored approach will help bring these artworks to life.
Met Museum at Night

We'll begin the tour with a sunset viewing of the Temple of Dendur, exploring the monumental temple as if on the shore of the Nile at dusk. We'll then work our way through the American Wing, where the building's original copper lights illuminate the wing's emblematic golden Diana sculpture.

Depending on the group's interests, we'll weave our way through tucked corridors to discover some of the museum's most beautiful hidden gems, like a Ming Dynasty garden, larger-than-life Rodin sculptures, and starlit Roman busts.

No matter what your interest or level of expertise, our expert art historian will ensure you'll leave the museum with a deeper understanding of the collections and better tools to view art, all in time for dinner!



Booking Instructions
As part of this tour we will provide pre-purchased entry tickets to the Met Museum, which allow you to skip the long entry lines to the museum. These will be added to your cart when you check out. Your expert will have these with him/her on the day of the walk. All ticket sales are final and cannot be refunded.



FAQ
Is this tour wheelchair accessible?
Yes, this tour is wheelchair accessible.
Where You'll Start
Tour Experts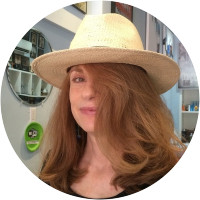 A specialist in Renaissance and Baroque art, Irina teaches art and architectural history at Columbia University where she also earned her PhD in 2003. She has published numerous articles in her field, worked for several New York Old Master galleries, and received fellowships for her academic work from the National Gallery in Washington, the Fulbright Foundation, the Getty, the Society of Fellows and the Italian Academy (both at Columbia) and the American Philosophical Society. In addition to teaching in her area of specialization, Irina, a native New Yorker with a deep interest in local history, has been offering a class on the architecture of New York City at Columbia for the past four years.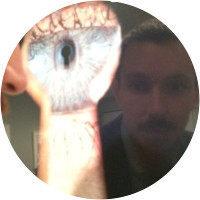 Born in England but raised in Amherst, MA, John is a specialist in modern and contemporary art history and is always especially excited to share his knowledge of these fields. He received a PhD from Emory University in 2015. His dissertation analyzes new art forms that emerged in the 1960s. From 2015-2017, he was a postdoctoral curatorial fellow at the National Gallery of Art. He has taught at Harvard University, the Pratt Institute, the Fashion Institute of Technology, George Washington University, and UMass. Whether offering introductory surveys or specialized graduate courses, he always leads classes on visits to area art galleries and museums. John is the author of articles in various peer-reviewed journals and has delivered papers and lectures at a range of institutions, including the National Gallery of Art, the Whitney Museum of American Art, Princeton University, and Harvard. Additionally, he was the recipient of major fellowships from the Whitney Museum of American Art and the American Council of Learned Societies/Henry Luce Foundation. Prior to graduate school, John taught English in Salamanca, Spain. He offers tours in Spanish and is accustomed to interactions with non-native speakers of English.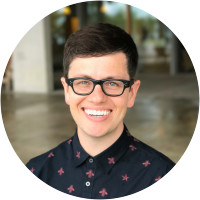 Mitch holds undergraduate and graduate degrees in History and Philosophy from the University of Paris, Sorbonne. His passion for urban history began during his 7 years in Paris, where he worked in his spare time as a city guide and teacher of history and philosophy. His scholarly work has focused on theories of truth as they express themselves in art, literature and theology. Since moving to New York City 12 years ago, he has authored four books on east coast cities, and actively pursues his side-passions for composing classical music (he recently premiered his second opera), and photography (his work has appeared in the New York Times, The New Yorker and Time, amongst other
Reviews can only be left by Context customers after they have completed a tour. For more information about our reviews, please see our FAQ.
Isabelle was an outstanding guide! We had been to the Met previously, but she shed a new light on the things we had seen before and showed us galleries that we had never set foot in. We absolutely loved every second of the tour and hope to have Isabelle show us around other museums in the future!
Jul. 31, 2022
Irina is a great, personable guide. The small-scale of a Context tour is a great way to really benefit from her serious depth of knowledge about her subject.
Feb. 29, 2020
fantastic tour! loved John!
Feb. 22, 2020