Tour Details
Tour Description
Manhattan's 5th Avenue has remained one of the busiest streets in New York, but few take time to recognize the history and architecture that created the most glamorous avenue in the city. A combination of wealth and some of the most famous Gilded Age architects such as McKim, Mead & White, developed the epicenter of New York City's high society. While many mansions along 5th Avenue in New York's Upper East Side have been demolished, there are a select few homes and private elite clubs that still, exist giving us a glimpse of Beaux-Arts and Renaissance styles that transport us back to the Gilded Age. Travel back in time with your guide as you imagine what it would feel like to be an elite New Yorker during the late 18th and early 19th century as you hear the stories and tales of the wealthiest New York city families during that time.
Itinerary Details:
Our tour begins from the iconic facade of the Plaza Hotel, which has hosted an array of famous patrons since its inception in 1889. For a moment we'll imagine ourselves staying in a room next to Kings, presidents, and stars of the stage who have all gathered for events at this prestigious property. Our expert will teach us about the many upgrades and improvements this landmark institution has cycled through while remaining true to the vision of the original architectural designers–even as it was torn down to rebuild. From here we venture through Grand Army Place, which is a spectacle of Beaux-Arts architecture dating back to 1916.
As we make our way up 5th Avenue we will encounter several famous private schools and clubs which have stood the test of time. Wealthy Upper East Side families have been patrons of these institutions for decades, and they remain to be the most exclusive educational institutions and social clubs within New York. We'll create a vivid picture of the men dressed in their finest suits during a time when women weren't allowed at these social clubs, as we look at the outside structure and images of the clubs that still have strict house rules. As we journey into the neighborhood, we'll retrace the steps of famous families such as the Vanderbilts, Buchanans, and Roosevelts as we view their gorgeous mansions from the street level.
From here we venture towards the Frick Mansion, now one of the premier art museums in the city. It was constructed in 1912–1914 by Thomas Hastings of Carrère and Hastings and is undergoing improvements. The former resident Henry Clay Frick was the industrialist and art patron who commissioned the mansion, creating the home to an abundance of the Gilded Age's collection. The tour concludes near the Ukrainian Institute of America–built from 1897 to 1899. Once the hold of businessmen Isaac D. Fletcher and Harry F. Sinclair, it has been an iconic example of the eclectic French Renaissance style by C. P. H. Gilbert and is a key component of the Upper East Side's collection of beautiful historical mansions.
FAQ
Can we customize what we see on this tour?
The guide has selected these locations along the route because of their importance and value in the story they tell of these neighborhoods. All of our tours are meant to be conversational and on occasion, guides will choose to visit some landmarks vs. others based on clients' interests and how much walking they are up for.
Will we be able to enter the mansions?
Most of the mansions are inhabited by New Yorkers while some are repurposed as museums and institutions. We may be able to view one or two from the lobby/entrance. The private social clubs are restricted to members only.
Can we do this tour without walking?
This is a walking-only tour. Please expect to cover 1.6 miles more or less, have comfortable shoes on and prepare for the weather.
Where You'll Start
Tour Experts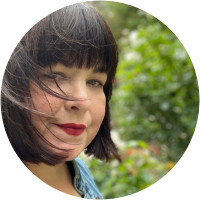 Michele is an accomplished writer and film producer. She has written about famous New Yorkers including Dorothy Parker, Evelyn Nesbit, and Mae West. Her documentary film work has included topics ranging from the silent movie era to World War II to the Olympics. An authority on the 1920s, she is currently working on a feature documentary about the first Hollywood scandal. Michele also teaches film history classes at the New York Public Library. She received a master's degree in English literature from Simmons University.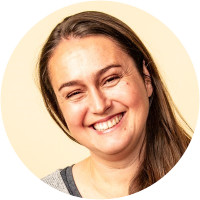 Manuela is an Italian architect, longtime New Yorker, and licensed New York City tour guide. She has a Master's Degree in Architecture, specializing in interior and industrial design. She is a member of the Guide Association of New York (GANYC), one of the oldest tour guide associations in America. She is fluent in English and a native Italian speaker. Manuela has extensive experience in guided walking tours, with small groups, families, and kids of all ages. Her love for this amazing city shows in each segment of her tours. She looks forward to the opportunity to share her passion with clients and help them discover the history, architecture and secrets of the city around every hidden corner to create long-lasting memories!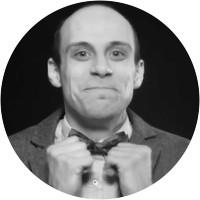 Ethan has been working in the arts and culture sector as a tour guide, experience designer, consultant and programmer for nearly two decades. He is the founder of an audience-building project focused on crafting unique experiences in museums and culture spaces to encourage new attendees. He has created tours of museums, cities, and cultural sites on every continent, except Africa and Antarctica, and has worked with organizations as diverse as the National Park Service, the Central Park Zoo, SFMOMA, The National Museums of Norway, California Academy of Sciences, Chicago Cultural Alliance and Te Papa Tongarewa in New Zealand. A seasoned storyteller, Ethan loves to dig for little-known backstories and unique personal histories that make spaces and places come to life. When he's not leading a tour, Ethan can be found sipping craft beer, strolling his home neighborhood of DUMBO, and teaching the Audience Development course as a part of Baruch College's Arts Administration MA program.
Reviews can only be left by Context customers after they have completed a tour. For more information about our reviews, please see our FAQ.
We thoroughly enjoyed our Gilded Age tour, which, even though many buildings have been torn down, still features several that convey the splendor of that special time for America's very wealthy. Michele was well-informed and conducted the tour at just the right pace for the three of us. Thank you, Michele!
Apr. 27, 2023
As usual our guide was very knowledgeable and interesting.
Apr. 11, 2023
Michele was personable, knew her subject and had lots of good anecdotes. The subject was engaging. The weather was delightful.
Apr. 7, 2023