Tour Details
Tour Description
New York City's South Village is home to some of the best and most traditional Italian food that can be found in New York. Sampling pasta, pizza, arancini, Italian meats, and of course pastries will transport you to Italy within the first bite. Along the way, we'll pass by some historical churches and Italian clubs that pay tribute to the early settlers of the neighborhood. Together we'll walk away with a better understanding of the history of Italian foods, the flavors, and ingredients used to make what some consider one of the best and most popular cuisines around the world.
Itinerary Details
Our tour begins from Garibaldi Plaza, honoring the contributions made by Giuseppe Garibaldi – a leader of the Italian Unification. From here we enjoy a stroll down Bleeker street, venturing into several world-renowned shops and cafés as we go. We may decide to pause at Pane Pasta, a family-owned Sicilian restaurant with an endless array of regional specialties to sample. Or we may choose to begin with a slice of fresh pizza at Coppola, which brings several delicious cuisines of Palermo into the heart of South Villiage.

From here, we stroll towards the neighborhood's premiere church, Our Lady of Pompeii – founded in 1892 as a national parish to serve Italian-American immigrants who settled in Greenwich Village. Over time it became the American equal to Italy's own Our Lady of Pompeii. Next, we stroll down MacDougal Street, lingering in front of several famous bars and pubs – often frequented by celebrities Bob Dylan in their hey-days.

During our time together we'll encounter The Church of St Anthony of Padua, America's earliest extant Catholic church, and several key monuments dedicated to the Italian American immigrants who built up the neighborhood together. As our tour concludes, we'll visit several other key restaurants and cafes which have each played a critical role in adapting and preserving classic cuisines which are foundational to the Italian-American heritage.
FAQ
Can we customize what we taste on this tour?
The guide has selected these locations and the foods because of their significance to Italian culture and history. The tasting fee includes these selections. If you have food allergies, the tastings can be customized in advance.
What if it rains?
In New York, we experience all climates. This tour will run in the rain, snow, and unfavorable weather. Dress appropriately as most of the tour and tastings are spent outside.
Can we do this tour without walking?
This is a walking-only tour. Please expect to cover 1 mile more or less, have comfortable shoes on.
Can I learn more about Italian Food before my tour?

Yes! Context is proud to offer several Italian-themed cooking classes. For additional details,
click here.
Where You'll Start
Tour Experts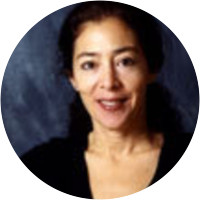 Alexandra Leaf is a culinary historian and cookbook author. She writes for a variety of publications including The Philadelphia Daily News, Gastronomica and Country Living and most recently SAVEUR. She has been featured on radio and television, including NPR and CNN, and in such print media as The New York Times, Food and Wine, and Travel and Leisure. Alexandra is a member of Les Dames d'Escoffier International; is a board member of The New York Food Museum; and is former chair of Culinary Historians of New York. Alexandra holds a Masters' degree in Comparative Literature from NYU and speaks fluent French and Italian. In 1992, she was awarded a Soros Foundation Teaching Fellowship and in 2002 was cited for her outstanding contribution to the James Beard Foundation. Her award-winning (IACP) cookbook "Van Gogh's Table at the Auberge Ravoux" (Artisan Books, 2001) has just been reissued in paperback. In 2002, the French edition of the book was published by Hoebecke. Alexandra's first book, "The Impressionists' Table: Recipes and Gastronomy of 19th Century France" was published in 1994 by Rizzoli International. Alexandra is a well-known expert on chocolate and is the principal organizer of the 92nd St. Y's annual World Chocolate Extravaganza. She lectures around the country on the history, manufacture and appreciation of fine chocolate. In addition, she teaches tasting classes at the Institute for Culinary Education and at the 92nd St. Y in New York City where she resides.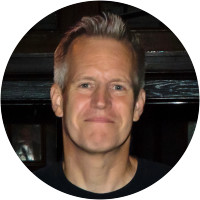 Dave Cook is a New York-based photojournalist. Since 2005 his website Eating In Translation has explored lesser-known food in the five boroughs of the city and, occasionally, farther afield. Dave's work has also appeared in The Art of Eating; Culinary Backstreets; The New York Times; Savoring Gotham: A Food Lover's Companion to New York City; and many other publications.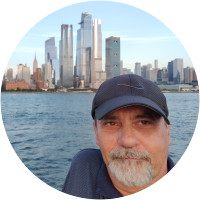 Francesco was born in Sicily and grew up in New York. He graduated with a Master's degree in Architecture and worked professionally in that field for his entire career. When he retired, Frank started leading tours of his city as a way to share New York with visitors from all over the world. When leading tours of the history, architecture and food scene of NYC, Frank is introducing visitors, or new friends, to this intriguing city, revealing its hidden and sometimes forgotten past, in order to better understand its present. A true "Cicerone", storytelling is at the center of Frank's tours and he introduces visitors to the characters from New York's rich history, from his Sicilian grandmother to Emily Roebling, a little know contributor to the construction of the Brooklyn Bridge. Frank's passion for all things New York shines through on his tours all over Manhattan.