Tour Details
Tour Description
New York City's South Village is home to some of the best and most traditional Italian food that can be found in New York. Sampling pasta, pizza, arancini, Italian meats, and of course pastries will transport you to Italy within the first bite. Along the way, we'll pass by some historical churches and Italian clubs that pay tribute to the early settlers of the neighborhood. Together we'll walk away with a better understanding of the history of Italian foods, the flavors, and ingredients used to make what some consider one of the best and most popular cuisines around the world.
Itinerary Details
Our tour begins from Garibaldi Plaza, honoring the contributions made by Giuseppe Garibaldi – a leader of the Italian Unification. From here we enjoy a stroll down Bleeker street, venturing into several world-renowned shops and cafés as we go. We may decide to pause at Pane Pasta, a family-owned Sicilian restaurant with an endless array of regional specialties to sample. Or we may choose to begin with a slice of fresh pizza at Coppola, which brings several delicious cuisines of Palermo into the heart of South Villiage.

From here, we stroll towards the neighborhood's premiere church, Our Lady of Pompeii – founded in 1892 as a national parish to serve Italian-American immigrants who settled in Greenwich Village. Over time it became the American equal to Italy's own Our Lady of Pompeii. Next, we stroll down MacDougal Street, lingering in front of several famous bars and pubs – often frequented by celebrities Bob Dylan in their hey-days.

During our time together we'll encounter The Church of St Anthony of Padua, America's earliest extant Catholic church, and several key monuments dedicated to the Italian American immigrants who built up the neighborhood together. As our tour concludes, we'll visit several other key restaurants and cafes which have each played a critical role in adapting and preserving classic cuisines which are foundational to the Italian-American heritage.
FAQ
Can we choose what we taste on this tour?
The expert has selected these locations and the foods because of their significance to Italian culture and history. The tasting fee includes these selections. If you have food allergies, the tastings can be adapted in advance but please let us know in your order notes.
What if it rains?
In New York, we experience all climates. This tour will run in the rain, snow, and unfavorable weather. Dress appropriately as most of the tour and tastings are spent outside.
Can we do this tour without walking?
This is a walking-only tour. Please expect to cover 1 mile more or less, have comfortable shoes on.
Can I learn more about Italian Food before my tour?

Yes! Context is proud to offer several Italian-themed cooking classes. For additional details,
click here.
Where You'll Start
Tour Experts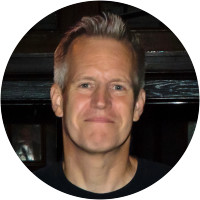 Dave is a New York-based photojournalist. He has been exploring lesser-known cuisine throughout the five boroughs of the city since 2005 on his website Eating In Translation. Dave's work has also appeared in The Art of Eating, Culinary Backstreets, The New York Times, Savoring Gotham: A Food Lover's Companion to New York City, and many other publications.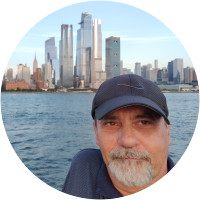 Francesco was born in Sicily and grew up in New York. He graduated with a Master's degree in Architecture and worked professionally in that field for his entire career. Once he retired, Frank began leading tours of his city as a way to share New York with visitors from all over the world. By leading tours on the history, architecture and food scene in NYC, Frank is introducing visitors, or new friends, to this intriguing city, revealing its hidden and sometimes forgotten past, in order to better understand its present. A true "Cicerone," storytelling is at the center of Frank's tours. He introduces visitors to the characters from New York's rich history, from his Sicilian grandmother to Emily Roebling, a little know contributor to the construction of the Brooklyn Bridge. Frank's passion for all things New York shines through on his tours all over Manhattan.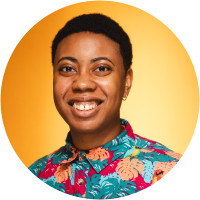 Kendra brings her years of experience in both teaching and performance to help create an immersive and engaging tour. Kendra received a B.A. in Ethnicity, Race and Migration from Yale in 2014, and then spent the next few years teaching gardening, nutrition, and culinary history to grades K-12. She has family roots in New York City and was born just an hour away, allowing for frequently trips to see family and friends. These visits helped her to develop a map and history of the city that never sleeps at a young age. Kendra's love of New York shines through all of her anecdotes and tales about the city. She also is a professional performer and will ensure that you are both educated and entertained. Kendra's academic background and diverse experiences give her the ability to contextualize the history and diversity of New York in a way that is accessible to visitors.
Reviews can only be left by Context customers after they have completed a tour. For more information about our reviews, please see our FAQ.
Frank was knowledgeable and accommodating. Food was amazing. Had a wonderful time
Mar. 30, 2023
Our evening with Frank was an absolute delight! He seamlessly blended the history of Italian immigration to America with stories of the South Village and the food we tasted. He is clearly passionate about meeting new people, leading tours, and elaborating on fun facts that make New York such a magical place. Having lived in New York for a large part of my life, Frank helped me see the village as if for the first time! What a gift to gain a new perspective and bookmark some new spots to frequent while I'm here!
Dec. 9, 2021