Tour Details
Photos & Highlights
Get the inside scoop of the history behind the musical as you about the role of George Washington, Alexander Hamilton and other key figures in early American history
Led by an expert in Revolutionary and Colonial American history
Trinity Church, Fraunces Tavern, Bowling Green, and Federal Hall
Tour Description
In the hip-hop musical Hamilton we learn about America's immigrant founding father and the Revolutionary War. But, who was Hamilton? Where does the play depart from history? And how did the Revolutionary War impact New York City? In this three-hour walking tour of Hamilton's New York we'll dive into the history of the late colonial period, explore the Revolutionary War in NYC, and discuss the Hamilton's role in establishing American independence and how this impacts what, and who, America is today.
Hamilton Tour NYC
We'll begin this Hamilton Tour together at the southern-most tip of Manhattan, which was founded as New Amsterdam by the Dutch in 1643. Its proximity to the Hudson River was a contributing factor in the colony's prosperity and economic growth, and it eventually became the most important port for the British Empire. Hamilton himself was born and raised in the West Indies, was orphaned at age 13, and arrived to the colonies in 1772. He quickly became involved in politics, joining the militia and later serving as Washington's chief of staff during the war. At the present-day site of the Museum of the American Indian, we'll explore Hamilton's immigrant identity and consider the multi-ethnic communities that were already beginning to grow and shape what would eventually become the United States.
The Revolutionary War and 1776
Walking through Battery Park and on to Bowling Green, we'll study the political position of these parks in protecting New York into the 18th century. Here, we'll focus on the shift from Dutch colonization to the British Empire and Hamilton's important role in the Revolutionary War. Ever-increasing economic trade, combined with the Seven Years War and increased angst about imperial taxation, caused colonists to revolt, resulting in a series of key events such as the Second Continental Congress and Battle of Yorktown, in which Hamilton played a crucial role. We'll discover more about Hamilton's friendship with figures like Marquis de Lafayette and John Laurens, their influential roles in the war and their contributions to the colony's independence from Great Britain.
Becoming the United States of America
Passing by Fraunces Tavern, a popular meeting spot for the Sons of Liberty and where Washington bid his famous farewell, we'll look at the role of Hercules Mulligan, a friend of Hamilton's, in serving as spy and saving Washington's life on two occasions. Walking towards Trinity Church, we'll consider the role of religion in the British Empire during the eighteenth century, and visit the gravesite of Hamilton, his wife Eliza, and Angelica Schuyler. Our time together will end near City Hall Park and the US Treasury, to which Hamilton was appointed Secretary, and was just one of many legacies he left during his prolific career after the war.
Take-Aways
The colonial past is still very much present in modern-day New York, as evidenced by the immense popularity of the musical and renewed interest in Hamilton's life. By piecing together sites with key figures and events from the Revolutionary War, we will uncover a picture of the country's most formative time period.


FAQ
Where do we meet?
Generally speaking, the walk begins near Battery Park in Lower Manhattan. Your confirmation email will have the exact meeting point details along with a map, and 24 hour phone number for any last minute issues.


Where does the tour end?
Generally speaking, the walk ends near Trinity Church, located at 75 Broadway.


What if it's raining?
Tours operate rain or shine, but in the case of inclement weather, your guide will modify the tour so more time is spent indoors. It never hurts to have an umbrella on hand.


Is this a walking intensive tour?
This walk covers about 2 miles overall at a gentle pace. There are occasional opportunities to sit, use the bathroom, and get something to drink if needed.
Where You'll Start
Tour Experts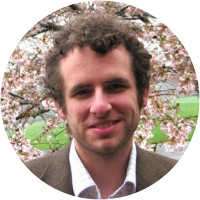 Ben Rubin holds a bachelor's degree from Hanover College, a Master's from Western Carolina University, and is completing his Ph.D. at Drew University. He is also a graduate of the Cornell School of Criticism and Theory at Cornell University. His work has been published in the Journal of Backcountry Studies and in Southern Campaigns of the American Revolution. In addition to academic experience, Ben worked as a docent at the Biltmore House in Asheville, and as a whitewater raft guide on the Nantahala River.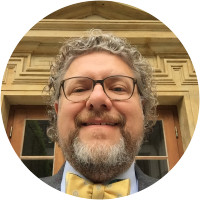 Christopher has called New York City home since 1989, combined with many years living, studying, and working in Europe and the Middle East. Having been an expat in 7 countries, he knows how important it is to make guests feel welcome in an unfamiliar city. This motivates him to share his knowledge of New York City with others, and he wants to help all visitors gain unique insight into special places in his favorite city. Christopher has a PhD in history from Columbia University, has worked for universities and educational non-profits around the globe, and is interested in cultural and intellectual exchange, especially through education, cuisine, and travel.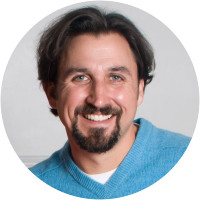 Jonathan was born in New York City and has spent most of his life in and around the bustling metropolis he loves so deeply. He received his BFA from the City's most vibrant art school then left for a year to explore London and receive his MFA from that City's most dynamic art school. He returned to work in one of the most notable art galleries in town until his desire to tell stories and interact with those curious about New York's mysteries got the best of him. He has now been a local guide for nearly a decade and a half and would love to share some of his favorite tales with you.
Reviews can only be left by Context customers after they have completed a tour. For more information about our reviews, please see our FAQ.
Benjamin was fantastic with great energy! His was packed with information, facts and stories about Old New York. The whole tour was so much fun and super interesting. Our 11 and 13 year old kids had a great time learning about this portion of US (and pre-US) history. We appreciated the excellent mix of outside and inside things to look at - a short walk through a historical building or pub really brought things to life, as did Benjamin's stories of how life worked in those days. We were riveted and appreciated his interest in our interest! We had done a Freedom Trail tour in Boston in the spring and Benjamin made many connections that enriched the content. Benjamin did a great job and gave us a new appreciation for this history of the Financial District.
Nov. 29, 2022
The tour was just disappointing. The facts were less detailed than the plaques on the street. The pace was slow and confusing. We were all expecting a guided tour and didn't get that. We take private tours fairly often and won't be booking again. We cut it short and downloaded a self guided tour off of Google.
Jun. 20, 2022
Ben was great. Perfectly tailored the tour to appeal to both a 10 year old and her 43 year old dad. Good pace, fun, learned a ton. Will tell my friends visiting the city to do the tour too.
Mar. 24, 2022