Tour Details
Tour Description
The American Museum of Natural History is among one of the largest natural history museums in the world. Its collection houses massive T. Rex skeletons, a 15.5 ton meteorite, and animal dioramas from across the globe. During this 2 and a half hour tour, you'll take a deep dive into these astounding artifacts and uncover the science and history that made it all possible with the guidance of a specialized scholar.
Beginning in the Grand Gallery, we'll cover the founding history of this 150 year old institution, and discover how it came to house such important wonders. Journeying into the museum's galleries, we'll set the stage by examining the oldest relics within the museums walls: ancient, massive flecks of asteroids, and Lucy, one of the most complete skeleton of an early hominid. From there, with the specialized guidance of an expert, you'll be lead through the renowned galleries of dioramas, specimens, and skeletons from around the world.
The tour will conclude at the Hayden Planetarium, where we may pause in the grand scale of the newly designed hall to consider the objects that we viewed, the institution that houses them, and the wonder of our natural world.
FAQ
Where does the tour start? Where does it end?
The tour meets inside the Museum. Your confirmation email will have the exact meeting point details along with a map, and 24/7 phone number. The walking tour ends inside the Museum.


Do we need to pay a ticket to get in?
Yes, tickets are included with the purchase of this tour.


Is the American Museum of Natural History accessible?
Yes. Each entrance of the museum, as well as all floors and galleries are accessible by wheelchair. Additionally, exhibits in the Hayden Planetarium have brail texts.


Is this tour good for kids and teens?
Yes! We have some excellent family friendly experts who can appeal to the learning styles of children. We have a separate
American Museum of Natural History for Kids
tour just for families with children 12 and under. When booking, please provide us with information about your children such as favorite school subjects, and hobbies. This way we can match you with the best possible docent.
Where You'll Start
Tour Experts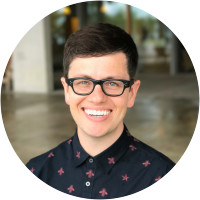 Mitch holds undergraduate and graduate degrees in History and Philosophy from the University of Paris, Sorbonne. His passion for urban history began during his 7 years in Paris, where he worked in his spare time as a city guide and teacher of history and philosophy. His scholarly work has focused on theories of truth as they express themselves in art, literature and theology. Since moving to New York City 12 years ago, he has authored four books on east coast cities, and actively pursues his side-passions for composing classical music (he recently premiered his second opera), and photography (his work has appeared in the New York Times, The New Yorker and Time, amongst other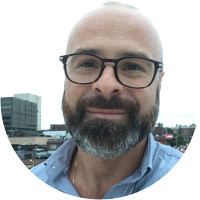 As an undergraduate student at St. Joesph's College, Ryan was able to obtain his bachelors degree in education, while minoring in history. It was during this time that his passion for history, specifically New York City history began to fully develop. Upon graduating, Ryan began working as a New York City public school teacher and completing his masters degree in history at Queens College. As a graduate student, Ryan was able to merge his passion for music with New York City history with the completion of his masters thesis, which analyzed Punk Rock and the social factors that led to its creation and development in New York City. Ryan continues to work as a social studies teacher in New York City and enjoys experiencing all things the world has to offer through travel, culture, and shared experiences with new people.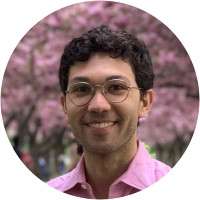 David is a life-long New Yorker and a current PhD student at the Bard Graduate Center for Decorative Arts, Design History, and Material Culture. He holds a B.A. in Anthropology and Archaeology from Columbia University and a M.A. in Anthropology and Museum Studies from the George Washington University and the Smithsonian Institution. His academic specialities lie in indigenous and non-Western art, but he also has a deep fascination with and knowledge of the history of New York City, peppered with all the fun facts of a local. David has worked as an educator in both schools and museums and has published internationally about museum pedagogy. When not exploring museums, he enjoys a good book, skiing, and walking around his Brooklyn neighborhood.
Reviews can only be left by Context customers after they have completed a tour. For more information about our reviews, please see our FAQ.
Ethan was incredibly knowledgable, entertaining, and charming. We would do another tour with him in a heartbeat!
May. 7, 2022
Not as in-depth as other Context Tours we have been on. It could be because the exhibits related to the guide's main interest have been closed for renovations.
Feb. 28, 2020
The guide showed up late. Went to the staff entrance. We were in the main entrance. She was not organized and the tour had no structure to it. We basically walked through various exhibits with no explanatory info. Sometimes she would wander away from us while we were left on our own. An audio tour would have been more informative. She could have picked out some highlights and provided insight into them. She basically walked us through the museum and never provided bathroom breaks or chance to sit. We had to ask for bathroom breaks and stopped to sit. I had the feeling that she did not want to be there as she told me more than once that she would be glad to let us go off on our own. The tour ended an hour early which was fine with me as it was a miserable experience. We have used Context in Europe an US and this was the worst tour ever. I want a full refund for this tour. Context, you failed big time on this one!!
Dec. 5, 2019