Tour Details
Tour Description
The American Museum of Natural History is among one of the largest natural history museums in the world. Its collection houses massive T. Rex skeletons, a 15.5 ton meteorite, and animal dioramas from across the globe. During this 2 and a half hour tour, you'll take a deep dive into these astounding artifacts and uncover the science and history that made it all possible with the guidance of a specialized scholar.
Beginning in the Grand Gallery, we'll cover the founding history of this 150 year old institution, and discover how it came to house such important wonders. Journeying into the museum's galleries, we'll set the stage by examining the oldest relics within the museums walls: ancient, massive flecks of asteroids, and Lucy, one of the most complete skeleton of an early hominid. From there, with the specialized guidance of an expert, you'll be lead through the renowned galleries of dioramas, specimens, and skeletons from around the world.
The tour will conclude at the Hayden Planetarium, where we may pause in the grand scale of the newly designed hall to consider the objects that we viewed, the institution that houses them, and the wonder of our natural world.
FAQ
Where does the tour start? Where does it end?
The tour meets inside the Grand Gallery of the Museum. Your confirmation email will have the exact meeting point details along with a map, and 24/7 phone number. The walking tour ends inside the Museum.


Do we need to pay a ticket to get in?
Yes, tickets are included with the purchase of this tour.


Is the American Museum of Natural History accessible?
Yes. Each entrance of the museum, as well as all floors and galleries are accessible by wheelchair. Additionally, exhibits in the Hayden Planetarium have brail texts.


Is this tour good for kids and teens?
Yes! We have some excellent family friendly docents who can appeal to the learning styles of children. We have a separate American Museum of Natural History for Kids tour just for families with children 12 and under. When booking, please provide us with information about your children such as favorite school subjects, and hobbies. This way we can match you with the best possible docent.
Where You'll Start
Tour Experts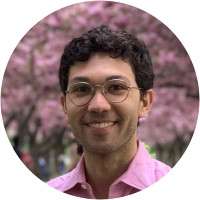 David is a life-long New Yorker with a B.A. in Anthropology and Archaeology from Columbia University and a M.A. in Anthropology and Museum Studies from the George Washington University and the Smithsonian Institution. His academic specialities lie in indigenous and non-Western art, but he also has a deep fascination with and knowledge of the history of New York City, peppered with all the fun facts of a local. David has worked as an educator in both schools and museums and has published internationally about museum pedagogy. When not exploring museums, he enjoys a good book, skiing, and walking around his Brooklyn neighborhood.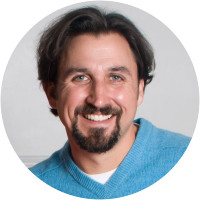 Jonathan was born in New York City and has spent most of his life in and around the bustling metropolis he loves so deeply. He received his BFA from the City's most vibrant art school then left for a year to explore London and receive his MFA from that City's most dynamic art school. He returned to work in one of the most notable art galleries in town until his desire to tell stories and interact with those curious about New York's mysteries got the best of him. He has now been a local guide for nearly a decade and a half and would love to share some of his favorite tales with you.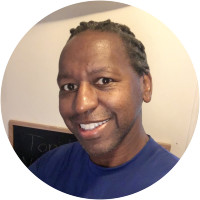 Albert has delivered New York City tours for over 14 years and it's his passion. He loves to introduce the city to new tourists as well as locals who are interested in discovering the history and development of their own backyard. Albert has an MFA from New York University and you may have caught him on screen or on broadway! He is an actor, singer and dancer and is also a teacher in theatre and dance. Blue Bloods, The Cobbler and Ragtime are just a few of his professional engagements. Albert brings NYC history and neighborhoods to life through his unique way of storytelling, engaging his clients from start to finish. As a professional guide and performing artist, actor and educator, he brings excitement to each tour, connecting the city's history to clients in unexpected ways.
Reviews can only be left by Context customers after they have completed a tour. For more information about our reviews, please see our FAQ.
It was all perfect.
Nov. 26, 2019
Jennifer was very personable and passionate. She was very receptive about how we wanted to spend our time in such a large museum and what types of insights we'd enjoy. For instance, she took us to the meteorite (which is interesting in its own right due to its sheer size and weight), but she explained the backstory of the Inuit community and the boy who begged for his fathers' remains. She even suggested outside sources (books and videos) so we could explore further. Without Jennifer, we would have enjoyed the exhibits more at face value than recognized the rich history (and often conflicting stories) behind how these exhibits made their way to the museum. In our case, Jennifer truly provided meaningful Context to our day in the American Museum of Natural History.
Jul. 16, 2019