Tour Details
About the Tour
Duration

From 1 Day to 6+ Days
Tour Description
With a team of highly qualified specialists in art history, urban planning, architecture, cuisine, social history, preservation, and many other locally relevant topics, we are uniquely equipped to design customized private New York City tours around almost any interest. Your New York City tour guide can design a wide variety of walks for people with special interests, lasting from 3 hours to 6+ days.
Custom Tour of New York City
Our network of native New Yorkers, architects, urban planners, journalists, preservationists, and other experts can draw up a private tour of New York custom designed to satisfy your curiosities. Not sure where to begin? Here are just a few of the itineraries we can arrange:
A New York neighborhood tour of SoHo's storied history and stunning collection of cast iron architecture
An in-depth look at Madison Square Garden and its environs
A custom look at the history and culture of the Garment District in the company of an art historian and former fashion model with stops for upscale shopping
An afternoon private tour of New York discovering Willamsburg's vibrant street art and ever-evolving streetscape
NYC Food Tours
Exploring with an appetite? A private New York City food tour is a superb way to delve deeper into the culture, history, and of course, cuisine that the city has to offer. We work with chefs, food historians, and cocktail experts to put together customized private tours. Here are a few suggested itineraries:
An immersive chocolate experience with one of New York's top chocolate experts.
A personalized NYC food tour through Brooklyn's up and coming micro-breweries
A focused look at French cuisine in New YorkNYC Art Tours
A private NYC art tour is the best way for you get a deep appreciation for New York's world class museums and galleries. In New York, our team of curators, art historians, and working artists would be delighted to tailor a NYC art tour to your particular interests and curiosities. Some of the tours we've arranged include:
A private tour of the Frick
A private tour of the Whitney Museum
A private tour of the Guggenheim
A customized gallery-hopping itinerary in Bushwick
A targeted look at the Greek and Roman collection at the Met
An in-depth exploration of the Met's Italian masters collection
A private tour of Giorgio de Chirico's work at the MoMA with an internationally recognized de Chirico scholar
A private tour of the Morgan Library
A two hour seminar in the Met's American Wing
A focused look at Dutch and Flemish painting at the Met
How to Book
When requesting a custom tour, please provide the following details in the Notes section when adding the walk to your shopping cart:
How many hours would you like the walk to be?
Which sites and museums would you like to prioritize? Do you want to just pass by or explore inside as well?
Describe your group
Once we receive your custom walk request, we'll review these details and follow up with you by email to refine your itinerary and give you final pricing.


Don't worry, we won't be charging your card at this point. Your order will go into our system as "pending."
Tour Experts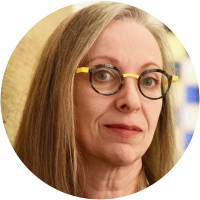 Cathy Kaufman is an adjunct professor of Food Studies at The New School, specializing in the intersection of food and culture. She was the associate editor of Savoring Gotham: A Food Lover's Companion to New York City (Oxford University Press, 2015) and is the chairman of the Culinary Historians of New York. Prior to receiving her master's degree in food studies from New York University, she was a professional chef and cooking teaching for 25 years.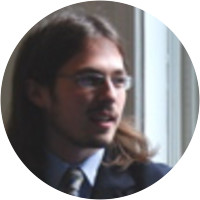 Matico Josephson has been a student of New York's built environment for as long as he can remember, and an explorer of the city's nooks and crannies for even longer. His curiosity has found an outlet in the History of Architecture, in which he has recently been pursuing a Ph.D. at NYU's Institute of Fine Arts. He will prepare a dissertation on modern architecture in Spain.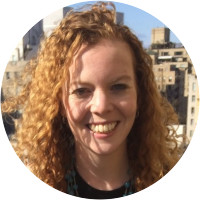 Becky studied urban history as an undergraduate at the University of Pennsylvania and for her master's at the University of Leicester, UK, researching nineteenth-century city planning and its social implications. In New York, she co-wrote a history of liquor distilling in the city and discovered musty secrets for guides in Time Out. A freelance writer, she primarily covers travel for publications like New York magazine, Travel + Leisure, and the Washington Post. The coolest place she's been in the city: behind the clock above Grand Central Terminal.
Reviews can only be left by Context customers after they have completed a tour. For more information about our reviews, please see our FAQ.
Monica was an excellent guide, knowledgeable, organized and included fun food elements into our tour. Only recommendation is to provide more detail in describing the meeting place we found two St Paul's chapels on google maps.
Nov. 13, 2019
So good. Monica was wonderful
Nov. 2, 2019
one of the best tours we have ever had. All enjoyed it and learned a great deal.
Jan. 20, 2018