Tour Details
Tour Description
New York's Lower East Side has been a gateway for many immigrant groups to the United States since the 19th century. But no group has left its imprint on this part of Manhattan more than the Jewish settlers from Russia and Eastern Europe who lived here from the early 20th century until the 1960s. This Jewish food and culture walking tour focuses on Jewish culture and food, and includes visits to historic synagogues as well as stops in such famous eateries such as Yonah Schimmel's, Russ & Daughters, and Katz's Deli.
Jewish Lower East Side
In the company of an expert in Jewish history and cuisine, we'll sample bialys, pickles, and, depending on the day, stroll through one of the city's best covered markets. The tour will also look at Jewish culture and politics, passing by some of the city's synagogues, including the oldest Russian Orthodox synagogue in the US. Our time together will also take us past the Forward newspaper's headquarters, a major site in the history of American socialism. In the end, we'll emerge sated with some of the best food in the city and a deeper sense of the cultural legacy of Jews in New York over the past century.
Booking Instructions
Please note any food allergies or intolerances in the Notes section when booking.
FAQ
Does this New York food tour cater for celiacs and those with gluten sensitivity?
Yes. We can taste at Russ and Daughters (mostly smoked fish and salads), Katz's Deli (we can order just a plate of the meat with pickles and not on a sandwich). We can also get gluten-free sweets from Economy Candy and pickles from The Pickle Guy. Please mention any dietary restrictions or allergies in the notes section when booking.
Where You'll Start
Tour Experts
Jennifer
Jennifer Abadi is a native New Yorker from Manhattan's Upper West Side. When not providing tours, she is researching, developing, and preserving Sephardic and Judeo-Arabic recipes and food customs. A culinary expert in the Jewish communities of the Middle East, Mediterranean, Central Asia, and North Africa, Jennifer teaches cooking at the Institute of Culinary Education (ICE) and at the Jewish Community Center Manhattan (JCC). She also offers private lessons and works for a variety of clients in the New York City area as a personal chef. Her first cookbook-memoir, "A Fistful of Lentils: Syrian-Jewish Recipes From Grandma Fritzie's Kitchen," is a collection of recipe and stores from her family. Her second cookbook, "Too Good To Passover: Sephardic & Judeo-Arabic Seder Menus and Memories from Africa, Asia and Europe" is her most recent book published in 2018. Please follow Jennifer on her blog www.TooGoodToPassover.com or on Instagram: https://www.instagram.com/jenniferabadi/ For further information on Jennifer's classes, lectures, demos, and other events, please review her website: www.JenniferAbadi.com.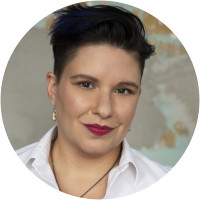 Sarah
Sarah Lohman is a culinary historian and the author of the bestselling and critically acclaimed book Eight Flavors: The Untold Story of American Cuisine. She focuses on the history of American food as a way to access stories of women, immigrants, and people of color, as well as address issues of racism, sexism, and xenophobia. Her work has been featured in The Wall Street Journal and The New York Times, as well as on All Things Considered She has ectured across the country, from the Smithsonian Museum of American History in Washington, DC to The Culinary Historians of Southern California.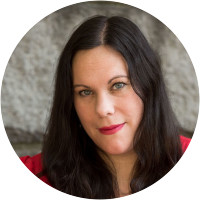 Jennifer
Jennifer Young is a writer, editor, and historian. Her writing on immigration history, cuisine, parenting, and Jewish culture has appeared in the Jerusalem Post, Time.com, and Atlas Obscura. The former Director of Education for the YIVO Institute for Jewish research, Jennifer has also worked at the Tenement Museum and the New-York Historical Society. She is interested in telling untold stories about American history and the surpising and unexpected ways that the past continues to speak to the present. She holds graduate degrees in anthropology and education, and completed doctoral work in American history at New York University. She also serves as a judge for New York City History Day.
Reviews can only be left by Context customers after they have completed a tour. For more information about our reviews, please see our FAQ.
Guide was completely unenthusiastic — she stood outside a few restaurants and gave a list of names of the owners with two obvious facts about the food. Then we walked to the next place and she did the same. All attempts to engage her failed.
Nov. 2, 2019
Jennifer was knowable, the food choices and places were authentic and plentiful, and I learned a great deal about the culture and history of this part of NYC. I would absolutely recommend this tour. Thank you.
Sep. 22, 2019
Jennifer was so informative and personable
May. 3, 2019