Tour Details
About the Tour
Duration

From 1 Day to 6+ Days
Tour Description
Need help planning a trip to Normandy? Drawing on our network of expert Normandy tour guides, we can work with you to create custom touring to suit your interests, from William the Conquerer and the Bayeux Tapestry to WW2 history. From a full-day to a full week, our planning experts have your trip covered.


How to Book
Whether you already have something in mind or want help crafting something entirely new, our dedicated planning specialists are on hand to make the most of your travels. Context planners, all travelers in their own right and experts in their dedicated territory, will partner with you to create an itinerary suited exactly to your needs and schedule.
Itinerary Inspiration
For those unsure of exactly what they'd like to do, below is an
example
Normandy itinerary to ignite your imagination; another good place to start brainstorming is with a perusal of our other
private Normandy tour options
:
Normandy in Three Days:

Day 1: Bayeux, Caen, and William the Conqueror
This tour is centered around the life and history of William the Conqueror, including a visit to the world-famous Bayeux Tapestry. The Tapestry narrates the story of the significant English invasion of 1066, providing a visual account of this fascinating period. If time allows, we will also have a look at the Bayeux cathedral, the preserved traces of the era of William the Conqueror in the Château de Caen, and the Abbey of Sainte-Trinité.
Day 2: Honfleur and the Seaside
This port is one of the prettiest of the northern French coast. Serving as an important strategic post in the Hundred Years' War, this picturesque location has quite a story. We'll talk about its relationship with explorers, its associated with Impressionist painters (such as Courbet and Monet) and discuss life in Honfleur today. Our tour will include the port and the celebrated wooden church in the town center. If time allows, we may also visit some of the other historic towns in the area, such as Deauville.
Day 3: Flavors of Normandy
Join an expert to experience the tastes of this rich region, from camembert cheese to cider and calvados (apple brandy).
FAQ
What is included in the Custom & Multi-Day itinerary of Normandy?
Cost details will vary based on exact itinerary, but all of our Custom & Multi-Day itineraries include the cost of your private guide. In many cases, vehicle/transportation costs may also be included in the quote we provide you. Your Context planning specialist will confirm exactly what is included in your personal itinerary before charging your credit card. (Note that accommodation is not included).
What information do you need from me in order to build a custom itinerary?
Our planning experts will be in touch to help you build your perfect tour, but in general, try to include the following pieces of information in your custom request form:
How many days would you like the tour to be?
Do you have specific goals for your trip?
Which sites and venues would you like to prioritize? Do you want to just pass by or explore inside as well?
Do you have any mobility concerns?
Who are you traveling with? What are their ages and interests?
How much does the Custom & Multi-Day tour cost?
Pricing will vary by itinerary. Your planning expert will provide an itinerary and pricing proposal for your trip before confirming your Context tour and charging your credit card.
How does the Custom & Multi-Day bookings process work?
Once you submit your custom request form (or contact us at
custom@contexttravel.com
), we'll get in touch via email or phone to review your ideas and finalize an itinerary. We only charge your credit card once all details have been confirmed.
Is this suitable for children and / or travelers with mobility challenges?
Yes. We can adapt the route based on the ages, needs, and interests of travelers in your party.
Tour Experts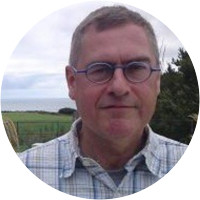 Alexander
Alexander got a First in modern history at Oxford and retains an abiding passion for the subject. He has lived and worked – mainly in publishing – in France for over twenty years, first in Paris and now in Normandy, where he is carrying out an eco-friendly restoration on his old fisherman's cottage in Port-en-Bessin. This small fishing port, noted for its scallops, is situated on the coast just 10 km north of the medieval splendors of Bayeux, and is tucked into the cliffs which separate the sites of the American and British D-Day landing beaches. His knowledge of the Normandy landings is enhanced by the fact that his father was a member of the British commando unit which liberated his adopted town in June '44, and indeed Alexander has recently published a book on this very subject. His love for the region also led him to study to qualify as an official regional guide, and sharing his enthusiasm for Normandy and its long history has become something of a vocation.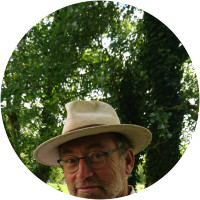 William
William studied history and art history at Bristol University and did his MA at the Sainsbury Centre for the Visual arts at the University of East Anglia Norwich, specializing in Westminster Abbey. He taught history to university entrance for ten years before marrying and settling in France where he set up his own tour guide business based in Caen, Normandy. In 1991 he became a nationally accredited Guide-conférencier des Monuments Historiques et des Sites, and a Guide-Interprète régional. Since 1994 he has written nine guide books for Pitkin Guides and the French publisher Pro Libris, all on the theme of D-Day and the battle of Normandy: these are sold in English and in French throughout the region and in every museum related to 1944. He has given lectures on Silver Seas cruises and the Silver Cloud II. Off season he teaches English to engineers and lawyers at the University of Caen - and writes. Since 2002 he has been the President of the Franco-British Association in Caen, the city where he intends to age gracefully.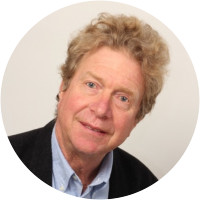 Geoffrey
A native of Australia, Geoffrey has been guiding in Normandy for over 17 years. He specializes in the D-Day landing beaches and Mont Saint Michel; however, he knows the whole region inside out and enjoys sharing this beautiful part of the country and its history to visitors of France.