Tour Details
Tour Description
Few people in history have enjoyed such a symbiotic relationship with their city as Benjamin Franklin in Philadelphia. Inventor, scientist, businessman, manager, politician, philosopher, and patron, Franklin embodied the eclectic but directed energy of booming Philadelphia in the mid- and late-18th century. In this 3-hour Ben Franklin tour, in the company of a historian, we'll use Franklin as a lens to discuss the social and political upheaval taking place in the city during the Colonial era. Visiting sites that include Franklin Court, we'll also discover the story of Franklin's life and career in Philadelphia.
Ben Franklin Tour
We'll begin our study of Franklin's life in Old City, the heart of 18th century Philadelphia. Starting in Elfreth's Alley—the oldest continuously-occupied street in America—we'll become acquainted with Franklin's early life in Boston as one of seventeen children, understanding the influences that spurred him onto his famous future as a polymath. We'll spend time looking at the multifaceted life of our subject, including his work as an inventor (beyond the kite-flying story) and as a manager (like his role as Postmaster General).


Man of Many Talents
Continuing towards Market Street, we'll discuss Franklin's other interests beyond his now-famous experiment to conduct electricity with a kite and a key. We'll look at his work as a printer, spending time at Franklin Court and the American Philosophical Society, which Franklin founded in 1743, and discuss his appointment as the first-ever Postmaster General in the US. We may have the opportunity to see how a newspaper was printed during this time, and understand Franklin's role in founding many of Philadelphia's institutions still in existence, including the first lending library, Pennsylvania Hospital, and the University of Pennsylvania.
The First American
We'll finish our time together examining Franklin's later life and his role in both local and global politics which earned him the nickname "The First American." His role in the Revolutionary War, participation in the Continental Congress and as signer of the Declaration of Independence firmly cements his name not only into the history of Philadelphia, but into American history.


Where You'll Start
Tour Experts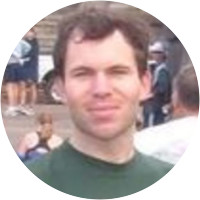 Tim
A native of Philadelphia, Tim Hayburn has long loved the history of his hometown. He formerly served as a tour guide in historic Philadelphia. Tim recently completed his doctorate in colonial American history with a focus on capital punishment in 18th century Pennsylvania from Lehigh University. Tim teaches US History at several of the area colleges.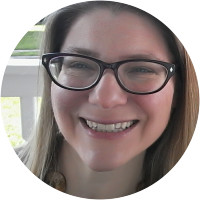 Justina
Justina's master's degree in early American material culture from the Winterthur Program at the University of Delaware complements well her interest and love of sharing Philadelphia with visitors. At the Philadelphia Museum of Art, she works as Site Manager for Mount Pleasant and Cedar Grove, two historic homes in Fairmount Park administered by the Museum. She also designs programs and trains guides to share the Museums' collections with the public. Working with Museum curators, preservation professionals, and other stakeholders, she advocates for public access to and interest in local historic sites.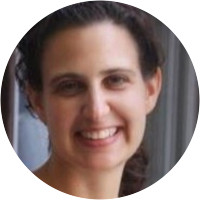 Joella
Joella Clamen holds a Bachelor's Degree in Philosophy and the History of Math and Science from the Great Books Program at St. John's College, Annapolis, Maryland, and a J.D. from the University of Michigan Law School. She is taking a break from legal practice to indulge her passion for American history. Joella is a member of the Association of Philadelphia Tour Guides and has passed their examination to be a certified guide for historic Philadelphia. She is a currently a guide at Eastern State Penitentiary Historic Site, a museum set in an fascinating former 19th Century Philadelphia prison. She has previously worked as a guide at the Physick House, Powel House, Christ Church, and Christ Church Burial Ground. In addition to guiding, Joella has been involved with a number of history-related writing projects, such as contributing biographical sketches to an educational initiative which examines the lives of New Jersey citizens during the American Revolution. Like so many in the tourism business, she is also working on a book: the story of two of the Delaware Valley's most fascinating, yet relatively unknown, 18th century business-women.
Reviews can only be left by Context customers after they have completed a tour. For more information about our reviews, please see our FAQ.
The tour was great. It went too quickly though - I might add in one more sight. Justina was wonderful!
Oct. 20, 2019
Overall great first experience with context - would definitely sign up for more tours and recommend to family and friends. The weather for the tour was horrible but John was able to get us around Old City as best as possible to try and avoid the worst of the weather while keeping the conversation going and fun.
Sep. 10, 2018
David was very informative, thoughtful and helpful. We enjoyed our time with him.
May. 5, 2017